Man City would be better with Ronaldo than Messi says De Bruyne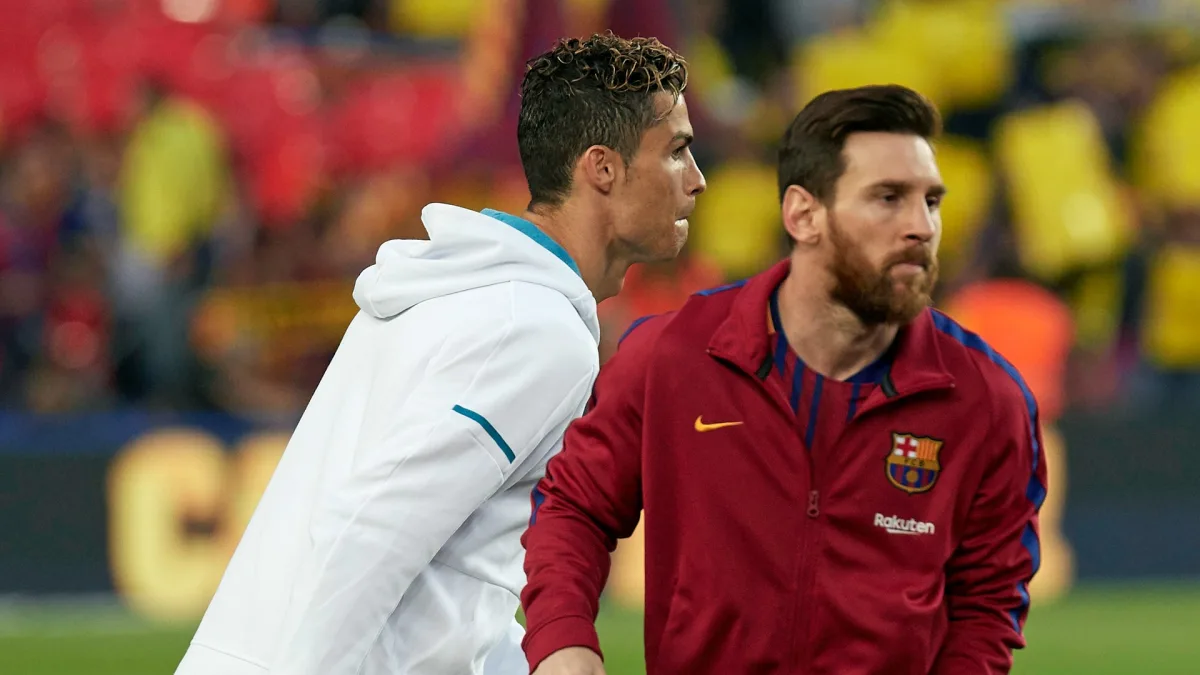 Kevin De Bruyne has weighed in on the age-old debate about who is the better player between Cristiano Ronaldo and Lionel Messi.
Ronaldo and Messi have shared 13 of the last 14 Ballons d'Or, and both are widely regarded as being among the greatest players of all time.
Now in the Autumn of their careers, Messi is perhaps edging Ronaldo in terms of performance this season, although France's Ligue 1 is rated four places and 46,560 points lower than England's Premier League in the latest UEFA coefficients.
Ronaldo > Messi

That's the tweet. pic.twitter.com/x9teXFtvMk

— Football Transfers (@Transfersdotcom) March 12, 2022
Messi has had 14 goal involvements from 11 games in all competitions with PSG, while Ronaldo has been restricted to the Manchester United bench, from where he has managed just a single goal.
None of that matters for De Bruyne, though.
"I would probably say Ronaldo because he's more of a typical striker," the Belgium midfielder told SPORTbible when asked who his ideal teammate between the pair would be.
De Bruyne: 'Give me a striker'
"Messi's still more of a playmaker. I'm a playmaker, you can give me a striker."
Ronaldo was reportedly close to joining Man City from Juventus last summer before Sir Alex Ferguson intervened and persuaded the Portuguese to return to Old Trafford instead.
"For me, Sir Alex Ferguson is like a father in football for me," Ronaldo said at the time. "He helped me a lot, he taught me many things, and in my opinion of course he had a big role because the relationship that we had, we keep in touch all the time, and he's an unbelievable person.
"I really like him a lot and he was the main key for me to be in the position that I am, that I signed for Manchester United."
Things have, of course, since gone south for Ronaldo, and he tried to leave the club this summer after United failed to qualify for the Champions League.
Man City have since signed Erling Haaland, so the chances of seeing De Bruyne and Ronaldo in the same team appear to be slim.