'We're being sabotaged' – Man Utd fans react to Phillips to Man City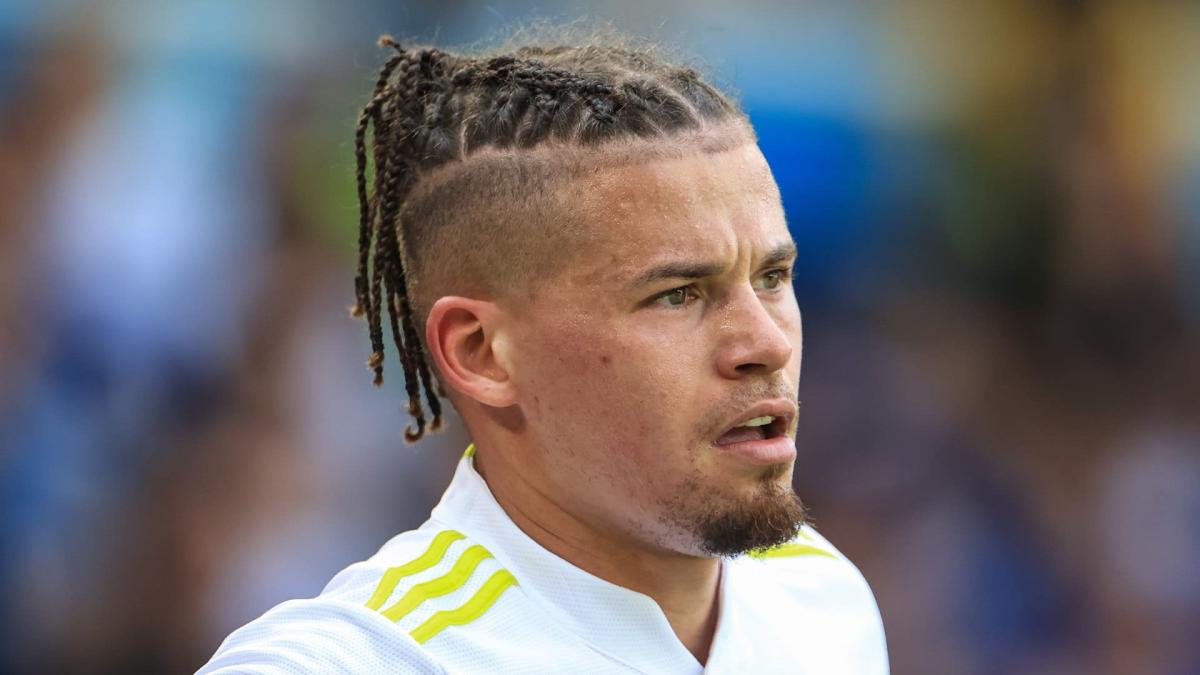 Manchester City are ready to complete a £45 million transfer for Leeds United midfielder Kalvin Phillips and Manchester United fans are not happy about it.
Widespread reports suggest that City have effectively completed a deal for the England star, which will make him their third summer signing following Julian Alvarez of River Plate and Borussia Dortmund hitman Erling Haaland.
The Athletic reports that they will pay £42m up front for the 26-year-old with another £3m following in bonuses.
For an England international with more than a year to run on his contract, City have captured Phillips at a bargain price.
This has served only to infuriate Man Utd supporters. Not only did their club have an interest in the midfielder, although Leeds' historic rivalry with the Red Devils always made a deal complicated, but they have also thus far been unable to add a single player to their squad this summer. This is despite the need for a dramatic overhaul.
Furthermore, the news broke on the day that it was announced that Man Utd's directors were to pay themselves a dividend payment of £11m after the club's worst-ever Premier League showing in many regards.
Here's a selection of how fans reacted on social media.
Man Utd fans want change
The fact City have signed Kalvin Phillips for £45mill

And the Glazers have taken out £11mill dividends from Man Utd on the same day

Shows the difference between the 2 clubs

We must get the glazers gone this season or it'll get much worse #GlazersOut pic.twitter.com/t1ZqsMD3T1

— Stephen (@srjmufc) June 24, 2022
Kamara, Phillips and Bissouma off the market pic.twitter.com/U8f5LPdQfi

— ً (@utdcynical) June 24, 2022
25mil for Bissouma 43mil for Phillips we are desperate for a CDM @ManUtd it's like we're being sabotaged. The Glazers, Arnold, Fletcher and Murtough are sabotaging the club. #GlazersOut #ArnoldOut #MurtoughOut #FletcherOut

— Jay Fowler (@JayFowler_7) June 24, 2022
Man City to sign kalvin phillips for 45 million ! Meanwhile @ManUtd pay 11 million in dividends to the American leaches
And sign no one !!!!!
😡😡😡😡😡😡😡😡😡😡😡#GlazersOut #GlazersSellManUtd pic.twitter.com/Kti93EE1zT

— Danmufc1976 (@danmufc1976) June 24, 2022
Man City spend £91m on Haaland & Phillips while Man Utd give £11m to the Glazers whilst signing nobody.

They reward their own failure. pic.twitter.com/WqTNKp4TZb

— Factos 👍👀 (@Integralmufc) June 24, 2022
We are mudded, how can they sign Harland and Phillips before we even do ONE deal.

— C.⚜️ (@_CRutd) June 24, 2022
Leeds fans fume
Man Utd's supporters weren't the only ones angered by this deal, however. Leeds fans have been left furious by the relatively small return they have received.
Maguire 80m
Grealish 100m
Sancho 70m

Phillips 42m with add ons. 👀

Let's hope it's more..

— Lord Leeds (@leeds_lord) June 24, 2022
Kelvin Phillips transfer fee. https://t.co/KNsJFVRjuT

— Tasker (@CrambazzledTask) June 24, 2022
Phillips is expected to complete his transfer to Man City imminently.