Who is Matheus Franca? The 'next big thing' wanted by Madrid and Man City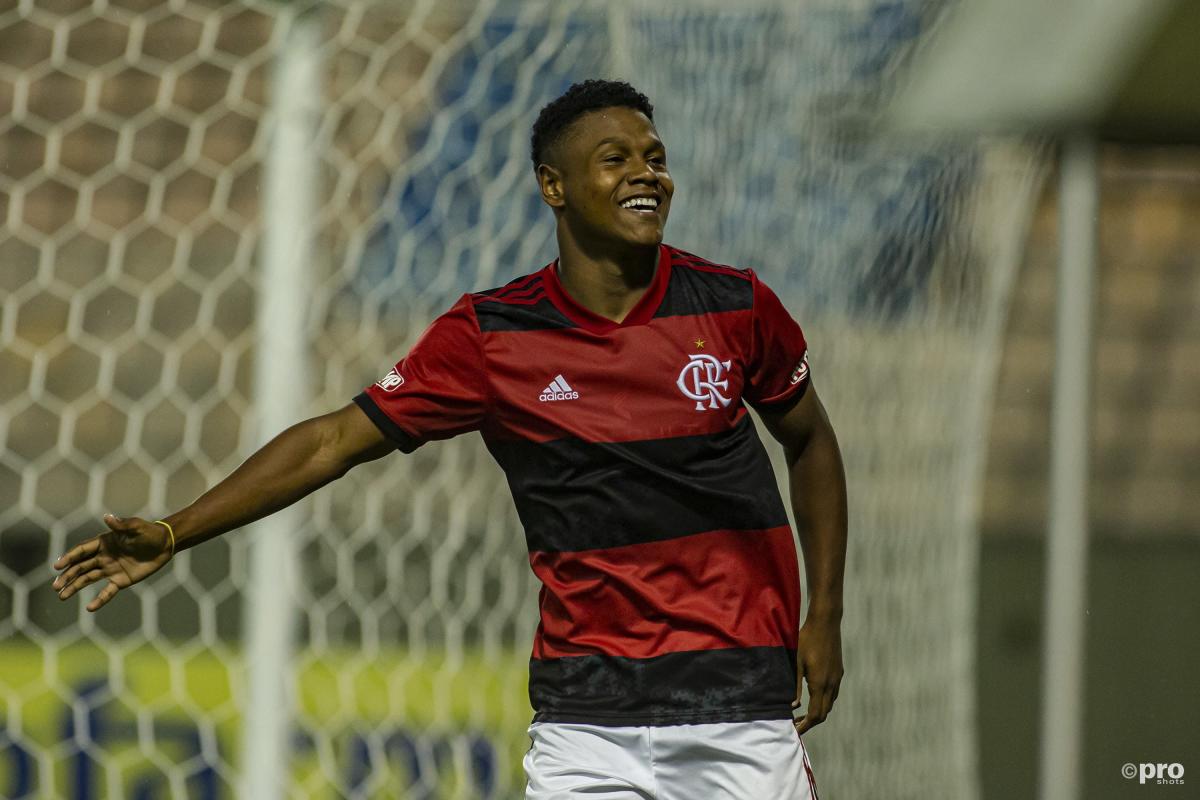 South America and Brazil in particular is never short of young wonderkids who are dubbed as 'the next big thing'.
The next in a long line of potential superstars to hold that status is Flamengo midfielder Matheus Franca.
He is only 17-years-old, but is already attracting the attention of some of Europe's biggest clubs.
So, what kind of player is he?
FOOTBALLTRANSFERS' MOST VALUABLE PLAYERS IN THE WORLD
What position does Matheus Franca play in?
Franca plays as a central midfielder.
How good is Matheus Franca?
Like with any player as young as Franca, it is difficult to determine just how good they will become, but Franca has shown some significant quality already.
He is a product of the academy at Flamengo and made his Serie A debut for the first team in December of 2021 against Santos.
Franca only has a couple of league appearances to his name so far but has impressed at youth level as well as at international level with the youth ranks of Brazil.
He has exploded onto the map mainly for his performances in the South American youth tournament, the Copa Sao Paulo. Over the years, that tournament has become famous for showcasing Brazilian wonderkids.
He is an attacking midfielder mainly, but is basically an all-rounder in that he can pass, has great vision, but also has an impressive physicality despite his young years.
Which clubs are interested in Matheus Franca?
The club most recently linked with Franca is Manchester City. According to Brazilian outlet BolaVip, the Premier League giants are preparing to offer Flamengo a "truckload" of cash in order to sign that talented midfielder.
It would probably need to be a truckload of cash to land him, too, as he currently has a €100 million release clause in his current contract.
City face stiff competition from Real Madrid, though, as Los Blancos are hoping to bring Franca to Spain in a similar fashion to that of Vinicius Junior, Rodrygo and Reinier.
After missing out Neymar to Barca all those years ago, Madrid have made it their business to gamble on young Brazilian stars in the hope that they will become superstars.
At the moment, that tactic is working with Vinicius Junior.
When does Matheus Franca's contract expire?
Franca has a contract with Flamengo until 2025.
How old is Matheus Franca?
Franca was born on 1 April 2004. He is 17.
What is Matheus Franca's height?
Franca is around 5ft 11in.
What is Matheus Franca's weight?
Franca is 67 kilograms, or around 10 1/2 stone.
What is Matheus Franca's Instagram?
Franca's Instagram has 120k followers as of January 2022.