Why Sancho struggles for Man Utd and England but thrived at Dortmund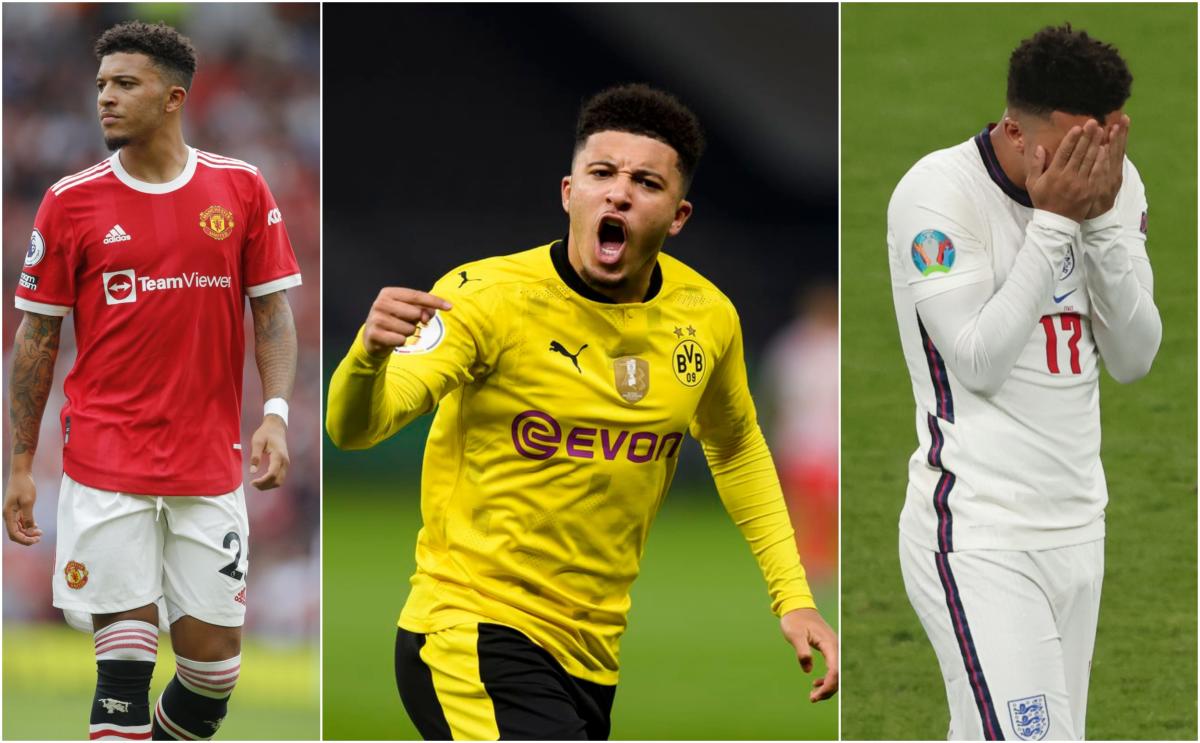 When England take on Andorra on Friday they will do so without one notable player among their starting XI or even on the bench.
Jadon Sancho, deemed good enough for a spot in Gareth Southgate's Euro 2020 squad and even picked as a penalty taker in the final of the tournament, has been dropped from the England squad due to his poor performances for his new club, Manchester United.
Southgate has suggested that Sancho's dip in form may be due to an apparent contrast in quality between his old league and his new one, yet there's no denying that the winger has looked far from his best since he made the move to Old Trafford.
Equally, with just three goals in 22 games for England, Sancho has hardly established himself as a key part of Southgate's team either.
So why was the young forward so effective for Borussia Dortmund in the Bundesliga, but now looks so lost for Man Utd and England?
How Man Utd can get Sancho back on form
Contrary to Southgate's suggestions, Sancho is perfectly capable of scoring goals and creating assists in the Premier League, as he once did in the Bundesliga. Which is exactly why Man Utd bought him.
The real reason behind the forward's demise in Manchester is down to the fact that he hasn't yet been offered a decent run of games to settle into the side and has instead been used as an impact sub by Ole Gunnar Solskjaer.
Unlike players like Edinson Cavani or Jesse Lingard, Sancho is a highly technical player that tends to thrive when offered a starting role and given time to figure out his opposition. And the proof is clear from his stats last season.
Of the 16 goals and 20 assists Sancho bagged for Dortmund last season, just one assist came from a game in which the forward came off the bench. The rest were all from starting positions.
This can also be seen in the player's performances for his country. In 11 starts for England, Sancho has picked up three goals and four assists. And in the remaining 11 games he's come on off the bench, Sancho has managed zero goals and just one assist.
So far this season, Solskjaer has started Sancho in just four games that were often broken up by a return to the bench. And it's unlikely that the Man Utd manager will get much more out of him until he gives him an extended period of games in the starting XI.