What next for fallen star Dele Alli?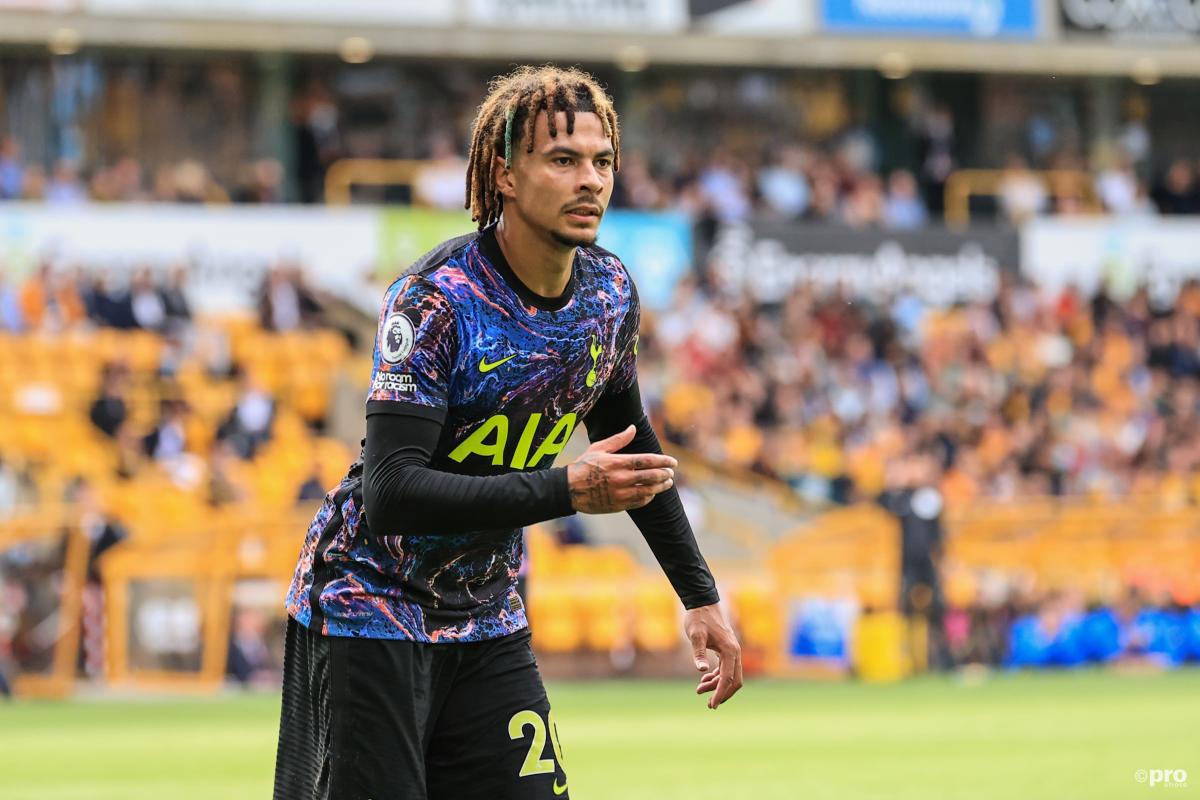 Tottenham are planning to sell Dele Alli in the summer of 2022, according to Football Insider.
Once considered one of the brightest young prospects not only in England but in the whole of Europe, Dele's reputation has taken a nosedive over the past couple of seasons.
The attacking midfielder flourished under Mauricio Pochettino before eventually losing his way with the Argentine at the helm.
A similar pattern happened when Jose Mourinho took over as manager as Dele was initially excellent before again allowing his performances to drop.
FOOTBALLTRANSFERS' MOST VALUABLE PLAYERS IN THE WORLD
An insight into his workrate was provided by Mourinho himself in the Amazon Prime documentary All or Nothing: Tottenham Hotspur.
After accusing Dele in front of the whole squad of being a lazy trainer, Mourinho would later say to the player:
"Maybe, inside, you are telling me to f*** off, but I have to tell you exactly what I see.
"I have no doubts about your potential. I saw you do incredible things in incredible matches. But I always felt that you had ups and downs.
"There is a huge difference between a player who has consistency and a player who has moments. That is what makes the difference between a top, top player and a player with top potential.
"It is something to analyse yourself for you to realise why your career has been MK Dons, Tottenham, national team... bang!
"Then, when you reached the top, why do you have these little ups and downs."
No redemption yet
Not long after that documentary aired, Mourinho was sacked as manager of Tottenham, with Ryan Mason stepping in as boss.
In the summer, he would be replaced permanently by Nuno Espirito Santo.
Nuno clearly believes, or at least he did, that he can be the man to bring Dele back to his best.
He has started seven matches in all competitions under Nuno this season, scoring one goal and recording one assist.
Overall his performances have been fairly lacklustre, however.
Against Arsenal in the North London derby on Sunday he was one of the worst players on the pitch for Spurs and was actually withdrawn at half-time as Nuno's men found themselves completely overrun in midfield.
According to reports, Dele will be kept beyond January as Tottenham are hoping that any slight increase in performance will lead to his asking price increasing too.
At the moment, the club does not believe anyone would be willing to pay a significant fee.
Dele came close to leaving Tottenham on loan for Paris Saint-Germain in January before the Ligue 1 giants refused to pay Spurs' requested fee.
With the player not holding a particularly positive reputation in England at the moment, a move abroad in 2022 could prove to be a decision that saves his career.