Rice shrugs off Chelsea and Man Utd rumours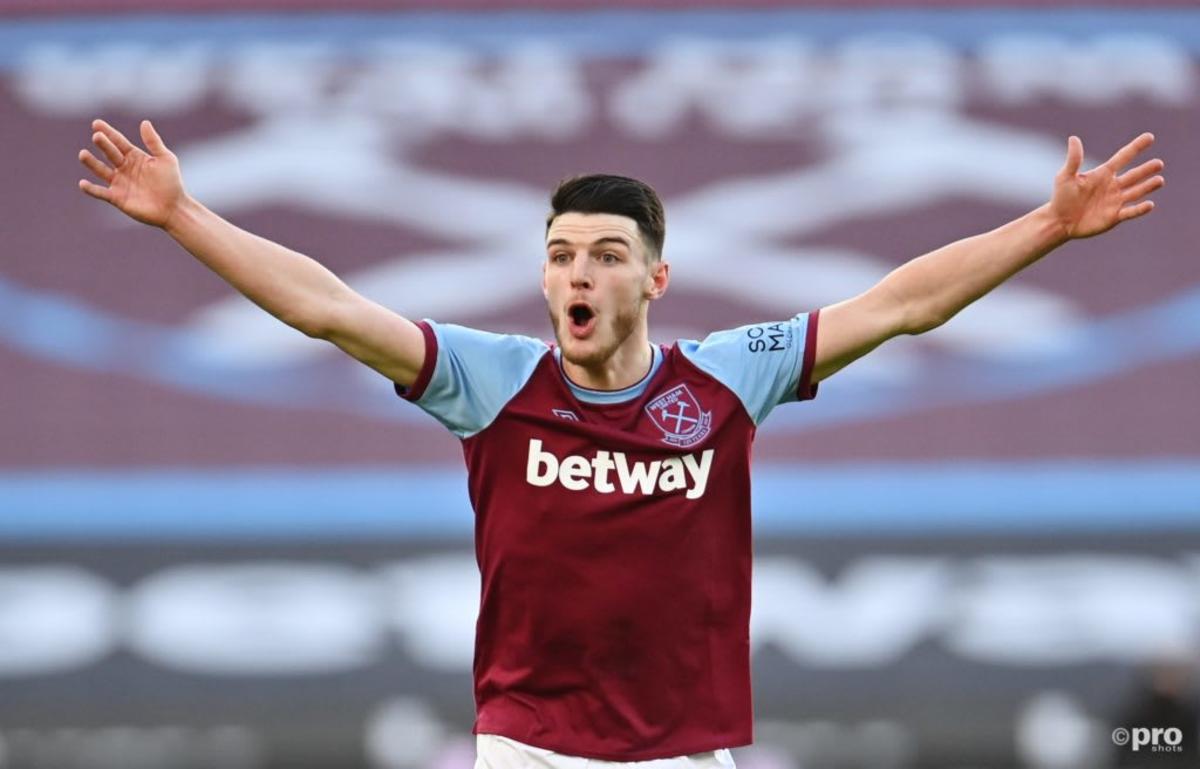 West Ham defender Declan Rice has suggested he's more than happy at the club and his performances make that clear.
The midfielder has been heavily linked with a move to Manchester United and Chelsea in recent seasons, following his development in West London.
Over the course of the summer transfer period, the England international was touted as a potential signing for both Premier League giants - despite reportedly being valued at close to £80 million.
However, despite the incessant media speculation, Rice has brushed off the rumours and hopes his performances for David Moyes' side make it clear to West Ham fans that he hasn't had his head turned by bigger clubs.
"We've spoken about it lots in the past," Rice told reporters at a press conference on Wednesday.
"Everyone knows how I feel about West Ham and how I feel about playing under the manager and what it's like playing with the group of players I'm playing with.
"I feel you can see in my performances nothing's up, nothing's concerning me. I'm playing with a smile on my face, I'm going out there, I'm leading the team."
Could Rice join Man Utd or Chelsea?
As things currently stand, Rice is valued at €50.8 million but with a contract at West Ham that is set to run until 2024 it's more than likely that the London club will demand much more than that if they're forced into selling their star midfielder.
Whether Rice does make the move to Old Trafford or Stamford Bridge will likely depend on either club needing a direct replacement next summer.
That could certainly happen at both clubs, where Man Utd are still sweating over Paul Pogba's expiring contract and Chelsea may finally need to address their succession plan for N'Golo Kante.
However, for now it seems highly unlikely that either club will break the bank for the England international until they're forced into filling a notable hole in their team.