Marina Granovskaia: The world's best transfer chief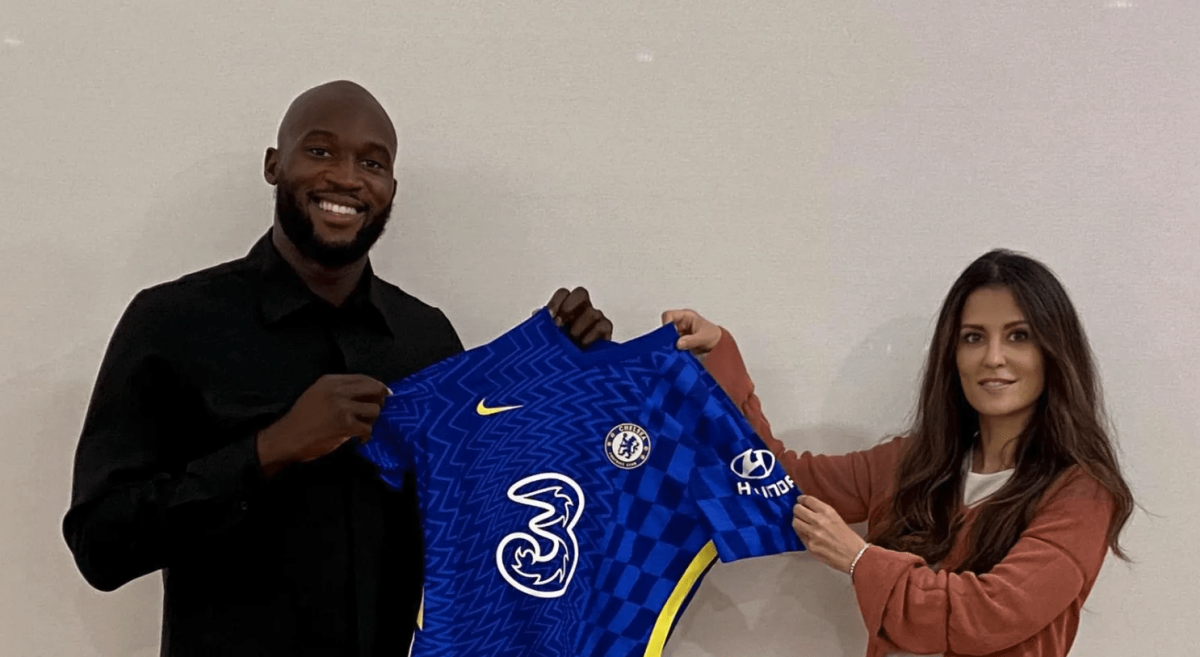 Chelsea have established themselves as one of Europe's best teams since the start of the 21st century, with the influx of Roman Abramovich's cash helping massively.
That backing from the Russian billionaire has allowed the Blues to break the traditional English top three of Manchester United, Liverpool and Arsenal, and even move ahead of them.
Signings such as Didier Drogba, Eden Hazard and N'Golo Kante have been immense successes, and while some have been less impressive - Danny Drinkwater and Adrian Mutu spring to mind - Chelsea are more often winners than losers in the transfer market.
One person key to that winning mentality in the market is Chelsea's director Marina Granovskaia. Director is a loose term of the job Granovskaia performs at Chelsea, but she effectively deals with all things business wise at the club, whether that be transfers - both arrivals and departures - as well as sponsorships and a variety of other things.
Not many football directors get quite as much media attention or praise as Granovskaia, but that is because of the unbelievable job she has done in West London.
A private person, Granovskaia doesn't do media interviews, and rarely even features on Chelsea's website, almost only appearing when photographed next to a new signing.
She is basically the power at Chelsea. Roman trusts her implicitly. She's not interested in being a celebrity, but there is no doubt who's in charge and who calls the shots.
- Source close to Chelsea quoted by The Evening Standard
Working in the shadows, she is adored by Chelsea fans, all of whom know how important she is to Chelsea.
When did Granovskaia join Chelsea?
Granovskaia was born in Russia, and graduated from Moscow State University with honours in 1997. That same year she started her career at Sibneft, the oil company formerly owned by Roman Abramovich.
It was at this point that the pair first met, and when Abramovich bought Chelsea in 2003, he brought Granovskaia with him shortly afterwards, knowing the value she would bring to the club.
After Abramovich sold Sibneft for 250 times the purchase price, he and Granovskaia started focusing even more on Chelsea, growing the club both on and off the pitch.
What role does Granovskaia have at Chelsea?
While Chelsea started growing their presence on the pitch, with back-to-back Premier League titles in 2005 and 2006, Granovskaia started the long-term planning of the club.
She was a fundamental part of establishing a working relationship with Dutch club Vitesse Arnhem, who often provide a temporary home for loaned young Blues stars who develop their game in the Eredivisie, such as Mason Mount and Armando Broja. She also masterminded the building of Chelsea's Cobham training facility.
In 2010, she was appointed as Abramovich's representative, before being added to the board of directors in 2013, becoming influential in transfer dealings.
Welcome to Chelsea, Ross Barkley!

Full story 👉 https://t.co/yRzCCYobbd #WelcomeBarkley pic.twitter.com/CvIInoMEIL

— Chelsea FC (@ChelseaFC) January 5, 2018
One year later, she was promoted to the role of chief executive at the club following the departure of Ron Gourlay. She now has the final say on transfers, and negotiates the prices of sales and signings.
How much power does Granovskaia have at Chelsea?
In short, a lot. Everything business and transfer related goes through her, and she has the full trust of Abramovich.
According to The Evening Standard, a source disclosed to them that: "She is basically the power at Chelsea. Roman trusts her implicitly. She's not interested in being a celebrity, but there is no doubt who's in charge and who calls the shots."
Both Antonio Conte and Maurizio Sarri expressed their displeasure at transfer targets being dismissed by Granovskaia for costing too much, while she also played a vital role in bringing Jose Mourinho back to the club, acting as peacemaker between Abramovich and the Portuguese manager.
How good is Granovskaia?
She's quite simply the best in the business. Back in 2017, she negotiated with Nike and finalised an incredible £60m-a-year shirt sponsorship deal - which will run until 2032.
Furthermore, when it comes to transfers, there's nobody better. While not responsible for identifying transfer targets, Granovskaia's job is to negotiate the best deal possible. In 2011, Liverpool were clear on their stance for Fernando Torres, but Chelsea were desperate to sign him, and Granovskaia made it happen. Of course, the move didn't work out, but she orchestrated the deal.
Diego Costa was also signed amidst interest from all over Europe, and Granovskaia is directly credited with brokering that deal. She also acted as technical director for two years when Michael Emenalo stepped down. The club were so confident in her ability that Emenalo wasn't replaced until Petr Cech arrived as technical and performance advisor in 2019.
In 2020, Chelsea spent big, but it could've been far more if it weren't for Granovskaia; Bayer Leverkusen wanted £100m for Kai Havertz, but Chelsea only paid £75.8m, while Leicester wanted £80m for Ben Chilwell before accepting a £50m bid.
She is handed a transfer target or player to sell, and ensures the club get the best deal possible; she truly is indispensable at the club.
Granovskaia's business in 2021
This summer has arguably been the best of Granovskaia's career. With Erling Haaland reportedly viewed as the ideal target, she negotiated with Borussia Dortmund, but they wouldn't budge, and she quickly turned her attention to Romelu Lukaku, securing a deal within days.
Inter wanted upwards of £110m, but Granovskaia negotiated a £97.5m deal for the Belgian striker.
Not only that, but she's managed to sell youngsters and deadwood to more than afford the deal.
Chelsea have sold around £150m worth of talent this summer, with Tammy Abraham joining Roma for £38m, Marc Guehi joining Crystal Palace for £18m, and Fikayo Tomori linking back up with Milan for £24m. Furthermore, Abraham, Valentino Livramento, and Faustino Anjorin, who is close to a move to Lokomotiv Moscow, all have buy-back clauses included in their contracts.
Granovskaia has managed to help Chelsea's present with Lukaku, while also selling unwanted stars, and allowing youngsters to leave to gain experience, with the option of buying them back in the future.
It's sensational business, and proves just why Abramovich trusts her so much.