What does the signing of Sancho mean for Amad at Man Utd?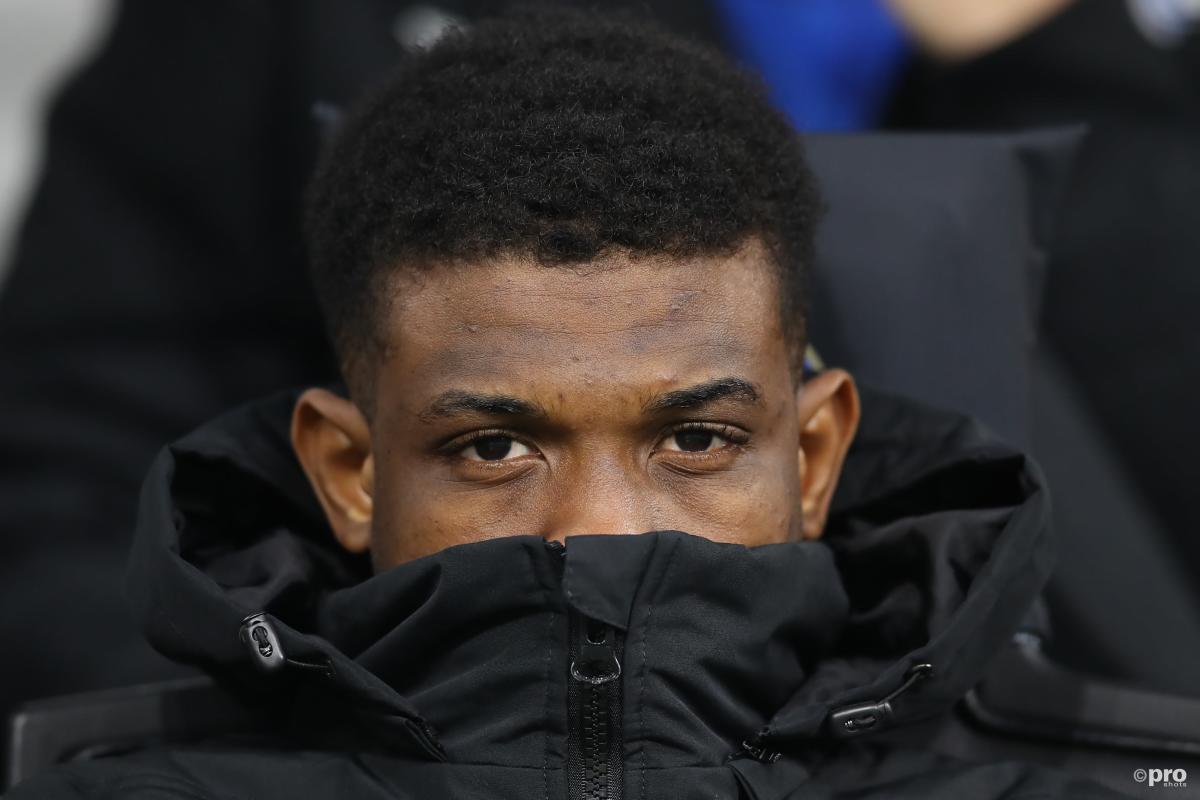 After one of the longest transfer sagas in recent memory, Manchester United have finally signed Jadon Sancho from Borussia Dortmund.
The Red Devils had been locked in negotiations with the German giants for well over a year with regards to the England international, having failed initially to sign him in the summer of 2020.
A year ago Dortmund remained firm on their £100 million valuation of the player, but the club have eventually settled for a lesser fee at £73m as they are not immune to the financial impact of the pandemic.
Sancho is viewed as perhaps the final piece of the attacking puzzle at Old Trafford as he will take up the troubled right-wing role.
Marcus Rashford, Daniel James, Mason Greenwood, Juan Mata and even Paul Pogba have all been tried out on the right-hand side to varying degrees of success.
Sancho has already leapfrogged that group to the top of the list when Ole Gunnar Solskjaer chooses who will play to the right of the attacking midfield three.
But, one player who seems to have been forgotten in the mix is Amad Diallo.
Amad signed for Man Utd a year ago for a whopping £37m despite only playing a handful of times for Atalanta's first team.
He would not join until January of 2021, but he quickly made an impression after arriving, scoring two goals on his debut for the U-23 side in a 6-3 win against Liverpool.
Amad made his first team debut as a substitute versus Real Sociedad in the Europa League and it was in that competition he scored his first senior goal, too, as he netted a wonderfully inventive header against Milan.
As a club, we have followed Amad for a number of years and having watched him myself, I believe he is one of the most exciting young prospects in the game
- Ole Gunnar Solskjaer
What next for Amad?
Amad is naturally well-thought of at Man Utd - you don't spend £37m on a teenager without having high hopes.
But, the acquisition of Sancho will undoubtedly be a cause for concern for the 18-year-old.
Amad was never going to be first choice this season, with the aforementioned list of players likely to play in the right wing role before him should the Sancho deal not have happened.
But, the signing of Sancho certainly means that he has fell further down the pecking order.
It is not all doom and gloom, as Man Utd now have two or three expert right wingers within their ranks, even if James will likely be on the periphery of the first team now.
The pressure at Man Utd is enormous and it probably wouldn't be right for the young Ivorian to play week in, week out just yet.
Therefore, it may actually benefit him to have someone like Sancho to learn from - even if the Englishman is only three years older.
Both players like a trick, Amad in particular at the moment, but Sancho has developed a know-how of exactly when to use a piece of skill, when to knock the ball past an opponent, when to pick a pass and when to fire a cross into the box.
There is also the possibility that the pair could play together, as Sancho was equally as effective on the left as he was on the right for Dortmund.
Amad was selected for the Ivory Coast squad for the Olympic Games, and although this could be viewed as a negative as he will miss pre-season, it should actually be viewed in a positive light.
He started the first two games versus Saudi Arabia and Brazil, recording an assist in the former as his nation won 2-1.
Exposure to first team football like this on such a grand stage is certainly better for his development than a few minutes here and there in pre-season friendlies.
One thing is for sure, Man Utd are well equipped in their right wing role for the next decade.