Rio is wrong! Camavinga can bring more to Man Utd than Rice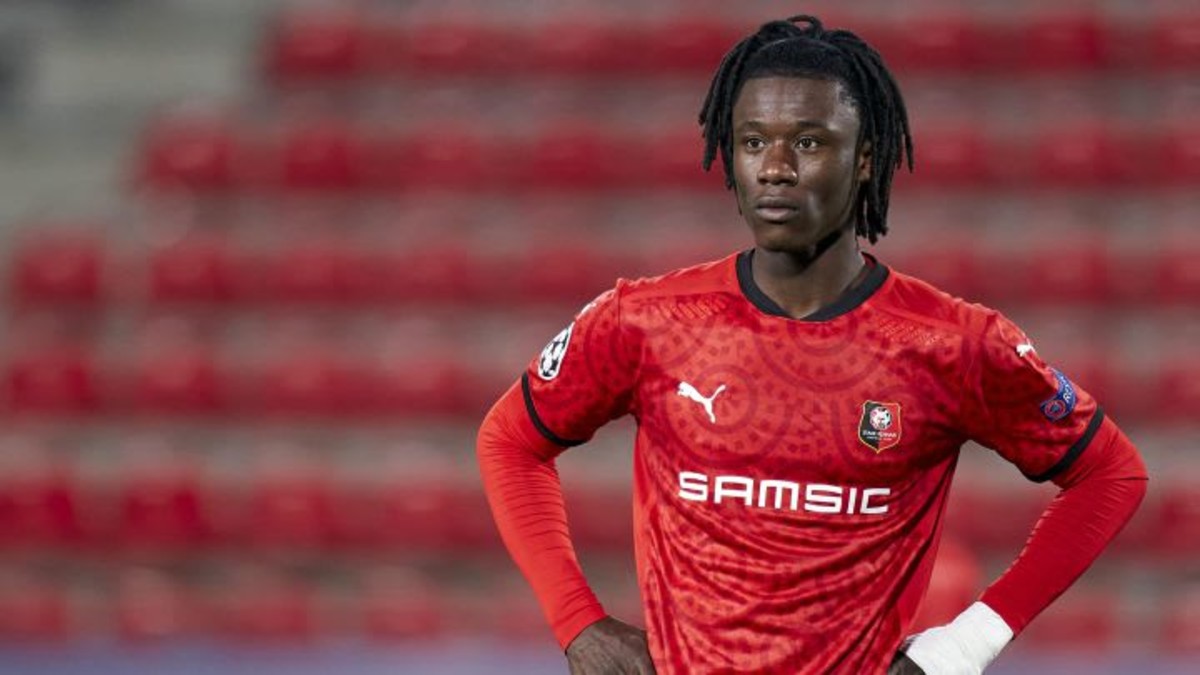 Eduardo Camavinga will hope to make Manchester United legend Rio Ferdinand eat his words in the years ahead.
Ferdinand rubbished the 18-year-old France international on Tuesday and instead insisted that Man Utd should instead be seeking to sign West Ham midfielder Declan Rice, who is presently starring for England at Euro 2020.
While there is a case to be made for Rice moving to Man Utd, Camavinga should not be so readily written off.
Is Camavinga what Man Utd need?
- Rio Ferdinand
"Is Camavinga what Man Utd need?" Ferdinand questioned. "Or do we need someone like Declan Rice, who is flying at the moment? In an England shirt, he's taken it to other levels."
The former England man would know the answer to his rhetorical question had he taken interest enough in the Rennes midfielder to study his game, while he also seems to have been caught up in the hype of the Three Lions' run to the semi-finals of Euro 2020.
His comments speak more of a UK media that does not yet understand the promise of the France international and less of the quality of the player himself.
Indeed, there are many strong reasons for signing Camavinga over Rice.
Value for money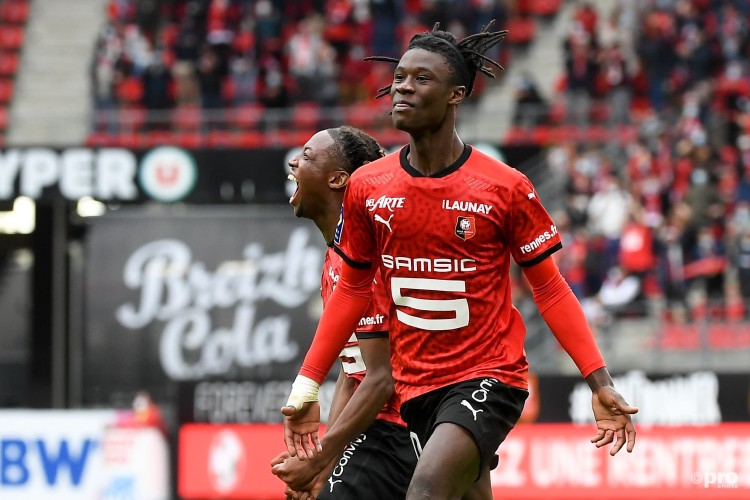 Declan Rice may have proven himself in the Premier League with West Ham, but that comes with an expensive premium. Indeed, the Hammers have him under contract until 2024, giving them immense power to wield in negotiations. England's run at the European Championship will only have drive his price up further.
Manager David Moyes has suggested Rice won't be sold at any cost, while there is a suggestion it may take £90 million to get the deal done. Such a figure is obscenely above Rice's true value.
Camavinga, on the other hand, is out of contract in less than 12 months and Rennes will be compelled to sell unless they are willing to see one of their most valuable assets leave for nothing next summer.
Even with competition likely from Paris Saint-Germain, Chelsea and, possibly, Real Madrid, the teenager, who was valued around the same price as Rice only a year ago, will be available at a far more reasonable cost. Indeed, L'Equipe reports that the top price Rennes can hope for is £34.2m (€40m).
That is well below Camavinga's transfer value.
Versatility and potential
Man Utd have plenty of sound defensively orientated midfield players. Would Rice offer them another dimension to what they already possess? Not significantly.
Camavinga, though, is a far more dynamic player. He has greater ability in terms of his progressive passes and is a more comfortable player advancing with the ball at his feet. Wiry and strong, he is also a capable defensively.
In a side that can lack thrust from the deeper areas of the midfield, Camavinga could bring pace. Rice would simply offer more of the same.
Additionally, Camavinga has a higher potential ceiling than Rice. Man Utd's Paul Pogba has already compared him to a midfield version of Kylian Mbappe, which is exactly how he's seen in his homeland.
Camavinga's drawbacks
There are disadvantages to Man Utd's pursuit of Camavinga, most notably perhaps the fact that they are trailing in the race to PSG, which is seen as the player's first option. It would be a blow to their stature if they were to miss out on the teenager to the Parisians.
Meanwhile, Camavinga is coming off the back of a tricky season in France, where he was more inconsistent in terms of his level. That is to be expected in such a young player and there is no doubt that Rice is coming off what has been a steadier campaign.
Man Utd, though, have shown a willingness to be patient and invest in young players, generating an environment in which Camavinga could thrive. They would be wise not to heed the words of their legendary defender in this instance.