Who is Eduardo Camavinga? The Rennes star wanted by Real Madrid, Man Utd and PSG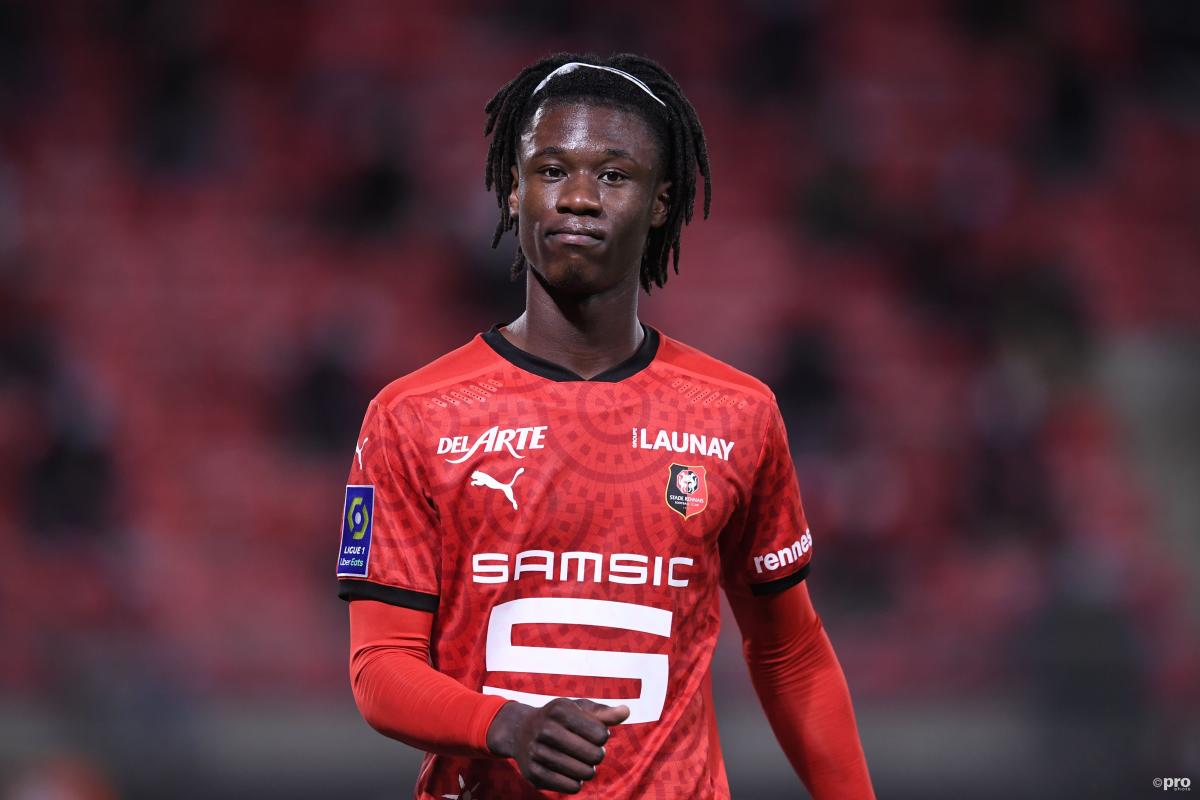 Rennes midfielder Eduardo Camavinga is the subject of a summer transfer scramble between Manchester United, Paris Saint-Germain and Real Madrid.
Man Utd and PSG lead the way for the 19-year-old Camavinga, who is regarded not just as one of the greatest prospects in France but in world football.
He has already made his international debut for Les Bleus and he has already netted his first international goal, too. He is France's youngest player to both these marks since the First World War, surpassing even Kylian Mbappe.
Understandably, then, there is a good deal of hype around Camavinga and what he might achieve in the years ahead in the game.
What position does Eduardo Camavinga play in?
Camavinga has typically been used as a central midfielder during the early years of his playing career.
On the ball, he is elegant and technically impressive, but off it he is strong and wiry.
While there have been the odd flourishes of offensive brilliance that point to his attacking capabilities – a goal against Montpellier early in the 2020/21 campaign is an obvious example – he is generally a player who is content to sit in front of his defence and help to dictate the flow of the game.  
How good is Eduardo Camavinga?
That Camavinga has managed to break into the France international squad speaks volumes of his quality, although he would ultimately miss out on a Euro 2020 spot. The midfield is an area in which there is strong competition for places, so to have made his mark before he had even turned 18 is quite a feat.
"That goal against Montpellier sums up what he is capable of doing," national team boss Didier Deschamps said. "Despite his young age, he's very confident. The two or three body feints he made, without touching the ball, shows that he has this technical ease that can allow him to be decisive in the attacking zones."
Meanwhile, Manchester United midfielder Paul Pogba has had words of praise for him.
"It's a pleasure to see him play for France," he said. "To score on his first start, it's wonderful. I was really happy for him. I only wish the best for him.
"He has everything needed. His future is in his own hands. He's very at ease and he's a little dancer.
"He reminds me of myself. He's not timid, he is confident. He has confidence in his abilities.
"He's a very good youngster and I like him a great deal."
But having hit such heights so early in his career, he appears to have been burdened by a weight of expectation over the course of the 2020/21 campaign and failed to find his best level.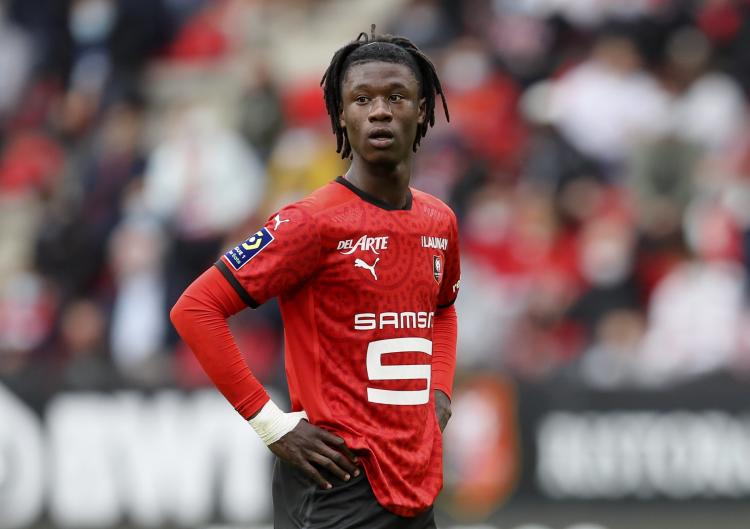 What clubs are interested in Eduardo Camavinga?
Manchester United have been linked with him as a potential replacement for Paul Pogba and are said to be ramping up their interest.
Meanwhile, the player's preference is said to be to remain in France, where Paris Saint-Germain see him as a potential long-term fulcrum of their midfield.
For that reason, it is PSG leading the way presently.
Real Madrid have long been credited with an interest in the player.
Former head coach Zinedine Zidane is a particular fan of the youngster, and given his easy nature on the ball, it is easy to see why the 1998 World Cup winner would be so interested in renewing Los Blancos' midfield with such a player.
Although Zidane has departed, they stand a chance of signing him due to their relationship with Jonathan Barnett, the agent of both Camavinga and Gareth Bale.
When does Eduardo Camavinga's contract expire?
His contract expires in June 2022. He first signed a professional deal in 2019, and legally players aged 16 cannot sign on for more than three years, hence the relatively short deal given his talent.
What is Eduardo Camavinga's Instagram?
Camavinga's Instagram account has 735k followers as of July 2021.
Who is Eduardo Camavinga's girlfriend?
Camavinga is not currently dating anyone publicly.