Man Utd and Chelsea dealt bitter blow as Bellingham set to sign Dortmund contract extension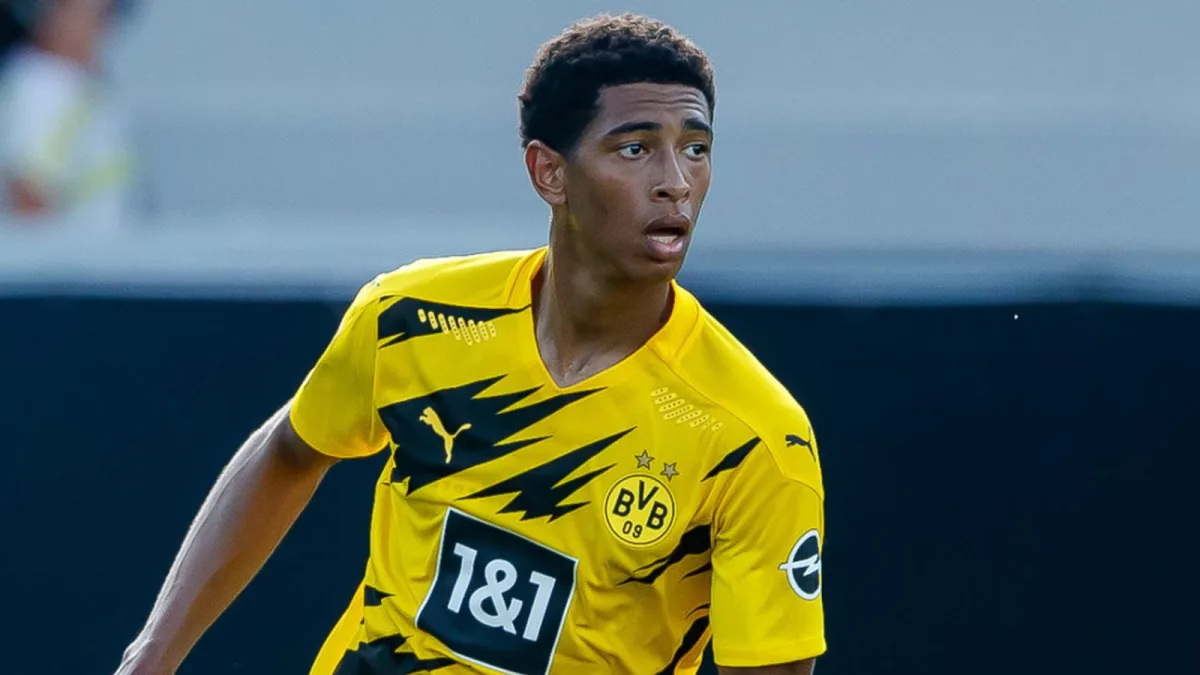 Manchester United are doing their best to sign Borussia Dortmund forward Jadon Sancho this summer but they may have already missed out on another talent from the Bundesliga side.
According to German newspaper BILD, Dortmund are set to extend the contract of midfield talent Jude Bellingham at the end of the month.
READ MORE: Clause will allow Dortmund to sign Erling Haaland replacement for just €30m
Apparently the club has a clause in Bellingham's contract that will automatically extend the player's contract to 2025 when he turns 18 later this month.
The former Birmingham City midfielder only made the move to Dortmund in the summer of 2020, when the German club forked over a remarkable £20.7 million for the 17-year-old talent.
Since then Bellingham has quickly established himself as one of Dortmund's most important players, with performances that have attracted the interest of Man Utd and Premier League rivals Chelsea.
However, it now seems as though any hopes of the English giants enticing Bellingham back to England just 12 months after he left have been ruined due to this extended contract.
Could Bellingham leave Dortmund this summer?
Football fans have grown used to Dortmund developing the stars of tomorrow and then promptly selling them when bigger clubs from around Europe come calling. However that may not be the case this summer.
Like last year, Dortmund will be holding out for a specific price if Man Utd are to finally sign Sancho in the coming months and it seems as though the German giants couldn't be clearer when it comes to Erling Haaland: he isn't for sale at any price.
This approach to standing firm in the transfer market will undoubtedly be applied to Bellingham, who Dortmund will expect to develop into a player of similar talent to Sancho and Haaland in the coming years.
And now that the club have seemingly tied him down to an even longer contract, they can rest assured that he won't be leaving anytime soon.