Wenger: Why I rejected Real Madrid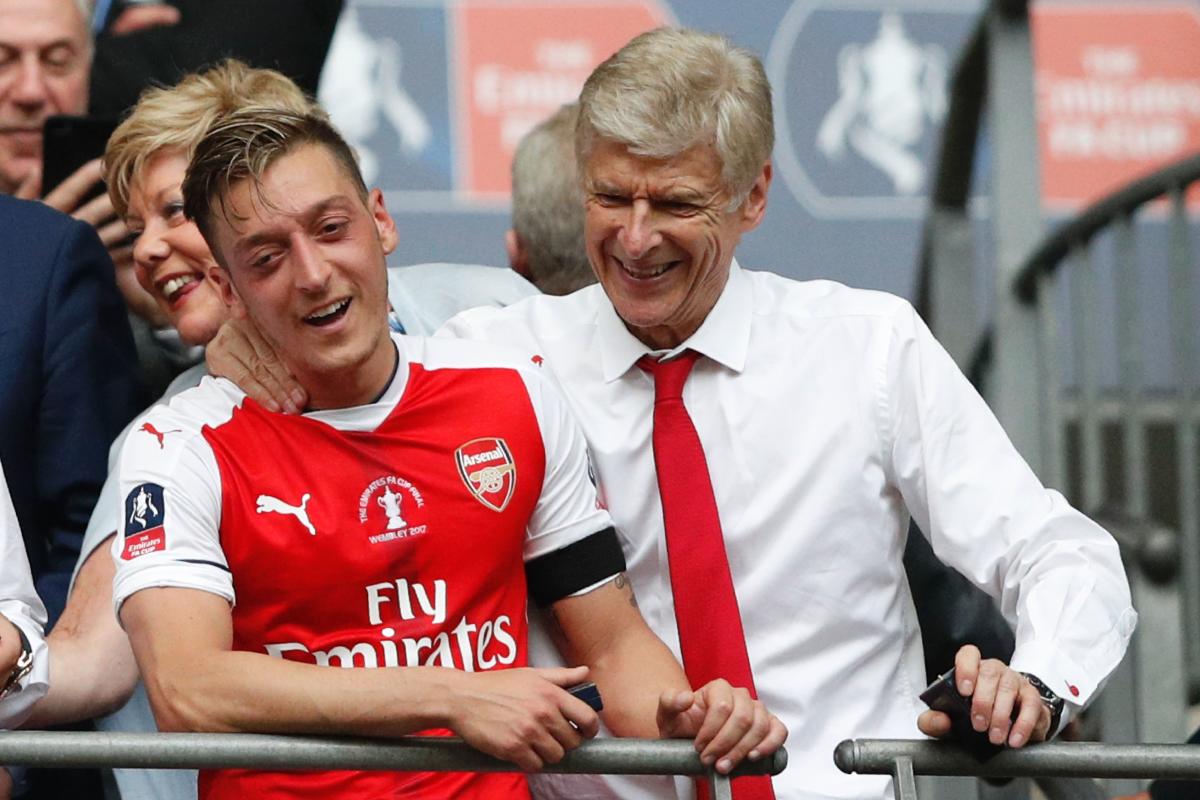 Arsene Wenger has revealed that he twice rejected the chance to become coach of Real Madrid during his time as manager of Arsenal.
Wenger spent a record-breaking 22 years as manager of the Gunners, leading them to three Premier League titles and overseeing the legendary Invincibles campaign when his team went the whole EPL season unbeaten.
During his heyday, Wenger was famed for playing some of the most attractive football in Europe and developing world class players like Thierry Henry, Patrick Vieira and Robert Pires.
READ MORE: Pepe, Jeffers & the 10 worst Arsenal signings of all time
This led to interest from abroad and Wenger says that he twice turned down the chance to take over as Real Madrid coach.
"When I was a kid, Real Madrid were my team," the 71-year-old told EFE.
"I grew up watching [Alfredo] Di Stefano, [Ferenc] Puskas, [Raymond] Kopa, Santamaria, [Paco] Gento… They made an impression on me.
"I liked Real Madrid and, with the passing of time, I ended up facing them.
"I almost went to Real Madrid on two occasions. Not many people can say that.
Arsene Wenger: Arsenal career statistics 1996-2018
| Category | Statistic |
| --- | --- |
| Games | 1,235 |
| Wins | 707 |
| EPL titles | 3 |
| FA Cups | 7 |
| European trophies | 0 |
"But I was involved in a project to build a new stadium that would replace Highbury and we had to finance it.
"We paid for it all ourselves. No one helped us. We paid for it on the pitch and by selling players high and buying them cheap.
"That's why I didn't go to Real Madrid. I wanted to finish that project.
"I rejected some of the best teams in Europe and now I'm quite proud of that because I showed commitment, loyalty and that I can get to the end of a project.
"I didn't look for immediate glory, I went for something deeper. In life, you can only do what you think is right. That's my character.
"I don't know if I made the right choices, but I did what I wanted to do."
Despite his domestic success at Arsenal, Wenger never managed to win a European trophy.
He led Arsenal to the final of the UEFA Cup in 2000 and Champions League in 2006 but on both occasions lost to Galatasaray and Barcelona, respectively.