Tottenham tipped to 'fall apart' if Kane leaves for Man Utd or Chelsea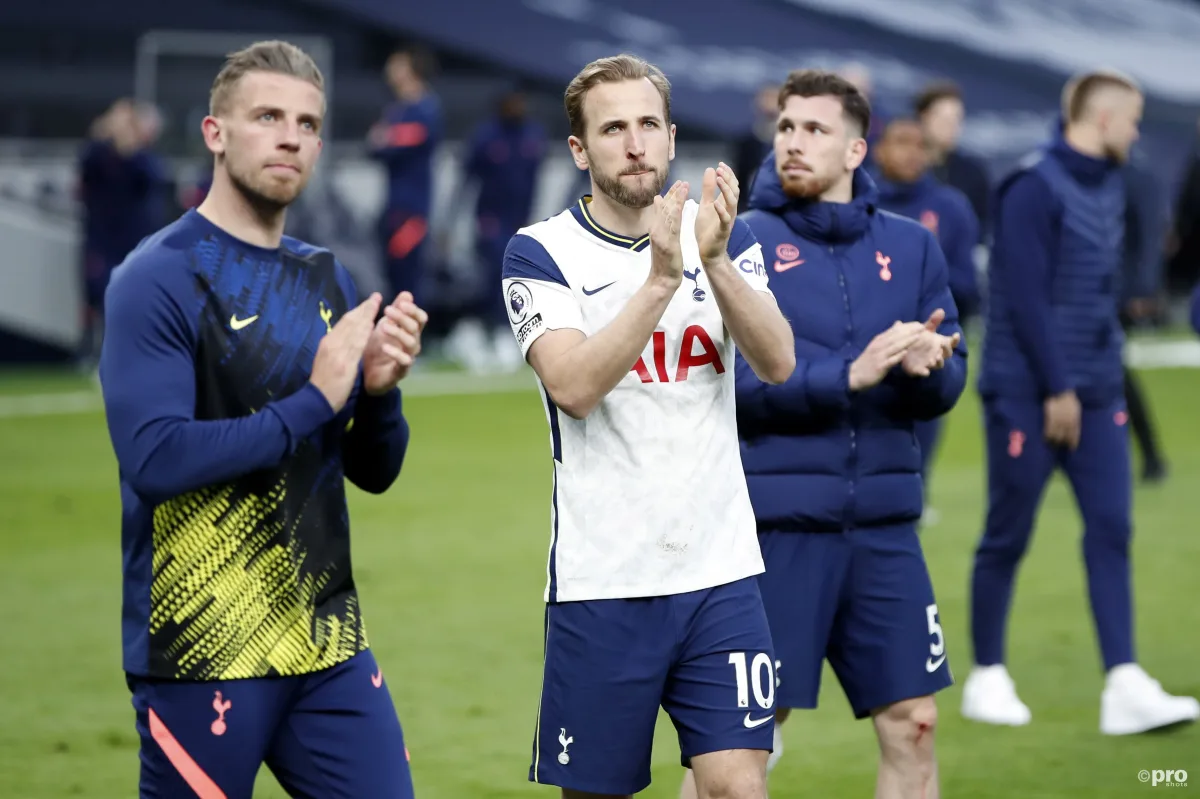 Tottenham cannot afford to let Harry Kane leave the club for Manchester United or Chelsea this summer, they have been told.
Kane reportedly wants out of the club and in an interview with Sky Sports admitted that he will hold showdown talks with chairman Daniel Levy.
READ MORE: Why Tottenham should cut their losses and sell Harry Kane this summer
Even if he remains tied to the club until 2024 and, therefore, only has a limited say in his future, the prospect of the England international star departing is one that is greater than ever.
Given that he has scored 162 Premier League goals for Spurs over the course of the last seven seasons, it would be a substantial loss to the club – no matter the transfer fee they receive in return.
Harry Kane's Premier League performance at Spurs
| SEASON | APPS | GOALS |
| --- | --- | --- |
| 2020-21 | 34 | 22 |
| 2019-20 | 29 | 18 |
| 2018-19 | 28 | 17 |
| 2017-18 | 37 | 30 |
| 2016-17 | 30 | 29 |
| 2015-16 | 38 | 25 |
| 2014-15 | 34 | 21 |
| 2013-14 | 10 | 3 |
| 2012-13 | 1 | 0 |
| Total | 241 | 165 |
Certainly, former Tottenham player Jermaine Jenas says that he club could "fall apart" if Kane does to Man Utd or Chelsea in the summer.
"If he sells Harry Kane – the stock of the football club, the look of the football club, they've lost the England captain, they've got no manager, they've got disgruntled players – what happens then to Son Heung-Min and a core group of players that have been successful at the football club? The whole thing falls apart and who holds that together?" he said to BBC Radio 5 Live.
"So Levy has got a lot of problems on his plate because on top of that he is trying to attract a manager, and to attract a top manager you want one of the best strikers in the world."
How can Spurs keep Kane?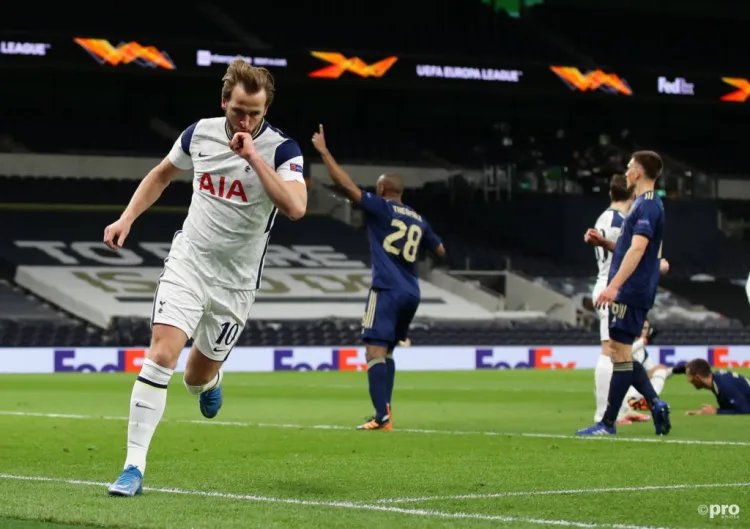 Jenas believes that Levy needs to build a team that is capable of matching Kane's ambitions, which are to play in the biggest matches.
"Levy has got to prove to Kane that what is coming in with regards to the manager, style of play and players over the next two seasons is going to be a team built to win something," he said.
"And when I say win something, I don't think a League Cup cuts it with Harry Kane. We are not talking that any more, we are talking a team that can challenge for the title and a team that can be in the Champions League competing in the latter stages on a regular basis."
Despite the rumours linking Kane to Man Utd and Chelsea, there is no certainty he will depart as his long contract means that Tottenham are in a position of strength when it comes to negotiating a transfer.