Chelsea's 10 worst transfers of all time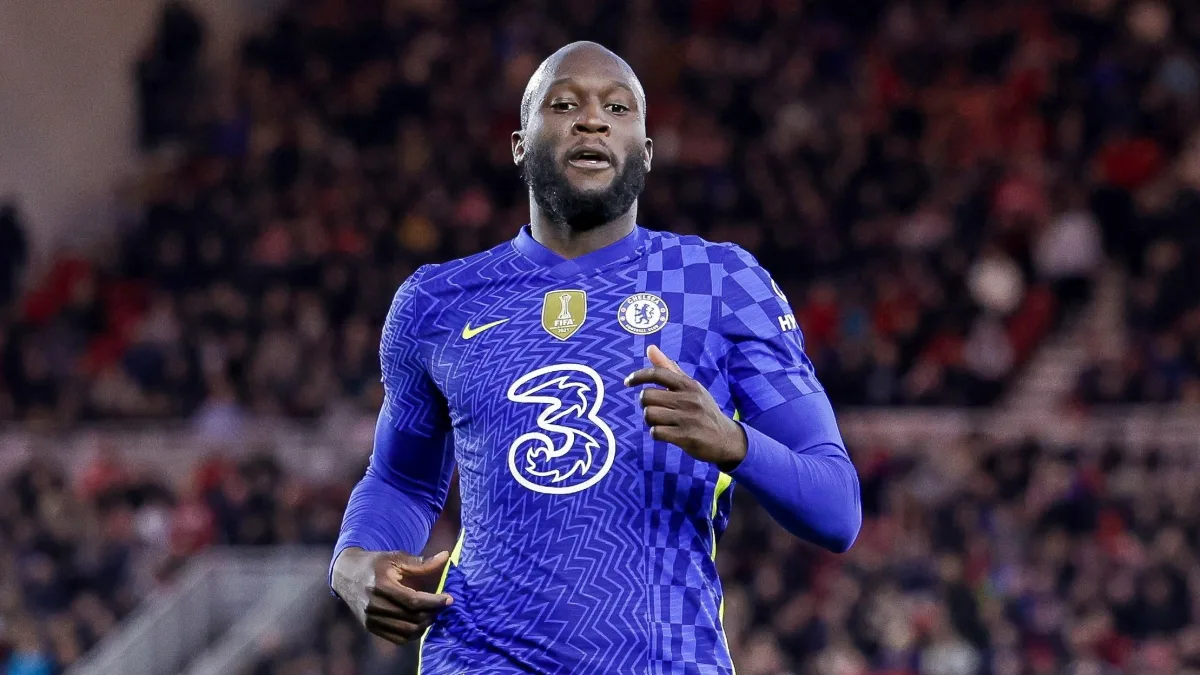 After Roman Abramovich's takeover in 2003, Chelsea began dominating the transfer market in English football.
At first, the Blues spent huge sums of money on building a squad that could rival Manchester United and other clubs in Europe.
Article continues under the video
Then, once their dominance was beyond doubt, Chelsea pivoted towards a more sustainable method of buying and selling young players.
As such, a number of expensive players came and went at the London club and on some occasions they weren't happy spells at all.
After Todd Boehly bought Chelsea in 2022, he spent over €1 billion on new players in his first year. Already there are a number of expensive flops who will likely make this list in the years to come.
Here at FootballTransfers, we take a look at the 10 worst Chelsea signings of the new millennium.
Romelu Lukaku - £99.5m from Inter Milan
Romelu Lukaku declared he had 'unfinished business' when he returned to Chelsea from Inter Milan in 2021 for a club-record fee of nearly £100m.
However, the Belgian forward's second stint at Stamford Bridge was a disaster, compounded by an explosive interview just a few months into his return where he criticised manager Thomas Tuchel's tactics.
After scoring just eight goals in the league, Lukaku returned on loan to Inter for €8m. A year later he went on a second loan to Roma for €5m as Chelsea found it impossible to sell him permanently.
He will go down as one of the worst signings in, not just the club's history, but across all time.
Kepa Arrizabalaga – £72m from Athletic Bilbao
Due to their policy of only fielding players from the Basque region, it's extremely expensive to pry players away from Athletic Bilbao, as Chelsea found out with Kepa.
A world-record fee for a goalkeeper was agreed as the club needed a replacement for the Real Madrid-bound Thibaut Courtois, but it's not gone to plan.
Under Maurizio Sarri, Kepa was average at best; he wasn't awful, he looked promising, but certainly not world class. The 2019/20 season, however, was another story.
He had the lowest save percentage of goalkeepers in the league, conceding 47 Premier League goals whilst making just 1.7 saves per 90, the least of any 'keeper with more than one appearance in the league.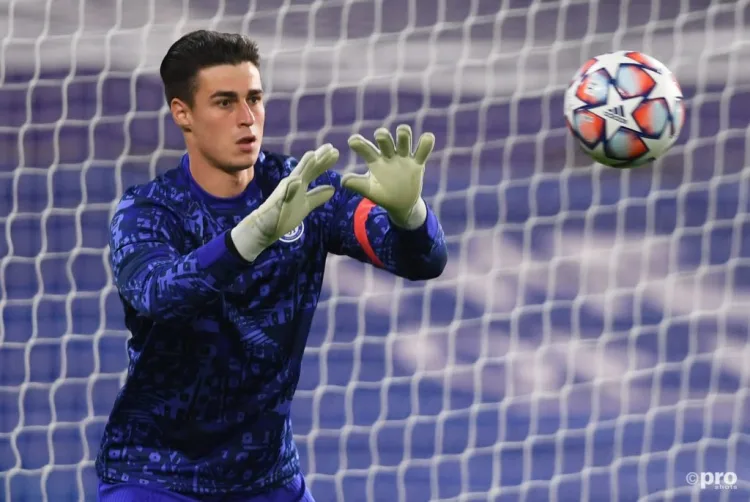 He was then replaced by Edouard Mendy as first choice as Chelsea gave up on the Spaniard.
Kepa left on loan for Real Madrid in the summer of 2023 having become surplus to requirements.
Tiemoue Bakayoko – £40m from Monaco
Part of that famous AS Monaco squad that won the Ligue 1 title in 2016/17, Tiemoue Bakayoko arrived in London with high expectations.
He was a powerful destroyer, and appeared the perfect replacement for the Man Utd-bound Nemanja Matic.
He started well, with a performance against Tottenham particularly strong, but he went off the boil, and a 30-minute red card in a humiliating defeat to Watford saw his career at Chelsea fall off a cliff.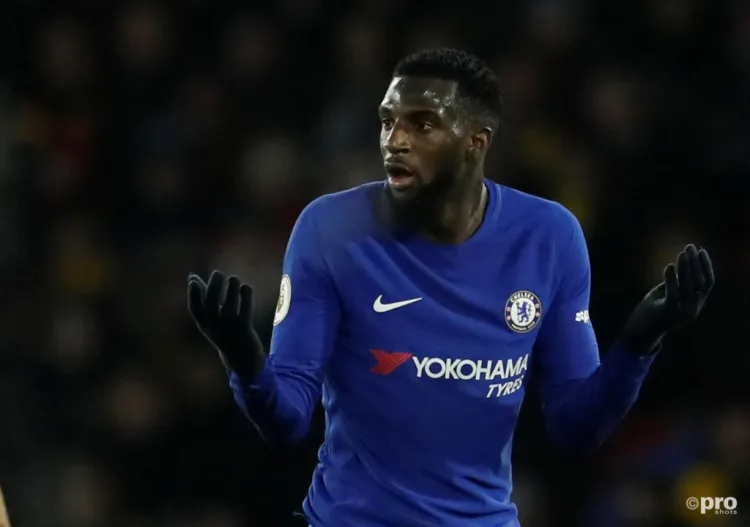 He did make 24 Premier League starts in 17/18, but was clear that he didn't fit Sarri's system, and he was shoved to the side to accommodate Jorginho.
He was then loaned out to AC Milan, back to Monaco, then to Napoli and then back to Milan again. He finally left Chelsea permanently in 2023 on a free transfer to Ligue 1 side Lorient.
Michy Batshuayi – £33m from Marseille
Michy Batshuayi was seen as Chelsea's next clinical number nine after impressing for Marseille in Ligue 1, but he turned out to be yet another failing forward for Chelsea.
Just as with many of Chelsea's poor striker signings, a few of which will be mentioned later, he failed to produce on the Premier League stage, and while he scored the title-winning goal against West Brom in 2016/17, Batshuayi did not hit those heights again.
He spent the 2020/21 season on loan at Crystal Palace and then was sent out to Besiktas in 2021/22. He was finally sold to Fenerbahce in 2022 having scored only eight Premier League goals for Chelsea.
Danny Drinkwater – £35m from Leicester
In one of the more bizarre moves from this list, Danny Drinkwater was signed in 2017, when he wasn't really that good.
Of course he played a vital role in Leicester's title win, but N'Golo Kante did most the defensive work, leaving Drinkwater with not much else to do. He did the basics well, but he wasn't Chelsea quality, and so it proved.
With just 23 appearances for the senior team overall, and one in the Football League trophy this season, Drinkwater never broke into the team.
He went on loan to both Burnley and Aston Villa, but couldn't amass over 500 minutes for both combined. He then moved on loan to Kasimpasa before another loan at Reading. He was released in 2022 when his contract ran out.
Alvaro Morata – £58m from Real Madrid
Alvaro Morata was never a consistent regular at Real Madrid, but the form he displayed on loan at Juventus, and during his fleeting appearances for Los Blancos, suggested that he was a talismanic figure with expert instincts in the box.
That forced Abramovich's hand, even though Antonio Conte publicly stated he wanted Romelu Lukaku, and Morata was signed. It started so well for the club-record signing (at the time), he netted once and grabbed an assist, as well as scoring a disallowed goal, as he almost inspired a comeback off the bench against Burnley on his Premier League debut.
He scored 15 goals and assisted six in 30 starts in all competitions in his first season, but poor finishing in his second year, and just five Premier League goals in 2018/19, saw him loaned to Atletico Madrid for £16m, before they signed him for just over £30m permanently.
He may have recouped most of his transfer fee, but Morata's time at Chelsea was not a pleasant one.
Adrian Mutu – £15.2m from Parma
The alternative to Shevchenko in 2004, Adrian Mutu netted four goals in his first three games for Chelsea, and it looked as though Abramovich had found an absolute gem.
It wasn't to be however, the striker only scored a further six goals and was then banned from football for seven months for cocaine use.
The club then sacked Mutu before starting a legal battle against him. The case ended up at the Court of Arbitration for Sport, and in 2009 Mutu was ordered to pay damages to the club.
After appealing this, it was ruled in 2018 that Mutu owed Chelsea £15.2m in compensation.
It was a mess of a transfer, and one that the club will want to forget.
Andriy Shevchenko – £30.8m from AC Milan
Yet another 'flop' in the number nine position for Chelsea. Andriy Shevchenko was a long-time target for Abramovich and when he eventually landed him in 2006, the Ukranian was 29 and past his peak.
He scored on his debut in the Community Shield against Liverpool, but failed to kick on, losing out to Drogba in the battle for the first choice slot up front, and altogether proving a waste of money.
With 23 goals in 77 games, Shevchenko still managed to net on a fairly regular basis, but it wasn't what was expected of him, and ultimately, Drogba was preferred.
He was loaned back to Milan two years later, before leaving permanently to Dynamo Kyiv for free in 2009; the move to Chelsea didn't work out.
Fernando Torres – £50m from Liverpool
Fernando Torres was a roaring success at Liverpool, with 69 Premier League goals in his three-and-a-half seasons there, but he never hit the same heights at Chelsea. A warning sign should've come with his injury issues, and the fact that whilst he netted 18 league goals in just 1,717 minutes in 2009/10, Torres was on the decline in 2010/11.
Chelsea still forked out an English record fee at the time to acquire his services, and although he netted that famous goal at the Camp Nou, he ultimately didn't live up to expectations.
It took him nearly 1,000 minutes to net his first Chelsea goal, and whilst 45 goals and 35 assists in 175 appearances isn't awful (a goal contribution roughly every 2.2 games), he simply wasn't as good as the club had hoped he would be.
Juan Sebastian Veron – £15m from Manchester United
We end with a move away from strikers, and Juan Sebastian Veron is next on the list; the Argentine certainly didn't live up to his name or his fee.
Having failed to fit in at Man Utd, whilst showing his obvious class, Veron simply failed to produce at Chelsea. He managed to play just 14 games in the league, scoring once and grabbing two assists.
He didn't fit into the system, and after a loan spell at Inter Milan, he was sold to Estudiantes for a mere £2m in 2006; he never displayed his true talent at the Bridge.
Mateja Kezman is often spoken as a Chelsea flop, but as he only cost £5m, he hasn't been included in this list, although he, Juan Cuadrado and Davide Zappacosta are special mentions.