Solskjaer hoping to convince Cavani to stay with promise of Man Utd fan adoration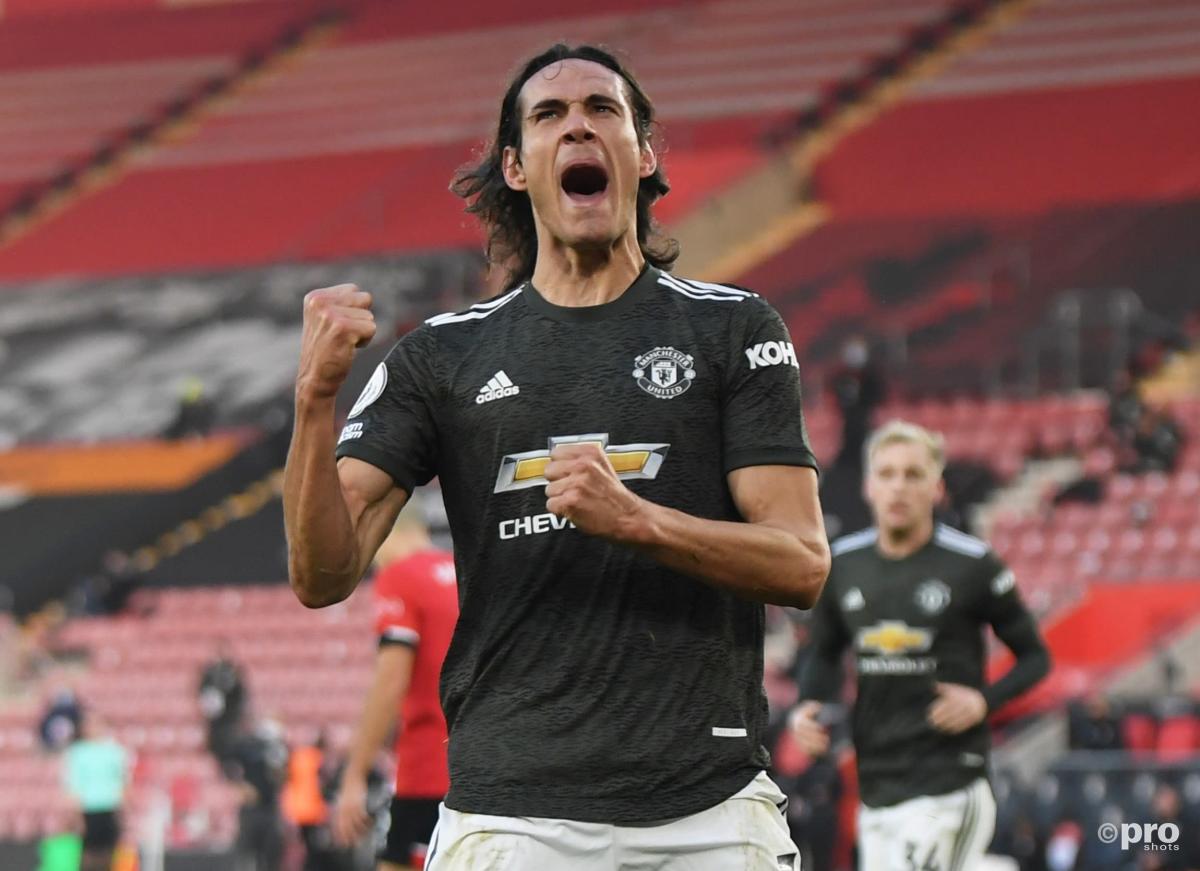 Ole Gunnar Solskjaer says he is still hopeful of convincing Edinson Cavani to sign a new contract to remain with the club beyond the summer.
Cavani has been a hit at Old Trafford since making the free transfer from Paris Saint-Germain last summer, contributing goals in key moments as well as acting as a role model for younger members of the first-team squad.
READ MORE: Bebe, Falcao and Man Utd's 10 worst signings of all time
Though he has never been first choice, his return of eight goals in 11 Premier League starts and 12 goals in 17 starts in all competitions is impressive.
It hasn't been totally rosy though as he was left with a suspension and a fine for a social media post in which he was accused of using racist language, though many have defended it as a term within his Uruguayan culture rather than an act of actual racism.
The incident has left him questioning his future at Man Utd, with Cavani reportedly keen on moving to Argentina to play with Boca Juniors.
Solskjaer, though, remains intent on keeping him.
"We've had some good chats lately and even though the decision is still in his court, I'm still hopeful," the Norwegian said on Wednesday.
The Man Utd faithful to play a part?
Cavani's endeavour and goalscoring abilities would likely have made him a favourite among the Man Utd fans, but unfortunately he has been unable to ply his trade in front of them yet due to the ongoing pandemic.
Last week, he put in one of his best performances of the season as he helped the club to a 6-2 Europa League semi final victory against Roma by scoring two goals and setting up a further two.
Solskjaer admits he has had a word in Cavani's ear about how great it would feel to potentially perform like that in front of fans next season if he was to remain a Man Utd player.
"And maybe even more so when you saw him on Thursday against Rome, and telling him 'when you do that in front of the Stretford End, that's magic'," the Man Utd boss added.