Harry Kane to Man Utd: £90m will not be enough for Spurs to sell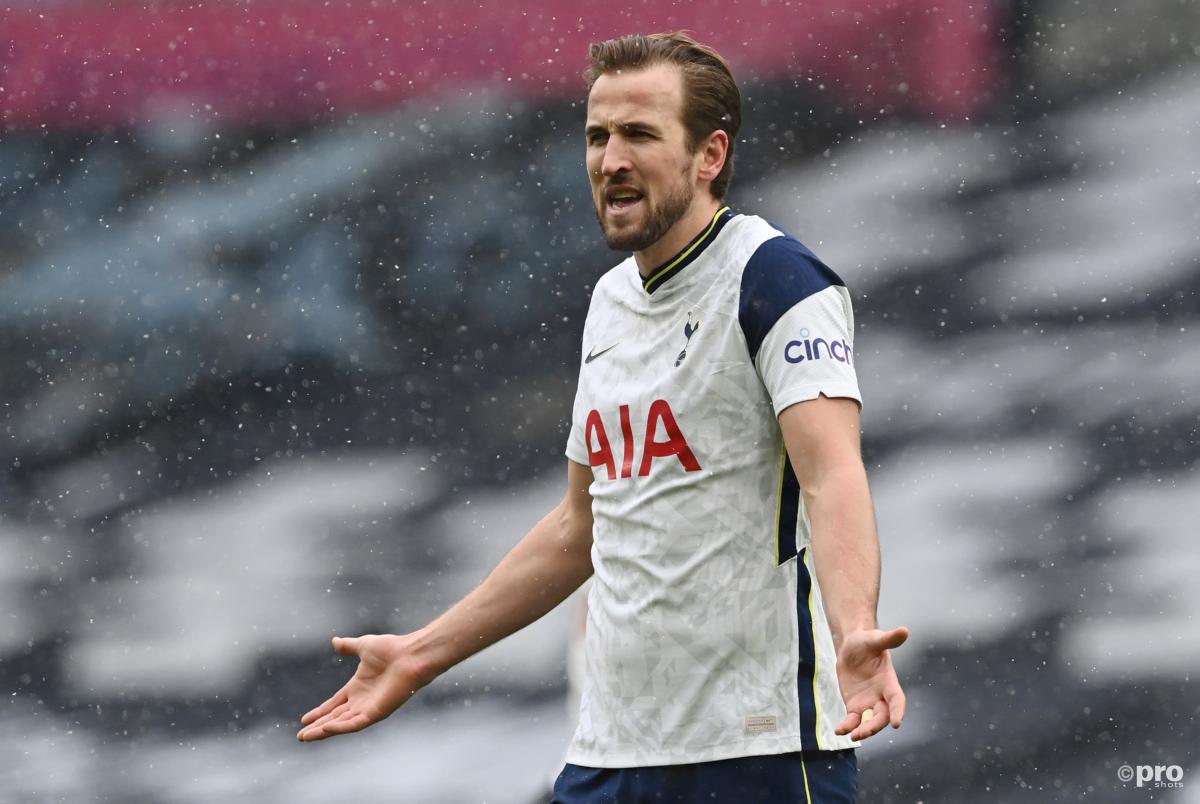 Harry Kane continues to be linked with a summer move from Tottenham to Manchester United, with the Old Trafford club seeking offensive reinforcements after coming up short in their Premier League title bid.
Although Ole Gunnar Solskjaer's side are set to finish second in the table, they are 13 points off Manchester City's pace and were unable to progress beyond the group stages in the Champions League.
READ MORE: Harry Kane fuels Man Utd rumours: Spurs not winning the prizes I want
With Edinson Cavani's future at the club unclear, Man Utd are eyeing Kane as the reinforcement to transform their fortunes.
Will Harry Kane move to Man Utd?
The Sun reports that Man Utd are to test the resolve of Spurs with a £90 million bid.
Given the importance of Kane to Tottenham, that is unlikely to be enough to make owner Daniel Levy blink.
The England striker has scored 31 times for the club this season in 45 outings and as hit at least 24 goals in each of the last seven campaigns. He is irreplaceable for Tottenham.
Meanwhile, Kane has not made his wishes clear. He has, however, admitted that he is not winning the trophies he would like at Tottenham – but Man Utd have not been significantly more successful over the nine years since Sir Alex Ferguson retired.
If the Red Devils can convince Kane that he will elevate them to another level, then Tottenham missing out on the Champions League could give the player incentive to depart.
Levy, though, is a notoriously tough negotiator in transfer deals. Kane still have three years left on his Spurs contract and the club are under no obligation to offload their undoubted ace.
A price tag of £90m is unlikely to get them to budge, even in light of the financial problems brought by Covid-19.
Man Utd showed last summer in not bowing to Borussia Dortmund's demands over Jadon Sancho that they will not be railroaded into paying a valuation for a player they believe to be too great.
Indeed, a sceptic might suggest that this is more of an attempt by the Glazers to win back supporter approval following the protests at the weekend that saw the Premier League fixture with Liverpool postponed than to capture a world-class forward.
With Spurs unwilling vendors and Man Utd playing the role of shrewd purchasers, Kane to Old Trafford remains an outside shot.