Harry Kane fuels Man Utd rumours: Spurs not winning the prizes I want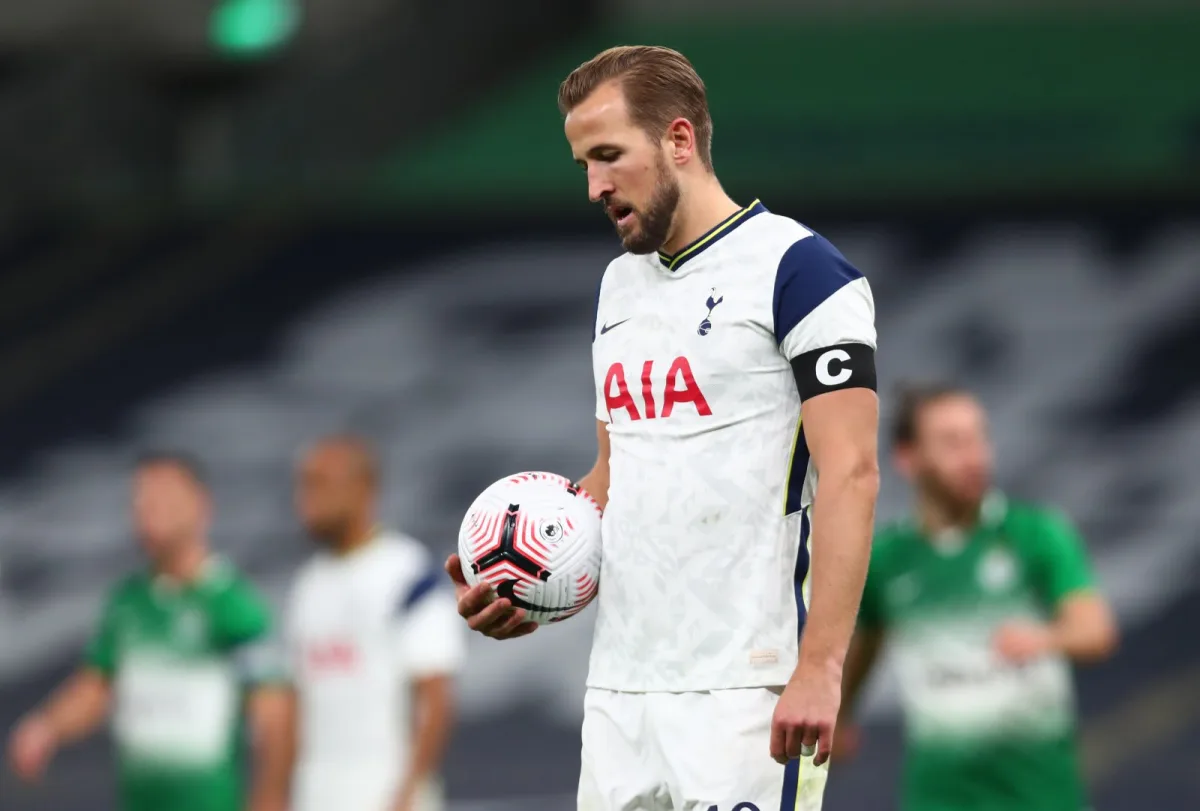 Harry Kane has discussed Tottenham's disappointing 2020/21 season both domestically and in Europe, and reiterated his desire to compete for the biggest prizes on offer at club level, hinting he could leave the club in the summer.
The Englishman continues to enjoy fantastic goalscoring form with Spurs and has added another aspect to his game this season as only Bayern Munich forward Thomas Muller has recorded more assists than him in Europe's top five leagues.
READ MORE: 'Like me, Kane might need to leave Tottenham for success' – Berbatov
With Champions League qualification looking unlikely and the fact Tottenham were knocked out of the Europa League last month by Dinamo Zagreb despite holding a 2-0 lead from the first leg – plus a League Cup final loss versus Manchester City last week – Kane is facing yet another season in which a major trophy will evade him.
This has catalysed speculation that he could ultimately ask to leave the club this summer, with both Manchester United and Man City apparently interested in a big-money transfer.
One thing is for sure, the next step Kane takes in his career will be to ensure he starts collecting winner's medals.
"Individual awards are great, they're fantatsic achievements. Probably when I look back at the end of my career, these are all the things I'll go over and take in a bit more," he told Sky Sports.
"But, the goal right now as a player is to win team trophies. As much as this is great, obviously I wanna be
winning the biggest prizes that there is to offer as a team and we're not quite doing it."
Kane outlines Tottenham's problems
Tottenham's lack of success recently ultimately cost manager Jose Mourinho his job a couple of weeks ago – just one week before he was set to take them out for the League Cup final against Man City.
Kane has lamented the fact that Spurs have allowed so many points to slip away in the last portion of matches this campaign, but insists the players need to take their share of the blame.
"It's been a disappointing season if I'm totally honest," Kane confessed.
"It think we've had so many opportunities, we've been in so many games when we've been ahead or been in a great position going into the last 20, 15 minutes, and we haven't really got over the line for one reason or another.
"I think when we look back, we were in a great position in November and then that spell over December and January really
put a halt to what we were trying to achieve.
"We've still got loads to improve on.
"I guess the only thing now is to try and finish strong, try and win the last five games and hopefully make that Champions League spot.
"All in all, it's been disappointing and I think as players we've come to take responsibility and when we go away in the summer really focus on what we can improve on and do better."
Tottenham are currently seventh in the Premier League, five points adrift of the fourth and final Champions League qualification spot.
They were recently one of the 12 teams involved in the plans for a breakaway European Super League, only for those proposals to be scrapped.