Ancelotti: I don't have the players at Everton to play the way I want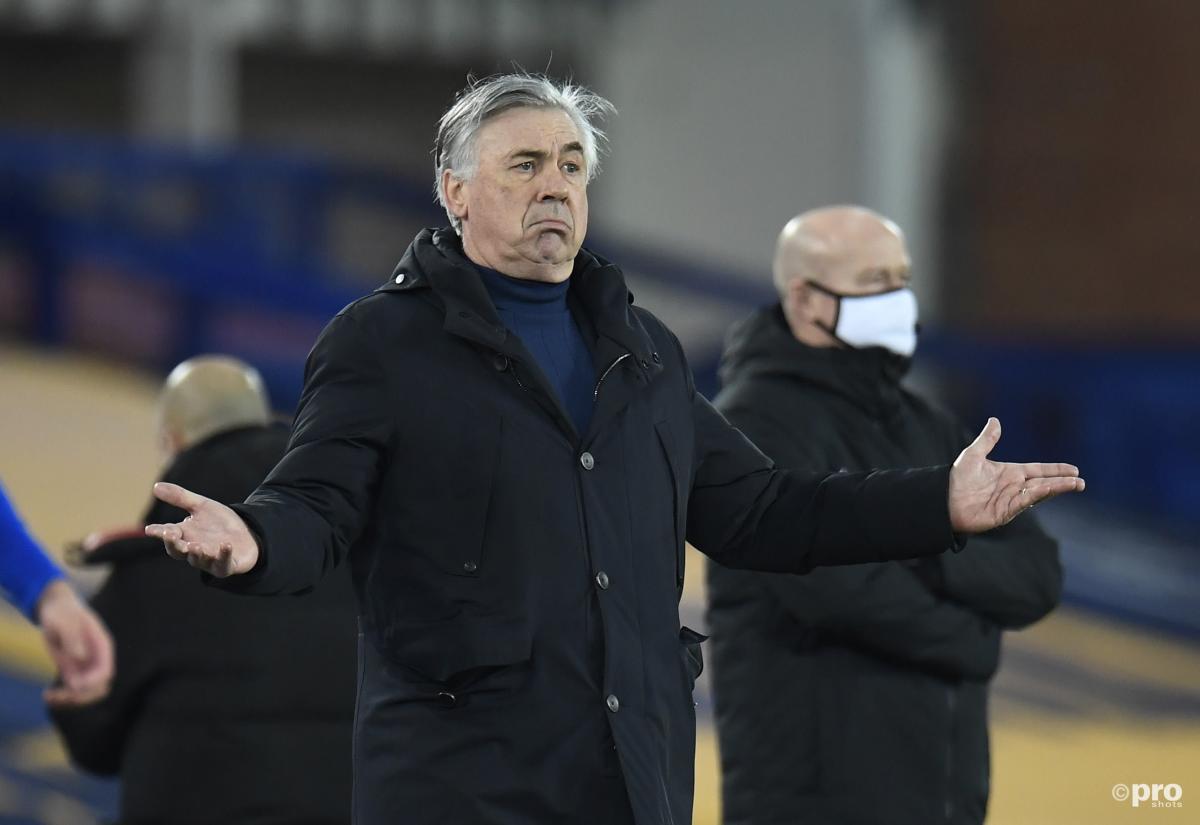 Everton manager Carlo Ancelotti says there will be personnel changes at the club this summer in order for him to get more players to fit his preferred possession-based style.
The Toffees have had an average season so far and are currently eighth in the Premier League with two games remaining, with qualification for Europe looking unlikely for 2021/22.
READ MORE: How Peter Risdale bankrupted Leeds United with crazy spending spree
When it comes to playing away from home their form is Champions League-worthy as they are fourth in the away table, with their home form at Goodison Park letting them down massively.
In their 18 games at home so far they have won just five which is the 15th worst record in the Premier League.
Ancelotti believes the reason for this is that their direct style is more suited to playing away.
But, he is keen to be more proactive, particularly on the ball, even if he doesn't have the players to instruct this tactic yet.
"We are more comfortable when we play direct but that is not the best style of play," he said.
"We are a team with defined characteristics. We are strong without the ball and direct. I think one of the technical reasons of this home run is this.
"We don't have players of strong personality with the ball, strong quality with the ball.
"When we try to build up from the back we have some more difficulties because we play slow.
"We don't have the confidence with the ball compared to the confidence that we have without the ball.
"At home we have to try and play more attacking football but it doesn't work as well as direct attacking or counter-attack in the away games.
Transfer incomings?
Ancelotti has suggested that he will need to delve into the transfer market in order to try and recruit players who would excel in his preferred style.
"It is really difficult to explain but I have to find a solution for this. Maybe, for next season, we need to try and have, for sure, a better squad," the Italian added.
"For next season, we are going to change. We have to analyse the season. Certain aspects are really good – away we did fantastic results, at home really bad."