'Abraham is good enough for Real Madrid or Manchester City!'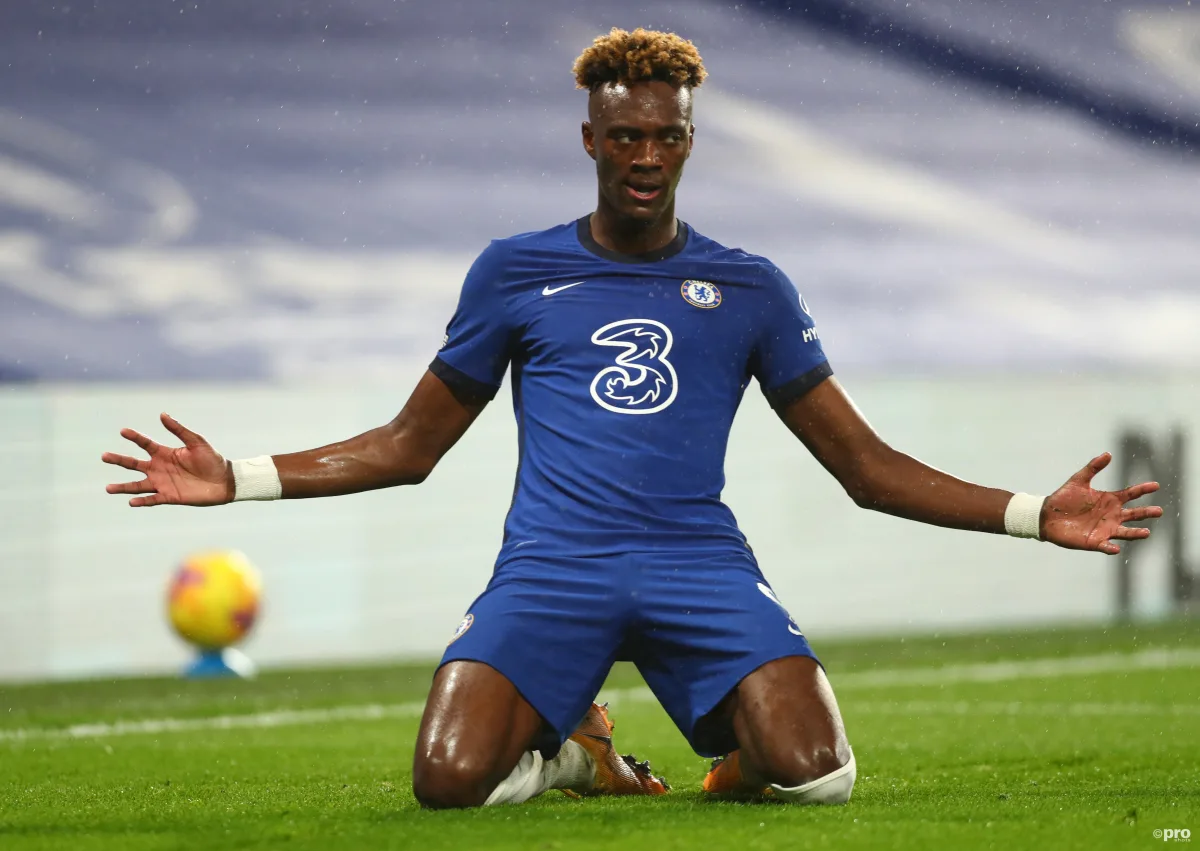 Real Madrid and Manchester City have been told to go out and sign Chelsea striker Tammy Abraham this summer.
Abraham may be the club's joint-leading marksman this season, but the forward has fallen to third choice since the arrival of Thomas Tuchel.
READ MORE: Bridge explains why Kane will pick Man City over Chelsea
Indeed, the 23-year-old England international has fallen so far down the pecking order that he is now behind the struggling Timo Werner and veteran forward Olivier Giroud, who is certain to depart Chelsea when his contract expires in the summer.
Indeed, he was not even in the squad for the FA Cup final – much to the ire of his girlfriend.
Abraham is also expected to be on his way out as Tuchel searches for another No.9, and former England international winger Trevor Sinclair has come from left field to suggest the forward is good enough for the Champions League finalists.
"I tell you who could be interested in him is Manchester City. I think he's an elite forward," Sinclair told Talksport.
"I think he'd suit Pep Guardiola's way. He's clinical and he's shown that this season as he's right up there with the top goal-scorers and he's hardly played."
Sinclair's comments, however, should be taken with a pinch of salt. Indeed, Abraham only has six Premier League goals for the season, which is unlikely to have him in the league's top 50 scorers by the close of play on Sunday.
'Abraham is Benzema and Lewandowski quality'
His position, however, has been backed up by Crystal Palace owner Simon Jordan.
"As a footballer, as a talent, I think he's a top-six player," he said. "He doesn't just sit in the English Premier League. You've got players like Karim Benzema and Robert Lewandowski who are coming to the end of their contracts. I think he plays at that level and I can see him playing at places like Real Madrid.
"There's a history of younger players at Chelsea who have not been looked after as they should be. Kevin De Bruyne had to go somewhere else, Mohamed Salah at to go somewhere else.
"He's good enough to play with any top-six team in the league, and if he's good enough for that, he's good enough for Real Madrid."