'We can't blame the team' – Klopp says it's wrong to be angry at the players for Super League decision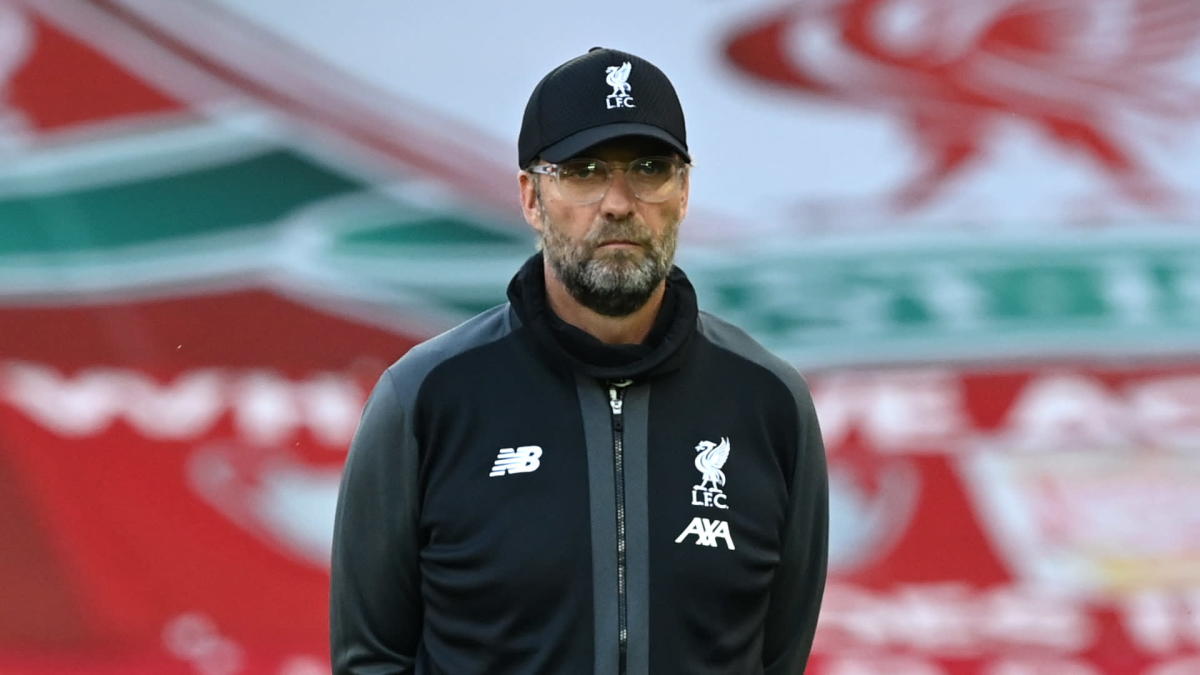 Liverpool manager Jurgen Klopp has defended his players and believes it's wrong that they are being targeted for the club's European Super League decision.
Liverpool are one of six Premier League clubs to have agreed to join the Super League, and the decision, made by the club's owners, has resulted in uproar from football fans across the world.
READ MORE: How would the 2020/21 Premier League table look without the 'Super League' clubs?
Fans of the Anfield club were seen taking down banners in support in the Kop, and Klopp felt the full force of their anger.
"I don't think we deserve that, that people put us in this situation" the German said.
"A lot of people are now talking about Liverpool. It's a fantastic club. They might not like what's come up, but we can't blame the team.
"I take the criticism for everything. We feel responsible, but this we've nothing to do with. The supporters were shouting us. We are people as well."
Owners absent despite making Super League decision
Of course, the decision to join the Super League wasn't one made by the players or the staff at Liverpool, it was one made by the owners, and according to Klopp's interview, he has just as much information about it as the public.
It's clear that Klopp didn't make the decision, and with his own public disapproval of the idea of a 'Super League' back in 2019, it's certainly not a decision he would've made.
However, he unfortunately has to take the brunt of the questions and backlash as the owners have gone silent, just after announcing an agreement that will change football as we know it.
"I feel responsible for the team, I feel responsible for the club. I will try to help to sort it somehow."

Jurgen Klopp ensures the Liverpool supporters he will not resign following the news about the 'European Super League' pic.twitter.com/5IJsFYVPpT

— Football Daily (@footballdaily) April 19, 2021
Liverpool's 1-1 draw with Leeds in the Premier League last night was the back-story of the game, and Klopp and his players are the tangible part of the club, the most accessible, so they will unfortunately be fielded the questions.
If Klopp wants to avoid answering questions about this for the foreseeable future, he may need to exert pressure on those above him.