'Lazy' Aubameyang may end up like Ozil at Arsenal – Carragher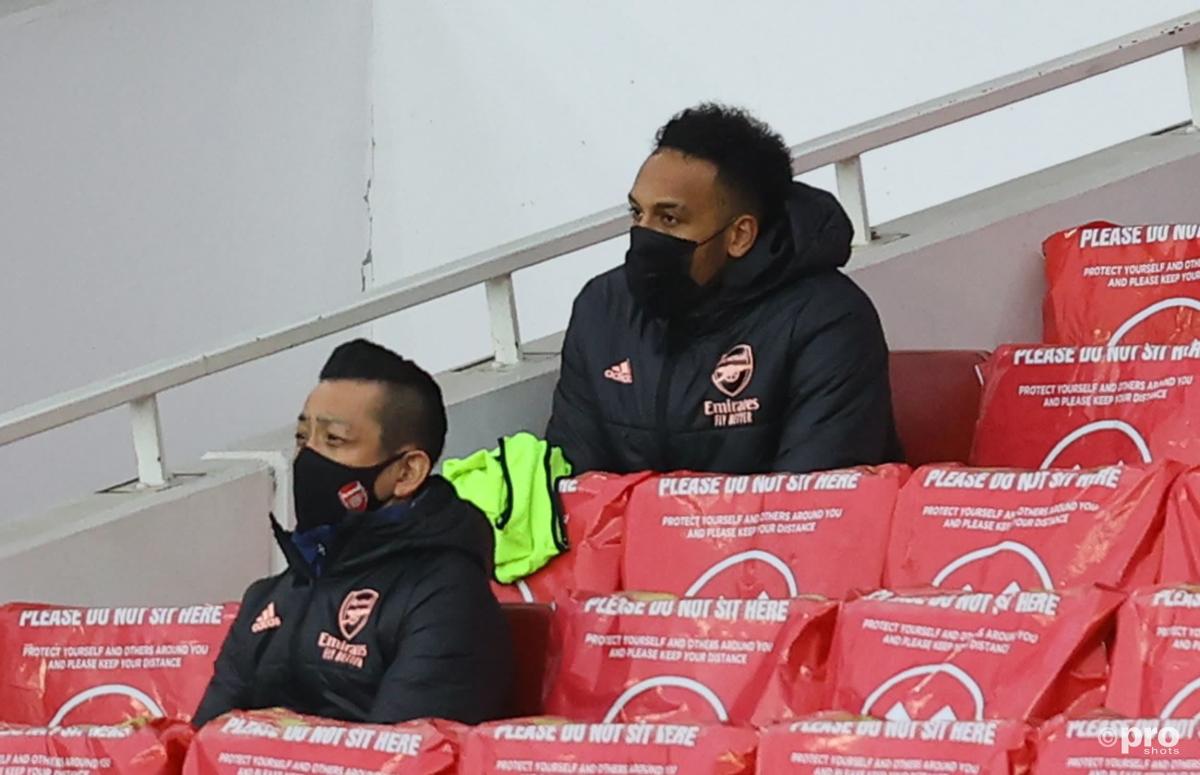 Jamie Carragher is worried that Arsenal may have another Mesut Ozil situation on their hands in the form of the underperforming Pierre-Emerick Aubameyang.
Before Ozil was allowed to leave on a free transfer in January, he was Arsenal's highest-paid player, even though he had been ostracised from both the Premier League and Europa League squads by manager Mikel Arteta.
READ MORE: Neville: Arteta now knows how big a squad overhaul he needs at Arsenal
It meant the club was shelling out millions on wages on a star who simply was not playing.
Though Aubameyang is a member of the first team squad, and the captain no less, his performances have been poor in 2020/21 as he has just nine goals and one assist to his name in the Premier League.
In the last two matches which were a draw against West Ham and a loss against Liverpool, he was substituted.
Carragher has accused him of being lazy at times.
"I think Aubameyang's performances this season have been lazy, at times," the former Liverpool defender said on Sky Sports.
I don't care how many goals he gets – he's won Golden Boots in the past – but he's definitely a player who doesn't bring anything to this team if he doesn't score a goal, and that's a big problem.
"I watched him last week at West Ham, and I've watched him four or five times this season, and I'm thinking I need more. I need more from you, and that's exactly what we saw on Saturday against Liverpool.
"I watched him at West Ham and I'd go as far as to say it is one of the worst performances I've seen this season. I was commentating on the game and when he went off the pitch in the 77th minute, Arsenal scored and he celebrated with (Alexandre) Lacazette, and I said that's the most energetic I've seen him this season.
Aubameyang the new Ozil?
Carragher believes that there are similarities between the situations regarding Aubameyang and Ozil due to the amount of money they were or are being paid.
"I think there will be a big worry at Arsenal and for Mikel Arteta that they may have another Mesut Ozil situation where they give someone a big contract at £300,000 or £350,000-a-week," he added.
"Good luck to him, but you've got to justify that.
"Next season and in these coming months that will be going through the manager's mind. Have we got another situation like that because what he is producing right now is nowhere near good enough considering how good a player he is and also what Arsenal have invested in him."