'It will take the Bank of England and the Royal Bank of Scotland to get Declan Rice'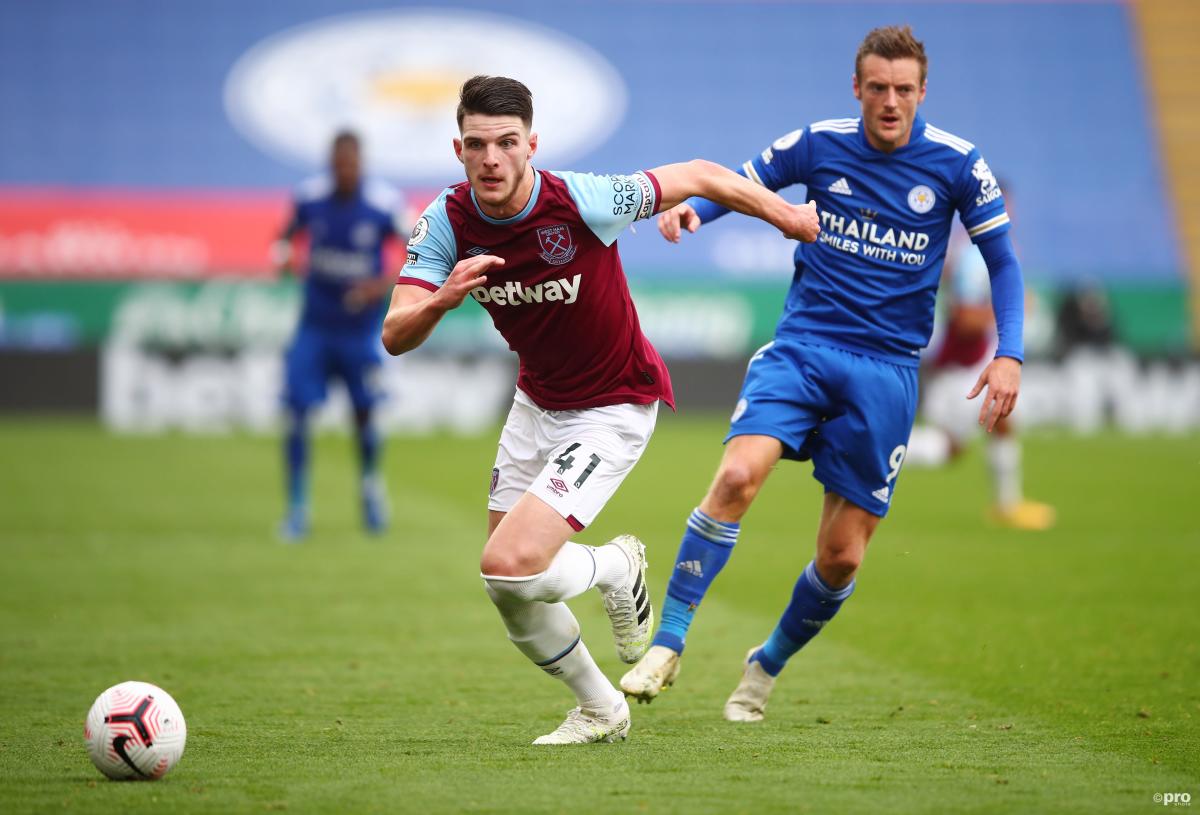 West Ham manager David Moyes has insisted star players like Declan Rice and Tomas Soucek won't come cheap amid growing interest from top clubs in Europe.
Rice and midfield partner Tomas Soucek have both been major contributors to the Hammers' brilliant Premier League campaign and are both highly sought after in the transfer market, with the likes of Chelsea and Manchester United believed to be ready to swoop.
The former could actually be out for the rest of the season after sustaining a knee injury in England's win over Poland last week.
The Guardian are reporting that Rice could even face a race against time to be passed fit for the Euros in the summer, with the ideal scenario being at least the next three weeks on the sidelines.
That could deprive him of the opportunity to impress suitors over the summer, but importantly for the Hammers it is a dent to their hopes of qualifying for the Champions League.
Being able to provide European football would be massive for the club in trying to convince their star players to stay, but irrespective it seems Moyes and West Ham are not willing to go down without a fight in the market.
While admitting that offers would have to be considered by West Ham if they were to come in, the Scottish manager said any sale won't come cheap.
"Yes, any clubs can make offers for players but we've not had any big offers," he told reporters.
"I hope we don't get any, but if we do, like any other club we will consider them.
"I don't know where the Bank of England is for Tomas Soucek but I've said with Declan, it would take the Bank of England and the Royal Bank of Scotland to get him.
"It will have to be the bank of Czech as well for Tomas."
Moyes: West Ham have turned players' careers around!
The former Manchester United boss also questioned why Champions League football would need to be secured in order to keep players at West Ham.
Moyes suggested that the club has contributed positively to the development of their players and that alone should entice them to stay and continue on the journey.
The Hammers are currently in seventh place on the Premier League table but a win on Monday night against Wolves would propel them into the top four with eight games to play.