Man City ace Aguero reacts to Barcelona rumours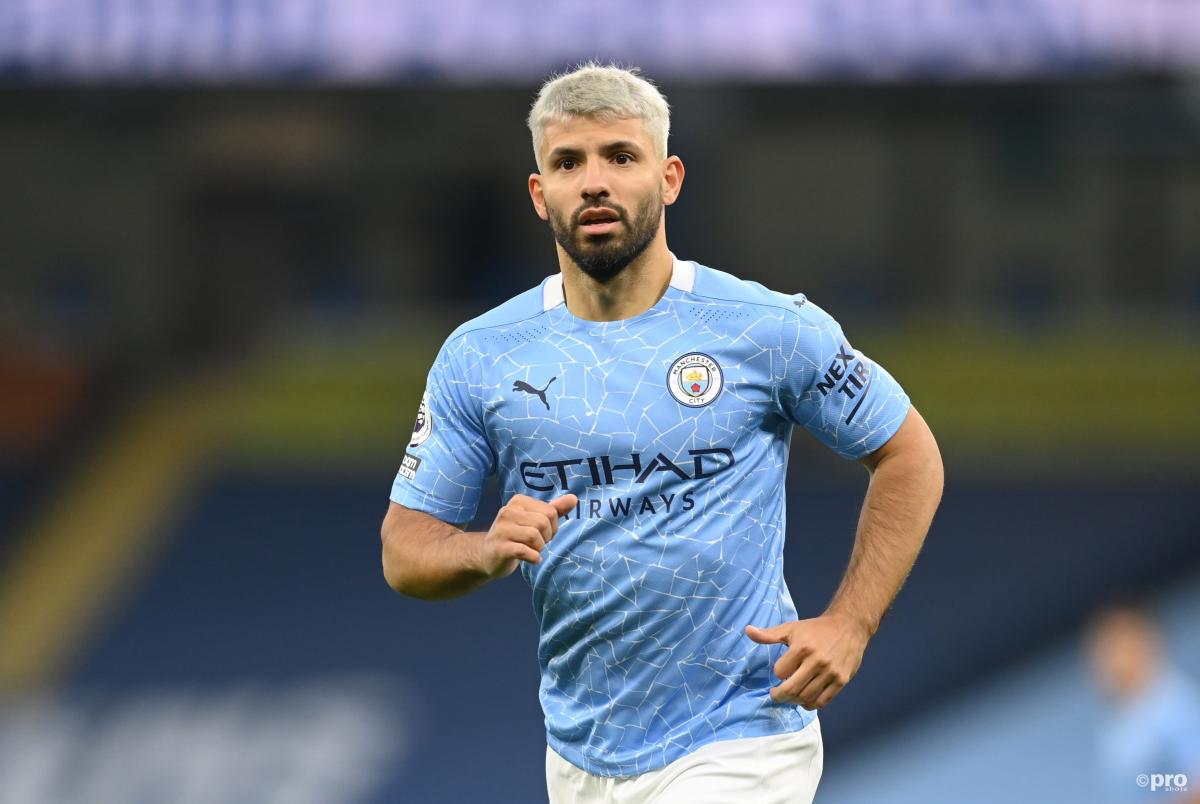 Sergio Aguero continues to be linked with a summer move to Barcelona from Manchester City on a free transfer.
Aguero, who has been at Man City since 2011, has become a legend of the club and is recognised as one of the great Premier League strikers.
READ MORE: PSG land another blow in the chase for Barcelona star Messi
However, his deal with City is up in the summer and he will be eligible to depart on a free transfer.
Now 32, there is an apparent will on the side of the club to evolve in the No.9 role. As such, it seems unlikely that Aguero will stay put.
Nevertheless, he is focusing on the immediate future at the Etihad Stadium, although he did not dismiss the possibility of a summer move to Barcelona when speaking to fans on Twitch.
"Everyone writes Barca, Barca, Barca. Let's hang on a bit. I'm still at Manchester City," he said.
Will Aguero sign for Barcelona?
Barcelona have deep financial problems, as well documented, and while new president Joan Laporta may have promised some big-name additions, the reality is that for the next couple of years at least, they will be forced to sign on a budget.
A free agent such as Aguero is, therefore, highly attractive. Although he is at the end of his career – he will be 33 by the time the new season starts – he remains a player of top-class ability the lack of transfer fee involved in any deal is a major bonus.
Furthermore, his understanding with Lionel Messi, with whom he has played regularly with Argentina, will be regarded as a plus. Indeed, Aguero's arrival may help persuade Messi, who is also at the end of his contract, to remain.
On the flip side, though, Aguero has been riddled with injuries in recent seasons. Indeed, he has been reduced to just seven Premier League outings for Man City this season without scoring. Barcelona, then, may feel it prudent to look at another offensive option given his lack of reliability.