How Man United could scupper Liverpool's pursuit of Kylian Mbappe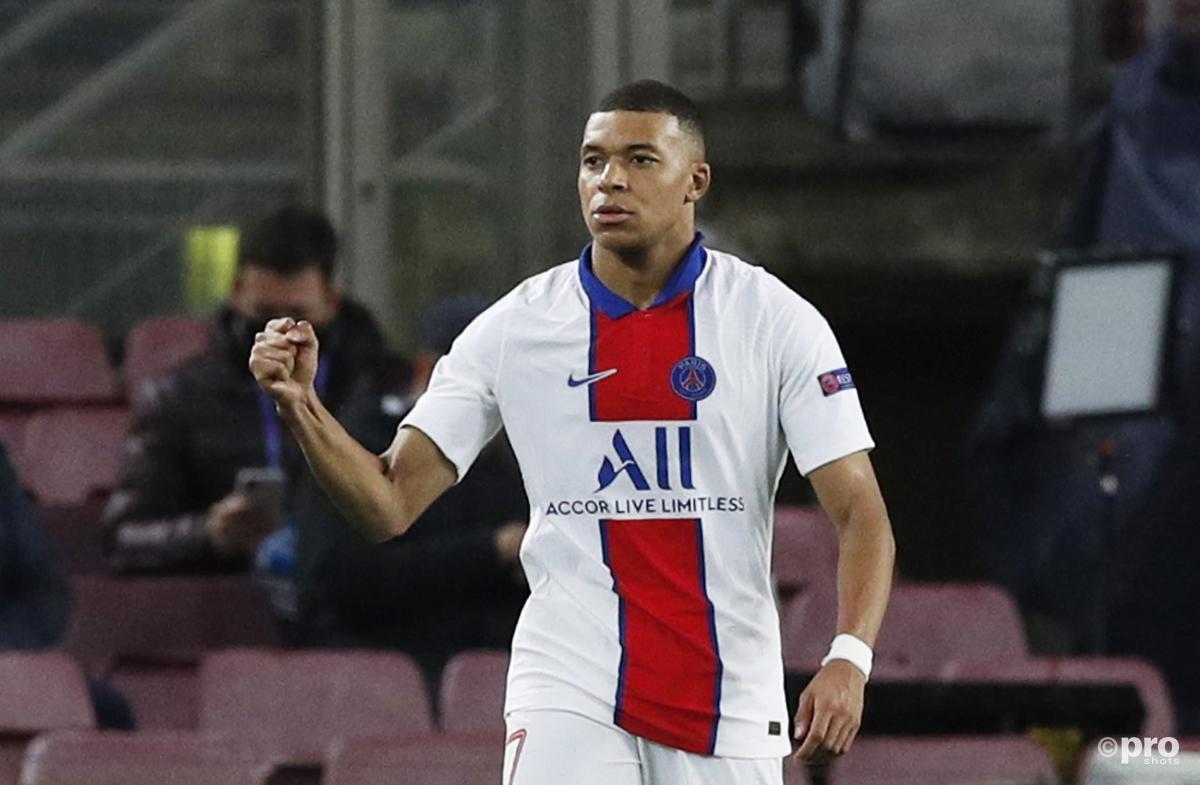 Liverpool may look to put this dreadful season behind them with a remarkable bid to try and sign Paris Saint Germain striker Kylian Mbappe in the summer.
A number of clubs have shown an interest in the French striker, due to his contract expiring at the end of next season.
Among the European clubs interested in swooping in for the young talent, Real Madrid apparently lead the way with Liverpool in close pursuit.
According to reports in England, the Anfield side could use Mbappe as a perfect long-term replacement to the likes of Sadio Mane, Roberto Firmino or even Mohamed Salah if their form begins to drop off or they force moves themselves at the end of this season.
However, like each transfer window this coming shopping spree in the summer depends on a number of factors falling into place. And in a remarkable turn of events it seems as though Liverpool's main rivals, Manchester United, could play a part in ensuring Mbappe never ends up at Anfield next season. 
Could Madrid beat Liverpool to Mbappe's signature?
As previously mentioned, the main rivals to Liverpool signing Mbappe are Madrid but the Spanish giants may need to sell some players if they are able to offer a transfer fee that PSG would be willing to accept.
While Zinedine Zidane's squad has a number of back-up players that could be sold en-masse to facilitate the Mbappe deal, one player that has moved to the top of the rumour mill and could potential fund Madrid's hopes of signing Mbappe is his fellow countryman Raphael Varane.
The 28-year-old central defender is a key player in Zidane's side but, like Mbappe, has an expiring contract and has so far shown no sign of wishing to extend his time at the club. And as such, the club may look to sell the defender this summer.
According to the Manchester Evening News, Premier League giants Man United are extremely interested in bagging Varane to fill a notable hole in their defence. The defender would prove to be a ready-made replacement for some of Ole Gunnar Solskjaer's back-up central defender and make for an ideal long-term partner alongside Harry Maguire.
However, Man United's purchase of Varane would work as a double whammy to Liverpool's ambitions for next season. Not only would the French defender plug a notable hole in United's team, but the money used to sign him would almost certainly then allow Madrid to sign Mbappe.
It remains to be seen whether Mbappe even has any desire to leave PSG, but with a few months to go until the summer window we can already see the chess board before us and how the pieces may move into place. And how Man United could quite easily sabotage one of Liverpool's main goals ahead of next season.