Why Manchester City signing Lionel Messi wouldn't make much sense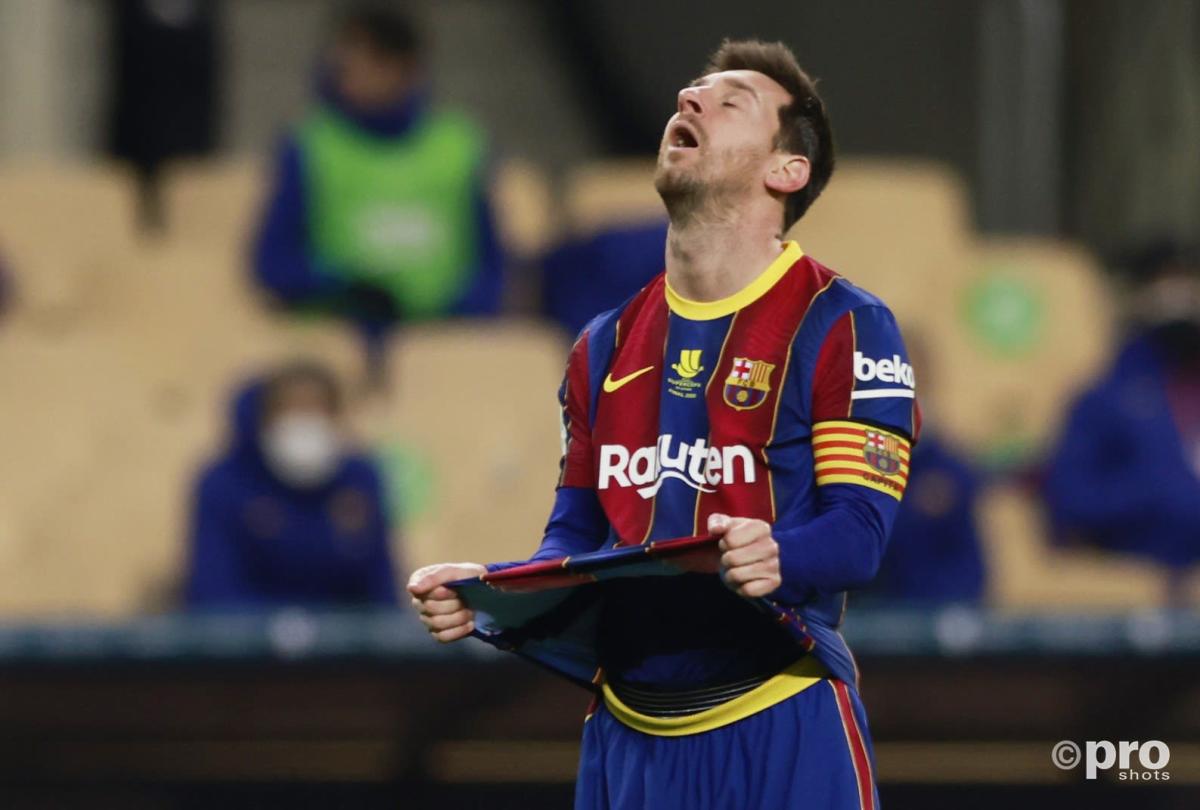 Lionel Messi's protracted and expected exit from Barcelona has taken another twist. Manchester City, the side Messi was heavily linked with over the summer, have claimed no approach has been made for the Argentine forward.
The Cityzens have told Sky Sports News that no offers have been made for the South American, either in the summer or since, and that there are no talks ongoing between the two clubs.
Despite Messi entering the final few months of his current contract and any sort of extension appearing extremely unlikely, a move to the Etihad Stadium doesn't seem to be on the cards for Barca's record goalscorer. Many City fans will understandably be extremely disappointed to hear this latest development, but perhaps they shouldn't be.
Pep Guardiola's charges are sitting 10 points clear at the top of the Premier League table, are in the League Cup final, face Everton in the quarter-finals of the FA Cup, and are the bookies favourite to lift a maiden Champions League crown. Not a bad campaign so far for a side whose early-season struggles had many writing them off just a few weeks in.
It's impossible to make an argument for why any team wouldn't want to add arguably the greatest player that's ever lived to their ranks, but whether they actually need to is a different matter entirely.
Many clubs have chased instant, immediate success at the cost of their future endeavours. Milan and Inter have only just returned to Italy's top table following a decade-long absence enforced in part by the short-sighted nature of the hierarchy's transfer investment.
Chasing today's success and prestige can come at the cost of tomorrow's prosperity, and that is what City must try and avoid.
Beyond the obvious financial difficulties, though, if the 2019 Premier League champions do make a move for Messi they will have to consider the impact his arrival would have on their present playing squad. The Barca man's presence would surely force one, if not two, current first-team members out of the exit door, and disrupting arguably the best team in the world right now is a risk, no matter who the replacement is.
Another potential issue this transfer could cause is with City's main man, Kevin De Bruyne. The 29-year-old prefers to take up residency in the half-space on the right-hand side of the pitch, similar to Messi, appears to thrive off being the central figure, just like Messi, and is currently locked in contract negotiations to extend his stay on English shores.
The new five-year deal on the table for the Belgium international is reportedly worth £300,000 per week. Messi's deal with the Catalan giants dwarfs that figure in comparison. If Premier League sides can take anything from the Mesut Ozil saga, it's that putting all of your eggs in one basket and prioritising an individual over the team is very rarely a smart idea.
However, the biggest possible impact Messi's arrival could create is on the young stars in City's youth academy. The Cityzens have already seen the likes of Jadon Sancho and Brahim Diaz depart the club in search of first-team minutes elsewhere, and highly-rated defender Eric Garcia is expected to follow suit in the coming months.
If Messi was to block the pathway of a future Sancho then it could be hard to qualify his time at the Etihad Stadium as a success. Only after firing Guardiola's men to an unprecedented trophy haul over a prolonged period could the sacrifice claim to be justified. Something which could happen, but remains unlikely given Messi's age and the competitive nature of the Premier League and Champions League.
So sure, signing Messi from Barcelona this summer could secure City a first European title that they so desperately crave and perhaps affirm their status as a legitimate football heavyweight, but at what cost?