Who is football's most valuable player? Rashford beats Haaland to top spot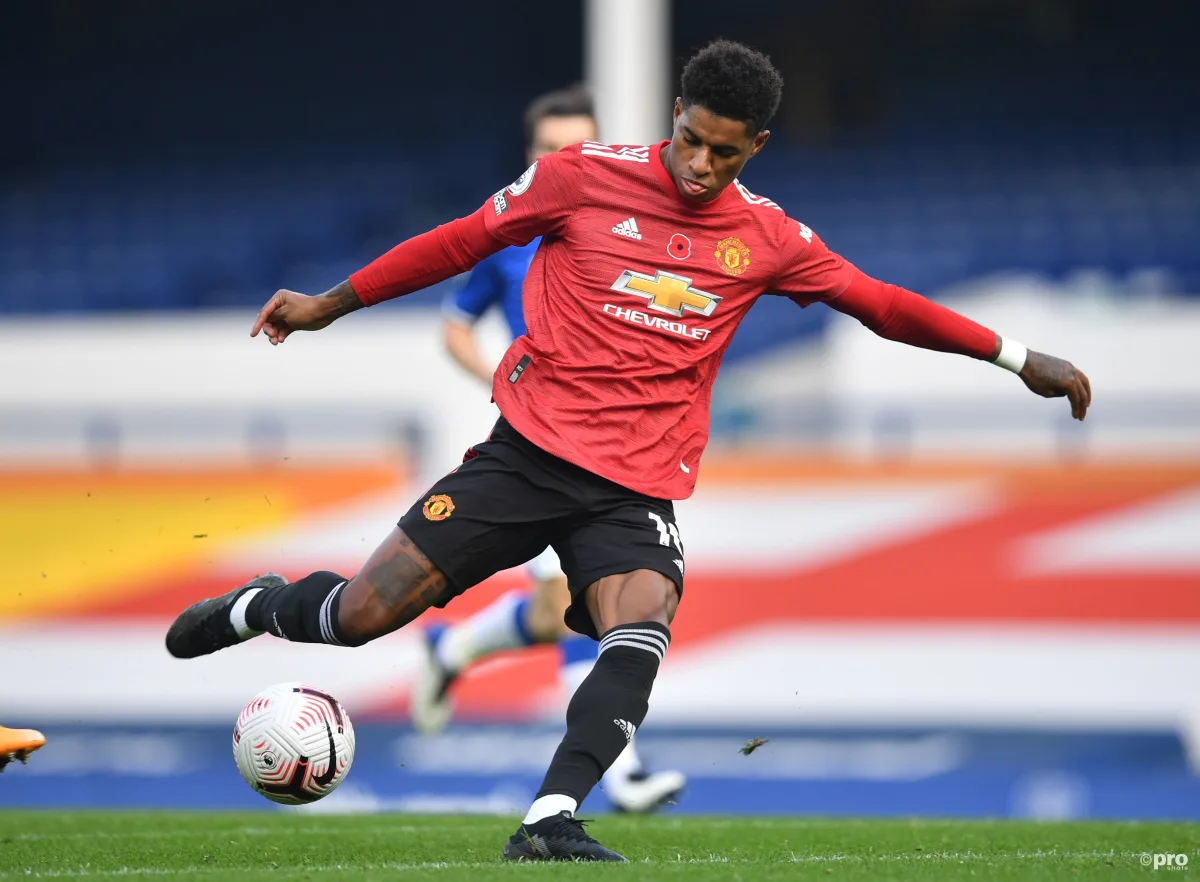 Manchester United striker Marcus Rashford is the game's most valuable player, according to the CIES Football Observatory.
In a list released twice a year, the young England striker is calculated to be worth €165.6 million – taking him ahead of previous leader Kylian Mbappe of Paris Saint-Germain.
Factors in Rashford's favour, which carry him above some of his peers, include his young age, a significant period of time left on his contract and the economic strength of Manchester United.
Despite his extravagant value, he has indicated that he is unlikely to leave the club.
Rashford has beaten Dortmund striker Erling Haaland into second place, with the 20-year-old Norway forward considered to be worth €152m.
Football's most valuable players:
| PLAYER | CLUB | ESTIMATED VALUE (€m) |
| --- | --- | --- |
| Marcus Rashford | Manchester United | 165.6 |
| Erling Haaland | Borussia Dortmund | 152 |
| Trent Alexander-Arnold | Liverpool | 151.6 |
| Bruno Fernandes | Manchester United | 151.1 |
| Kylian Mbappe | Paris Saint-Germain | 149.4 |
| Jadon Sancho | Borussia Dortmund | 148.3 |
| Joao Felix | Borussia Dortmund | 141.5 |
| Alphonso Davies | Bayern Munich | 139.2 |
| Raheem Sterling | Manchester City | 136.9 |
| Kai Havertz | Chelsea | 136 |
Estimated figures from
CIES Football Observatory
His Old Trafford team-mate Bruno Fernandes, meanwhile, is fourth on the list, with a value of €151.1m.
Meanwhile, Liverpool star Trent Alexander-Arnold is the most valuable of the Premier League champions' squad, coming in at €151.6m – just above the Portugal international.
Mbappe, who led this standing when it was previously released, finds himself down in fifth. The World Cup winner has only 18 months to run on his current deal, which has eaten into his transfer value.
Beyond Manchester United, Borussia Dortmund are the only other club with two players mentioned in the Top 10, with Jadon Sancho coming in at €148.3m.
Continuing the trend of bright young players dominating the standings, Joao Felix of Atletico Madrid and Alphonso Davies of Bayern Munich occupy seventh and eighth, while Chelsea's Kai Havertz sneaks into the Top 10, despite a disappointing start in England after a high-profile move from Bayer Leverkusen.
Completing the ranking, meanwhile, is Manchester City's Raheem Sterling. Along with Fernandes, he is one of only two players born before the France 98 World Cup to make the grade.
READ MORE:
Meanwhile, the two outstanding players of the generation find themselves well down the list.
Barcelona;s Lionel Messi is only valued at €54m, while Juventus' Cristiano Ronaldo is given a €47m valuation. They come in at 97th and 141st respectively.
This, of course, is not a reflection of their talents, which are still among the brightest in the world, but rather their advancing years and short periods left on their contracts.