Rashford pledges future to Man Utd: I can't see myself wearing another shirt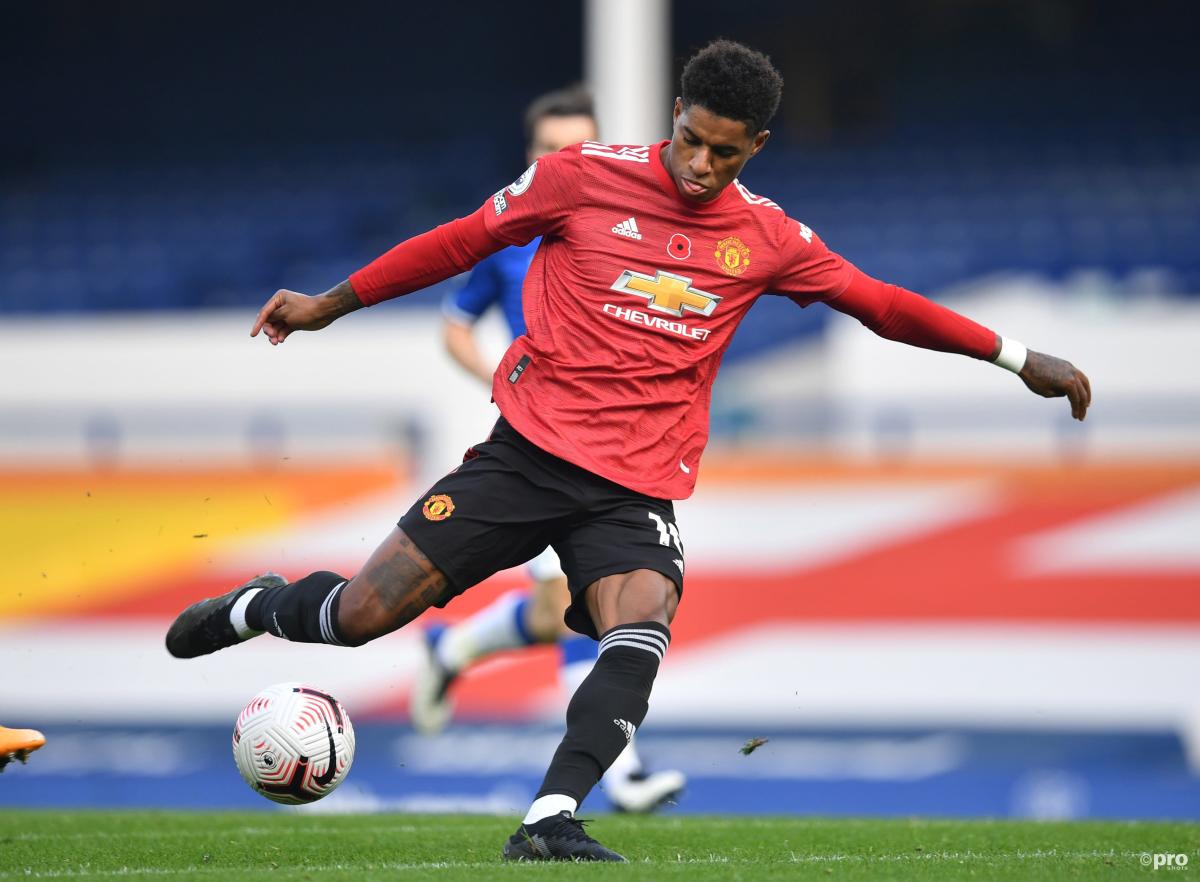 Marcus Rashford says it "wouldn't sit right" with him pulling on the jersey of another team, as he pledges his long-term future to Man Utd.
The young Englishman featured through the youth ranks at Old Trafford before eventually being given a debut by Louis van Gaal as a late replacement for the injured Anthony Martial in a Europa League fixture against Midtjylland in February of 2016.
Since then, he has been a permanent fixture in the Man Utd squad, developing into one of their most important players and one of the most exciting players in the league on his day.
A United fan, Rashford credits the club with giving him the platform to succeed as a footballer, and also to pursue his philanthropy off the pitch, which saw him awarded with an MBE by the Queen.
"For me, I never look beyond Manchester United," he said.
"As a kid I've never looked beyond Manchester United in my mind, it wouldn't sit right for me to be pulling on another shirt. I just want to do the best I can for the club whilst I'm here, so hopefully, I'm here for the long term."
Rashford's charity work has transcended the world of football this year, as he took on the government to campaign for free school means to be extended over the holiday period during the coronavirus pandemic.
He has never shied away from speaking about his upbringing, and is forever grateful that Man Utd went out of their way to involve him in their youth academy when he was a boy.
"All the good things that have happened this year it's come from Manchester United giving me the opportunity as a kid," he continued.
"I don't just remember the last year or the last five years, I'm talking about the times when nobody in my family drove and I had to get to training, and United had people to come and take me to the training ground and take me back home.
Marcus Rashford: Snapshot
"When I was six, seven, eight years old, I'm talking about the times when they put me into accommodation when my mum was struggling at home, when I was 11 years old and I was up there until I was 16, 17, so it's a lot deeper than what people see sometimes.
"I think people only see some of the stuff that's been happening since I've been in the first team, but the bond that I have with United is much greater than just these last five years, and it will forever be greater than my actual career.
"They're the reason that I've become a footballer, they've given me an opportunity to express myself and find out that I had talent in football."
Man Utd have been struggling under Ole Gunnar Solskjaer this season, as this week they were knocked out of the Champions League at the Group Stage after a 3-2 loss away against RB Leipig.
In the Premier League, they are currently down in sixth.