Solskjaer names three signings to transform Man Utd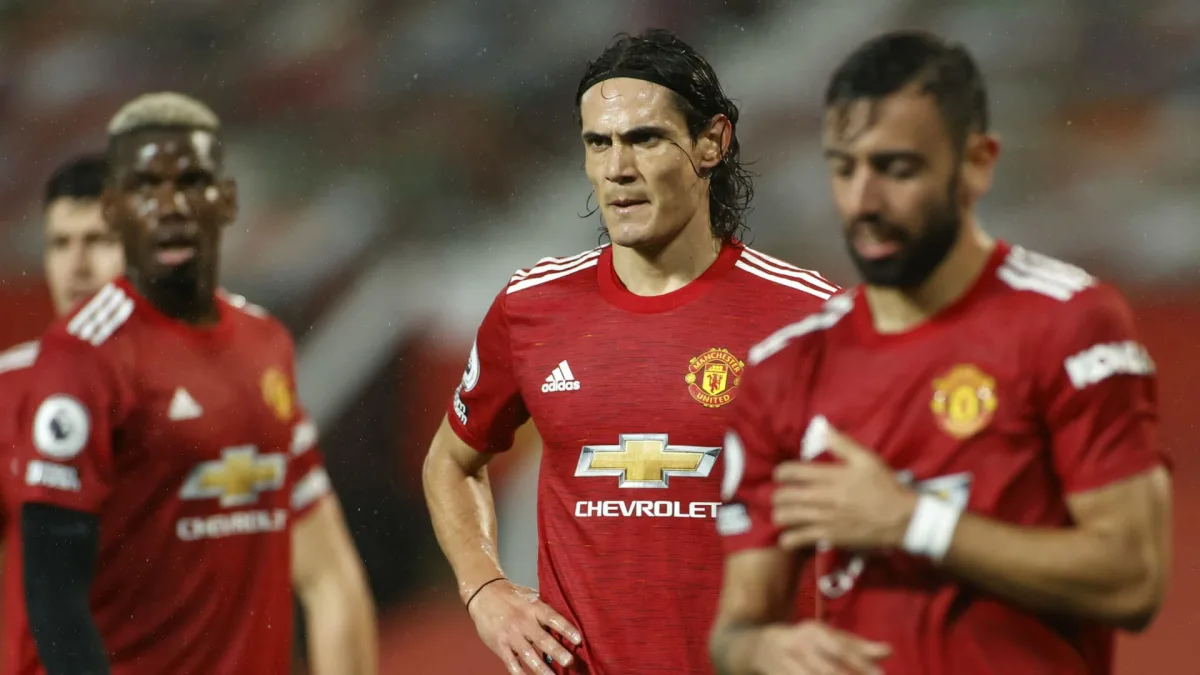 Manchester United manager Ole Gunnar Solskjaer has singled out the three high-profile signings who have been pivotal in creating a winning mentality at the club.
The Red Devils are in an excellent run of form, with their 13-game unbeaten league run taking them to the top of the Premier League.
Solskjaer believes that the Man Utd dressing room now contains strong characters which is translating into success on the pitch.
The Norwegian has singled out club record signing Paul Pogba – as well as 2020 arrivals Bruno Fernandes and Edinson Cavani – for bringing about this shift in mentality.
"I think that runs through the squad and that's part of my thinking when you bring players in," Solskjaer said ahead of Sunday's FA Cup clash with Liverpool.
"You don't just bring big talents in, you research their character as much as you can to have the right types.
"Because there are always players who think 'there's a game next week and I'll still get my wages'. That's the mentality we had to get away from.
"I wanted players to come here to push the boundaries, the levels and drive it on from the inside. It can't come just from the outside. With players like Bruno, Edinson and Paul Pogba, I feel I have a dressing room that is driven to success. That makes my job easier – 100 per cent.
"When you talk the talk, you have to walk the walk. We had players here when I played – Roy Keane, Gary Neville, Ryan Giggs – they drove it on.
"When they spoke you knew you had no leg to stand on to ­argue, because you knew that they did it every single day.
"That's what we need from our players. Many of us in the game have been in dressing rooms where people talk – but you think what are you ­talking about?
"They talk the talk, but don't really walk the walk. But the players we're talking about – Pogba and Cavani and Bruno – they've been there, they know what it takes and they ­demand it off their team-mates."
Cavani and Pogba both scored in Man Utd's comeback win over Fulham this week, while Bruno Fernandes has been possibly the best player in the Premier League over the last 12 months.