Paul Pogba: Do Man Utd want to spark a bidding war for revived star?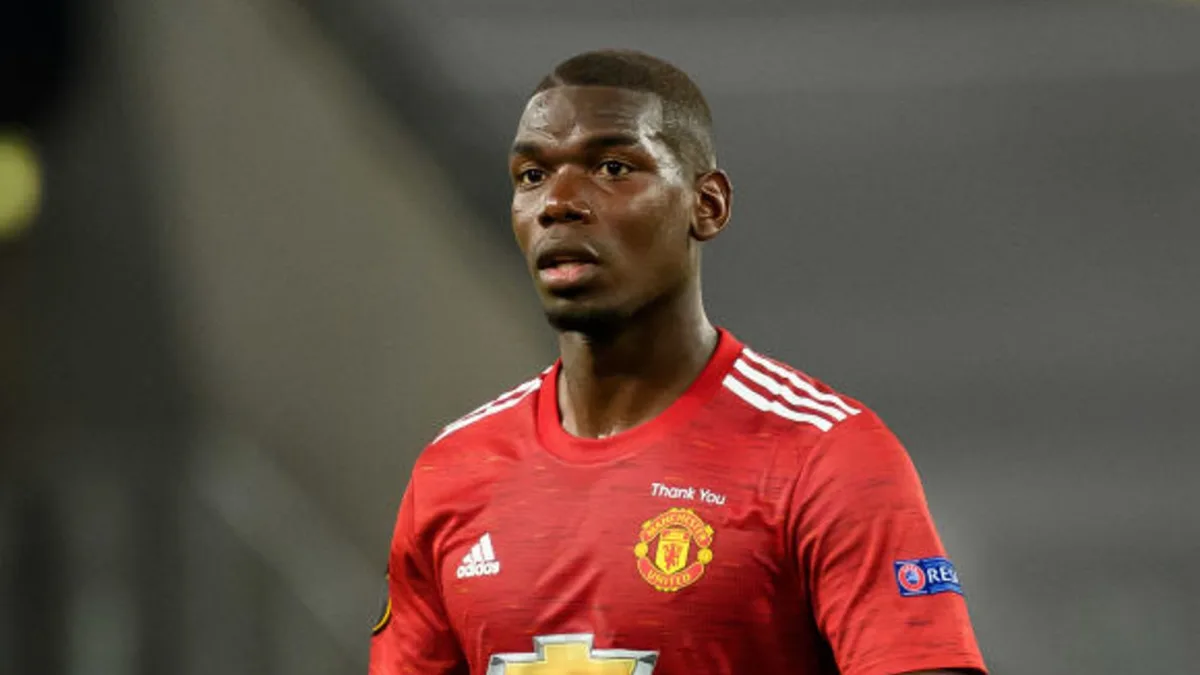 The Paul Pogba transfer saga has taken another interesting turn as we enter January.
As the midfielder continues to improve and help Manchester United into an unlikely title challenge, the club have reportedly made a big decision on his future.
United have accepted they will not be able to persuade Pogba to sign an extension to his contract, which expires in 2022.
That means they have decided to sell him in the summer, according to a report in The Mirror.
Doing so would allow them to recoup as much of the €105 million they spent on Pogba in 2016 as possible.
READ MORE: Who could sign Paul Pogba from Man Utd?
There appears to be strong interest too, with his former club Juventus, Paris Saint-Germain and Real Madrid all reportedly keen.
Pogba: Summer 2021 timeline would make sense
United manager Ole Gunnar Solskjaer has consistently praised Pogba's dedication and attitude to training and matches.
He also said he had discussed with Pogba the comments of Mino Raiola, who declared that the France midfielder's time at Old Trafford was over.
Solskjaer insisted the contents of those discussions would remain private and that he prefers to speak to his players directly rather than talk through agents.
Raiola initially caused a storm with his remarks, though later backtracked somewhat by saying he would not look to force a move in January.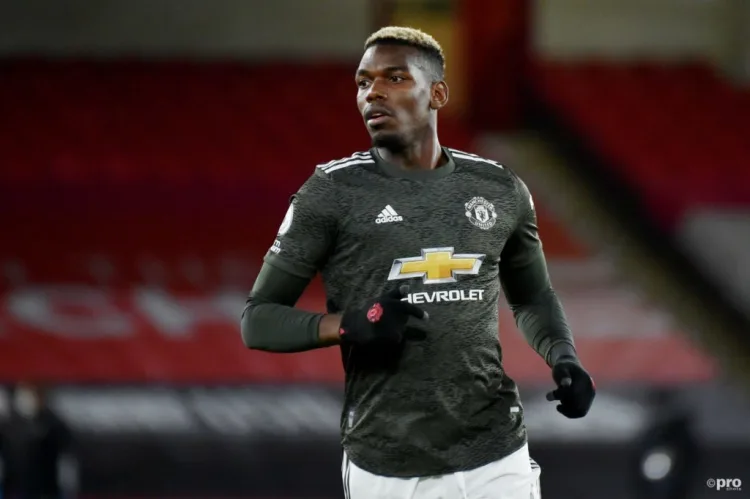 It is not beyond the realms of possibility that Solskjaer told Pogba to get his head down and produce for United this season before promising to grant him the move he appears to desire in the summer.
READ MORE: Solskjaer warns Pogba that no one is bigger than Man Utd
That was a successful tactic deployed by Sir Alex Ferguson to get an extra year of stellar play out of Cristiano Ronaldo before he ultimately got his dream move to Real Madrid in 2009.
While United recently extended Pogba's contract until 2022, that was an automatic one-year extension they had the option to trigger, so the player and Raiola had no choice in the matter.
If they insist on keeping Pogba beyond the summer of 2021, the balance of power would switch to the player and his agent.
So the end of the current season would be a logical time to cash in.
Could Man Utd spark a bidding war?
The report says United are eager to recoup as much of the cash they splashed out on Pogba as they can.
That may help them to strengthen other areas of the squad which are more of an urgent priority than central midfield.
It could help United to pursue one, or both, of their long-term targets currently playing for Borussia Dortmund – Jadon Sancho and Erling Haaland.
Another mooted target – Aston Villa playmaker Jack Grealish – would not come cheap either.
Central defence is also an area United are expected to address in the transfer market.
Midfield, meanwhile, is a position of strength for United.
Bruno Fernandes has emerged as their star, with Fred, Scott McTominay and Nemanja Matic all among Solskjaer's regulars.
Summer signing Donny van de Beek has only started two Premier League games since his £40 million move from Ajax and could be afforded more opportunities in a post-Pogba team.
Pogba's suitors
In theory, World Cup winner Pogba, who is near his peak at 27, should be able to command a high fee.
But the other side of the debate is whether any of the clubs pursuing him could afford his massive price-tag and wage packet.
PSG are a team with deep pockets and Pogba has never played in his native France before.
FootballTransfers' Robin Bairner highlighted Pogba could help with their lack of dynamism in their midfield, adding that, as a Parisian, he would provide symbolic value to the side – a status the player could thrive with.
However, a stumbling block could be PSG's current contract negotiations with star forwards Neymar and Kylian Mbappe, who can both command huge portions of the club's wage bill.
And, of course, having just appointed new head coach Mauricio Pochettino, there is an even bigger prize than Pogba available on the summer transfer market: Lionel Messi.
READ MORE: PSG tell club stores to be braced for Messi signing announcement
PSG and Manchester City are the two sides leading the chase to land the Barcelona superstar, who while available on a free, would come with a huge salary.
Madrid may be Pogba's dream destination, though their finances are not in a perfect state due to a combination of the Covid-19 crisis and their redevelopment of the Bernabeu.
The Spanish champions may also go all out in pursuit of Mbappe as part of the dominos that fall if Messi moves to Paris.
There are also financial constraints at Juve, who need to sell before they can buy. Pogba is their number one target for 2021 but they are unable to afford the £60-70m that Man Utd are expected to demand without selling or using a player in part-exchange.
READ MORE: Ronaldo-Pogba swap is so crazy it could work
Those factors mean a longer-term United stay cannot yet be definitively ruled out.
Pogba form picking up at the perfect time
If United's aim is to get one great season out of Pogba and then sell while his stock is high, his form is improving at an ideal time.
That was certainly not the case after his miserable start to the 2020/21 campaign.
Pogba and Solskjaer both cited his recovery from a long-term injury and a bout of coronavirus as key to those struggles.
A man-of-the-match performance against West Ham at the start of December, where Pogba scored a spectacular goal, kickstarted his revival in form.
READ MORE: Pogba says MOTM display was why he came back to Man Utd
He won Fernandes' match-winning penalty in the 2-1 win against Aston Villa on New Year's Day and had a hand in Anthony Martial's opener.
Pogba also earned praise for his role in wins over Sheffield United, Everton and Wolves.
Based on the comments from Pogba, Raiola and Solskjaer, a January move can be all but ruled out.
But the latest report highlights how this saga is not going to go away, with the summer beckoning as a decisive point.
If Pogba continues to shine for United and perhaps leads them to silverware between now and then, the situation looks better for all parties.
Solskjaer hopes getting United back to regular trophy-winning form can persuade his star players to stay.
Though should Pogba still want to leave, in that situation he would depart in the summer with much more goodwill and having brought in a significant transfer fee.