Solskjaer warns Pogba: No one is bigger than Man Utd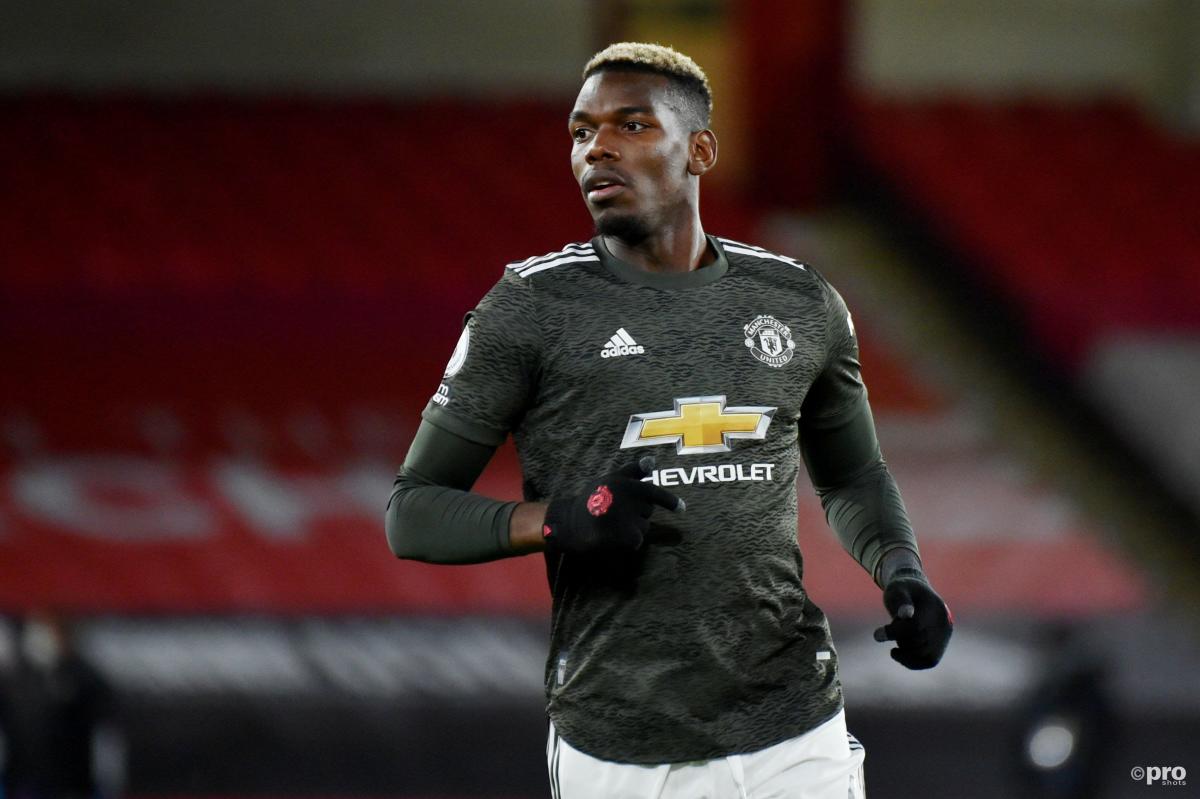 Paul Pogba has been warned by Manchester United manager Ole Gunnar Solskjaer that no one is bigger than the club.
The World Cup winner has had a turnaround in form over recent weeks, scoring a sublime goal against West Ham and impressing in the comeback win over Sheffield United.
But that has come amid another transfer saga that developed after comments from his agent Mino Raiola, who declared the midfielder's time at Old Trafford was coming to an end.
Pogba, who Solskjaer says has "United DNA", publicly stated his commitment to United after the Manchester derby this month.
READ MORE:
Solskjaer has been full of praise for Pogba's improved performances and attitude in training but insisted the 27-year-old knows where he would draw the line.
"I would just not stand for anyone thinking that he is bigger than Manchester United," said the United boss.
"No one is. Absolutely no one – and Paul knows this. It is not only for Paul. It is for all of us.
"Paul was here as a kid in the Under-18s. We signed him early on and he comes with the Manchester United DNA in him.
"He knows what we are about. United is about being in a team and Paul has always been an ambitious boy who loves playing football.
"He trains well, he never refuses to train or play, he has a good attitude.
"Of course, Paul wants to do as well as he can when he is in the team, however many minutes he is getting on the pitch."
United triggered an automatic extension in Pogba's contract this year, meaning he is contracted to the club until 2022 despite constant speculation linking him to a return to Juventus or a switch to Real Madrid.
Raiola backtracked slightly on his initial comments, saying he would push for a transfer in the summer rather than January.
Solskjaer: I speak to Pogba, not his agent
United face rivals Leeds on Sunday with Solskjaer celebrating two years in charge of the club.
Amid criticism of Raiola from the likes of former United captain Gary Neville, the Norwegian insisted he prefers to talk directly with his players.
"I leave negotiations with agents to the club," said Solskjaer.
"In fact, I rarely speak to agents, I speak to the players – and that is the biggest thing for me.
"I need to see them eye to eye and I think it is important, the relationship between player and manager.
"I want players who can handle life as well. You can't just go through agents."