What is the Golden Boy award? Shortlist, rules and past winners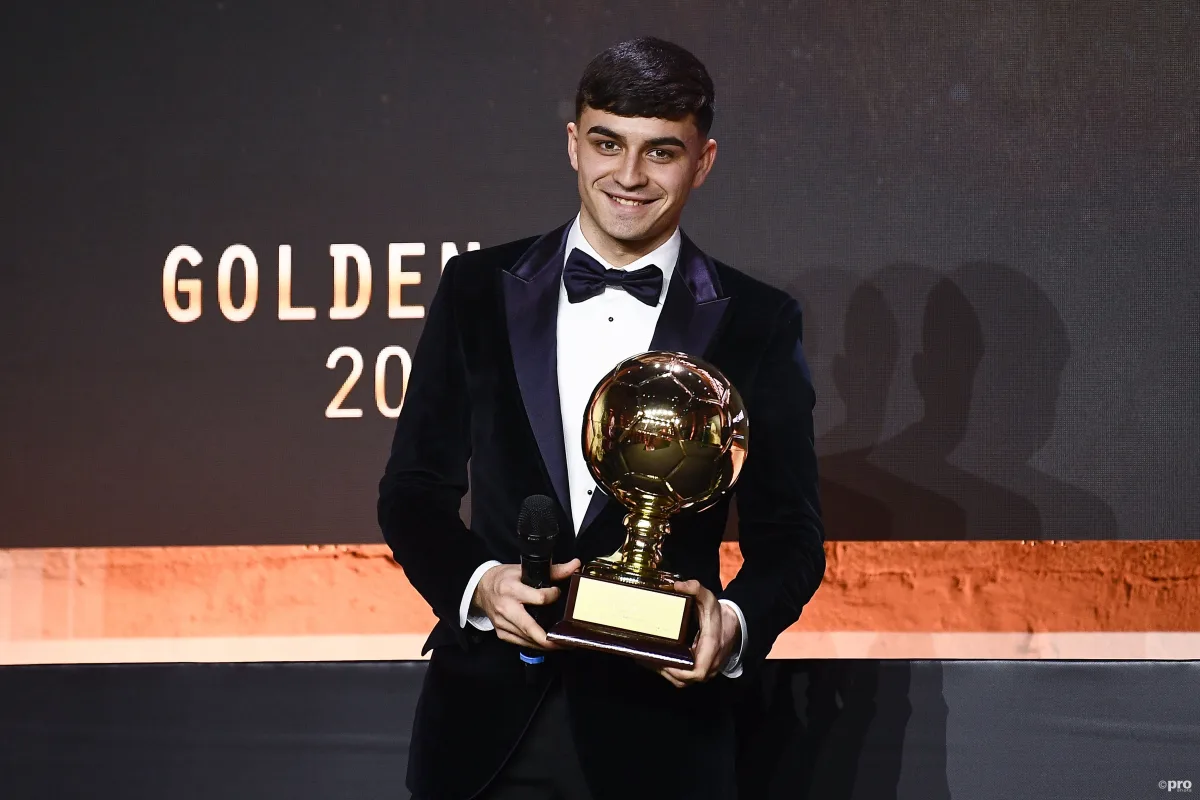 The Golden Boy award is given by sports journalists to the best young footballer in Europe over a calendar year.
There have been many recipients of the prestigious prize who have gone on to have superstar careers, so it is an accolade that is held in high regard.
What is the Golden Boy award?
The prize was established by Italian sports newspaper Tuttosport in 2003, with Ajax starlet Rafael van der Vaart taking home the inaugural trophy.
The rules are simple. All nominees must be under the age of 21 and play in a European top division, with most past winners coming from the Premier League, Bundesliga, La Liga, Serie A or Ligue 1.
Traditionally, a player can only win the award once, so once Golden Boy status has been achieved, the award ensures attention can move to other young players who deserve to be highlighted.
This stops, for example, a star 17-year-old winning the award three years on the bounce.
The award names the player who the jury believes is the brightest young talent in world football.
How is the Golden Boy award decided and who votes?
The winner of the award is determined by a vote. Each voter will allocate 10 points to the player they deem most impressive, with 7 for second, 5 for third, 3 for fourth and 1 for fifth.
Voters will be sports journalists from a host of Europe's most well-respected newspapers, including Bild (Germany), l'Equipe (France) and Marca (Spain).
When is the Golden Boy trophy awarded?
A shortlist of players is comprised every year with the final list of candidates usually available around October and the award ceremony typically taking place in November.
Golden Boy shortlist for 2022
The shortlist for the 2022 Golden Boy award has now been narrowed down.
The 60 players in alphabetical order are;
Karim-David ADEYEMI, BORUSSIA DORTMUND
Lucien Jefferson AGOUMÉ, INTER
Krjstian ASSLANI, INTER
Alejandro Martínez BALDÉ, BARCELONA
Jude Victor William BELLINGHAM, BORUSSIA DORTMUND
Stipe BIUK, HAJDUK
Brian Ebenezer Adjei BROBBEY, AJAX
Eduardo Celmi CAMAVINGA, REAL MADRID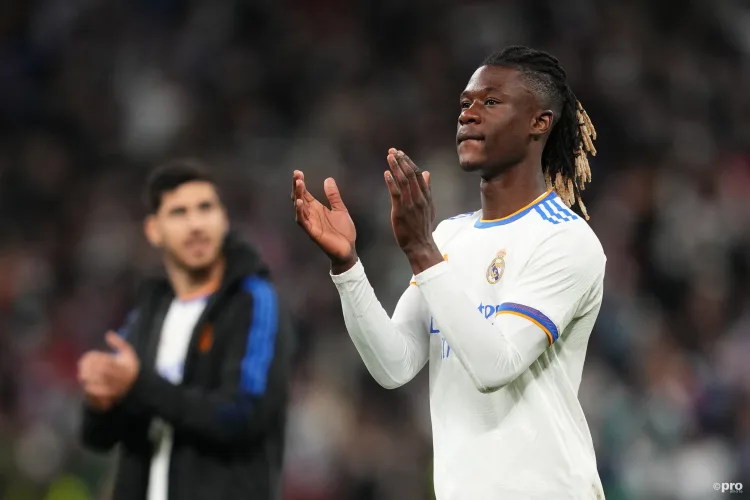 Matteo CANCELLIERI, VERONA
Carney Chibueze CHUKWUEMEKA, CHELSEA
Francisco Fernandes da CONCEIÇÃO, PORTO
Karamoko Kader DEMBÉLÉ, STADE BREST
Amar DEDIC, RB SALZBURG
Manuel Jadon da Silva DIEGO MOREIRA, BENFICA
Hugo EKITIKE, PSG
Anthony David Junior ELANGA, MANCHESTER UNITED
Harvey Daniel James Scott ELLIOTT, LIVERPOOL
Sebastiano ESPOSITO, ANDERLECHT
Leandro Freitas Gouveia FÁBIO CARVALHO, LIVERPOOL
Daniel Soares FÁBIO SILVA, ANDERLECHT
Anssumane Vieira FATI, BARCELONA
Alejandro Ferreira GARNACHO, MANCHESTER UNITED
Pablo Martín Páez Gavira GAVI, BARCELONA
Degnand Wilfried GNONTO, ZURICH
Ryan Jiro GRAVENBERCH, BAYERN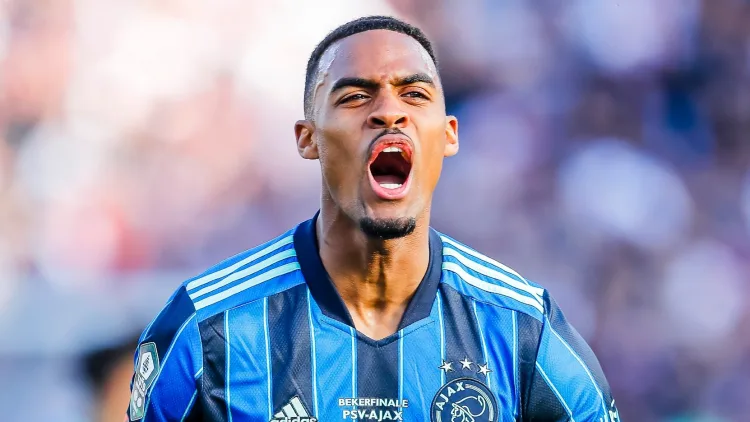 Josko GVARDIOL, RB LEIPZIG
Pereira HENRIQUE ARAÚJO, BENFICA
Aaron Buchanan HICKEY, BOLOGNA
Piero Martín Reyna HINCAPIÉ, BAYER LEVERKUSEN
Adam HLOZEK, BAYER LEVERKUSEN
Ki-Jana Delano HOEVER, WOLVERHAMPTON WANDERERS
Arnaud Muinga KALIMUENDO, PARIS SG
Ansgar KNAUFF, EINTRACHT FRANKFURT
Castello Junior LUKEBA, OLYMPIQUE LYON
Chukwunonso Tristan MADUEKE, PSV EINDHOVEN
Eliot MATAZO, AS MONACO
Bjorn MEIJER, CLUB BRUGGE
Fabio MIRETTI, JUVENTUS
Youssoufa MOUKOKO, BORUSSIA DORTMUND
Yunus Dimoara MUSAH, VALENCIA
Jamal MUSIALA, BAYERN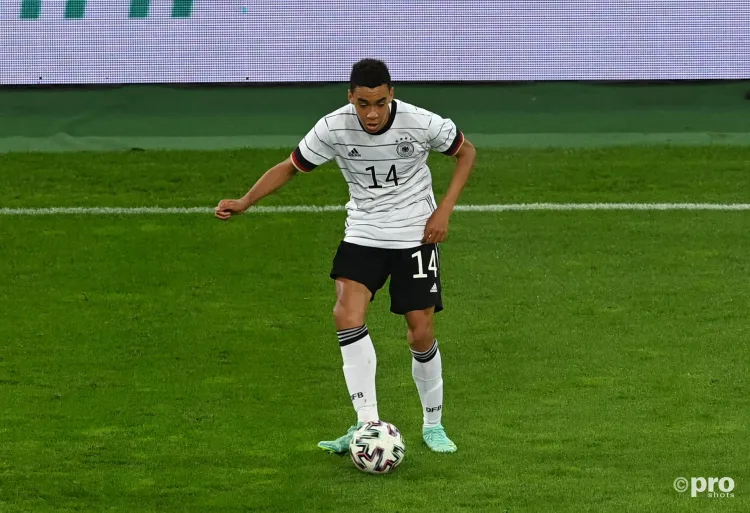 Nicolás Iglesias NICO GONZÁLEZ, BARCELONA
Nicholas Arthuer NICO WILLIAMS, ATHLETIC BILBAO
Alexandre Tavares NUNO MENDES, PARIS SAINT-GERMAIN
Guilherme Gonçalves PAULO BERNARDO, BENFICA
Pedro González López PEDRI, BARCELONA
Yéremi Jesús Santos PINO, VILLARREAL
Jesus Carvalho REINIER, REAL MADRID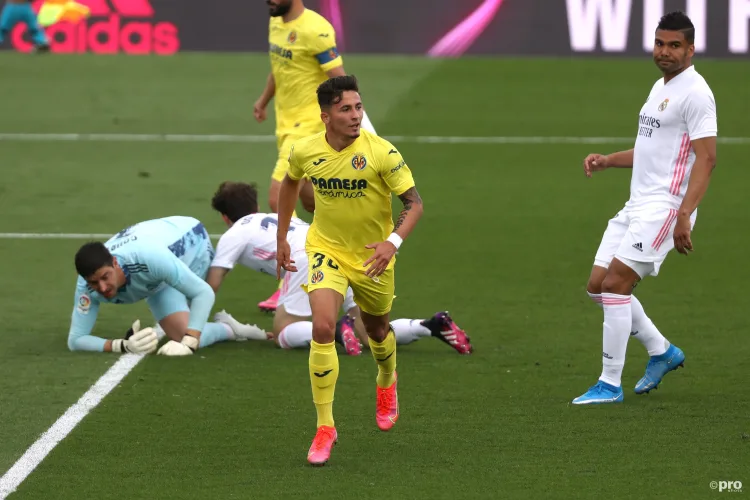 Giovanni Alejandro REYNA, BORUSSIA DORTMUND
Pape Matar SARR, TOTTENHAM HOTSPUR
Giorgio SCALVINI, ATALANTA
Benjamin SESKO, RED BULL SALZBURG
Matías Malvano SOULÉ, JUVENTUS
Mathys TEL, BAYERN
Jan Uwe THIELMANN, COLOGNE
Barreiros de Melo TIAGO TOMÁS, STUTTGART
Malik Leon TILLMAN, BAYERN
Iyenoma Destiny UDOGIE, UDINESE
Mattia VITI, NICE
Kenan YILDIZ, JUVENTUS
Nicola ZALEWSKI, ROMA
This 60-man list will then be cut to 40 before a final shortlist of 20 is released.
Who won the Golden Boy award in 2021?
Barcelona midfielder Pedri picked up the Golden Boy award for 2021, dominating the voting.
"Of the forty journalists whose vote represented the most illustrious newspapers of our continent, 24 placed him in first place of their preferences, another nine in second position and three in third," Xavier Jacobelli, CEO of Tuttosport, which organises the award, revealed.
Golden Boy award: Past winners
Lionel Messi, Wayne Rooney and Sergio Aguero are some of the players who won the award as youngsters and went on to become global stars.
There are some other impressive names among the past victors. Some other winners, though, did not go on to achieve their full potential.
That makes looking back through Golden Boy history an intriguing topic, with a real mix of names and outcomes proving that bursting onto the scene at a young age is not always a guarantee of long-term success.
| | | |
| --- | --- | --- |
| Year | Name | Country |
| 2003 | Rafael van der Vaart | Netherlands |
| 2004 | Wayne Rooney | England |
| 2005 | Lionel Messi | Argentina |
| 2006 | Cesc Fabregas | Spain |
| 2007 | Sergio Aguero | Argentina |
| 2008 | Anderson | Brazil |
| 2009 | Alexandre Pato | Brazil |
| 2010 | Mario Balotelli | Italy |
| 2011 | Mario Gotze | Germany |
| 2012 | Isco | Spain |
| 2013 | Paul Pogba | France |
| 2014 | Raheem Sterling | England |
| 2015 | Anthony Martial | France |
| 2016 | Renato Sanches | Portugal |
| 2017 | Kylian Mbappe | France |
| 2018 | Matthijs de Ligt | Netherlands |
| 2019 | Joao Felix | Portugal |
| 2020 | Erling Haaland | Norway |
As with most awards, the forward players tend to take centre stage, with 10 of the previous 19 winners being attacking stars.
Matthijs de Ligt became the first defender to win in 2018 after a series of stellar performances in Ajax's fairytale Champions League run and seven midfielders have also come out on top.
A goalkeeper has never finished in first place.
France have produced the most winners (three) - Kylian Mbappe, Paul Pogba and Anthony Martial - along with Spain, with Pedri joining Cesc Fabregas and Isco as winners.
There has never been a winner from Belgium despite their recent golden generation.
Manchester United are the club who have had the most winners. Three players have triumphed for the Red Devils: Wayne Rooney (2004), Anderson (2008) and Martial (2015). They have a fourth Golden Boy in Pogba, but he was with Juventus when he triumphed in 2013.
Fascinatingly, Cristiano Ronaldo was never named as European football's Golden Boy.