Has Salah overtaken Drogba as the Premier League's greatest African?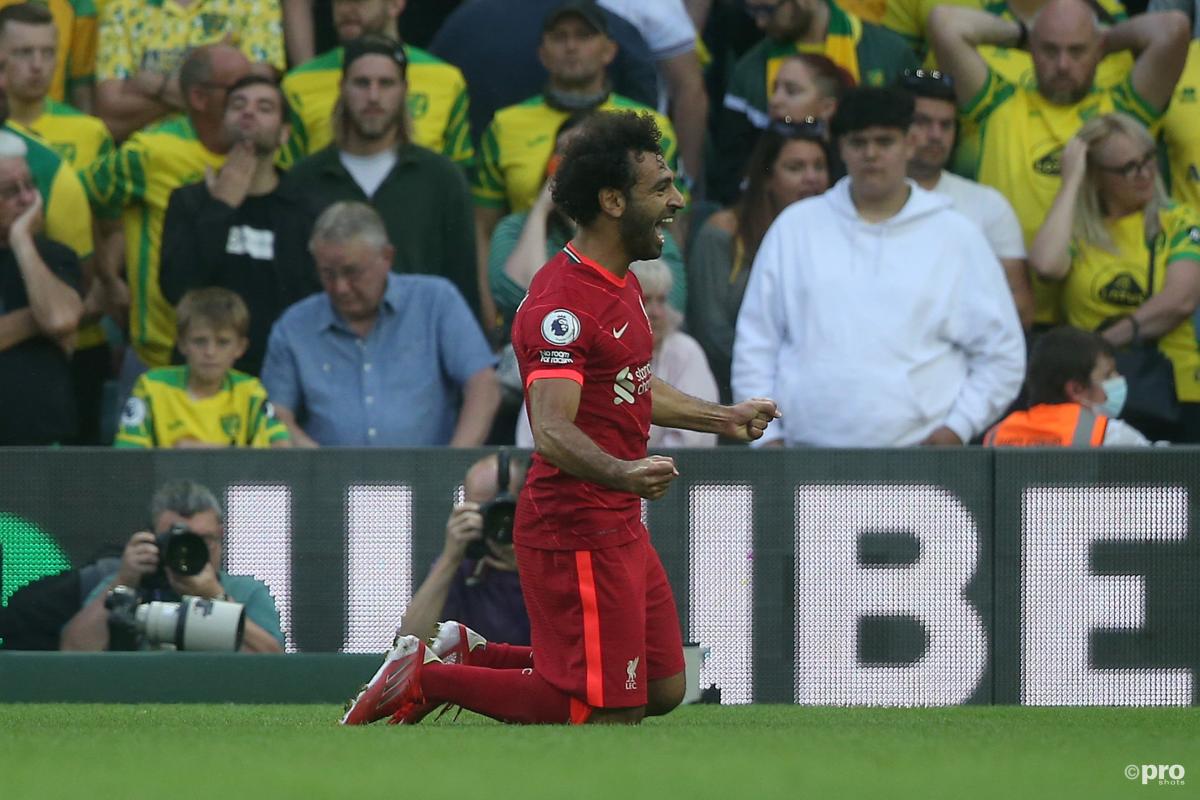 Chelsea legend Didier Drogba has admitted he "want[s] to cry" because if Liverpool's Mohamed Salah "continues, he's going to destroy all my records!"
Drogba was the high-scoring African in Premier League history, with 104 strikes, until Salah broke that record in Liverpool's recent demolition of Manchester United.
The former Ivory Coast international does still hold the record for the African player with the most assists in Premier League history (54) and the most goals in Champions League history (44).
But, Salah is closing in on both of them, especially the Champions League one.
Drogba laughed on Mehwar TV about Salah, and said: "If he continues he's going to destroy all my records! I want to cry!"
The former striker played with Salah for a brief period at Chelsea, and revealed that talent wasn't an issue with the Egyptian back then. "What I've seen during training, and all his team-mates will tell you, the quality was there.
"He just needed time on the pitch to show his talent and his quality.
"When you look at the squad we had at the time, it was not easy to play, but what really got me attached to Mo is that he's really nice, he's really polite, even when he was not playing.
"He was sad not to contribute, but he was always good. When you have this kind of intelligence it's just a matter of time before you blow up.
"I remember we spoke a few times when he was at Roma and he was scoring goals and then he had a moment when he was not scoring and he asked me how to deal with this kind of situation.
"I shared with him a lot of examples and experience and how it happened to me and all the strikers."
It now seems almost inevitable that Salah will score every game, and those goals against Man Utd made it 10 consecutive games in which the Egyptian had scored in.
Now the Premier League's record African goal-scorer, the debate between Salah and Drogba, and who is the better English top flight player, has arisen slightly.
Is Salah better than Drogba?
Well, the stats certainly suggest so. Simply put, Salah has scored more goals in less games, and is still playing, so he can add to his tally.
Drogba can't, and he is often criticised for his perceived lack of goals in the English top flight. That argument is shaky at best when you delve a little deeper though.
In regards to his creativity, Drogba was universally underrated. He managed over 12 Premier League assists in a campaign on three separate occasions, even Lampard only managed over 12 in two different campaigns, and the creativity of Drogba is something that often slips under the radar when discussing his various talents.
Injuries certainly played a part as well. Constant niggles impacted his game on a regular basis, and Salah has already had more seasons in which he's started more than 30 Premier League games than Drogba.
Furthermore, he was just a cup final king. With 10 goals in 10 finals, Drogba was always the biggest presence on the biggest stage, and always left a lasting impression.
Salah hasn't quite done that to the same extent, but he also hasn't had the same opportunities in fairness.
However, over a season, Salah has certainly proven his talent. While Drogba doesn't possess the same goal threat, his game is far more varied, and one thing is for sure: they would've been excellent together in their prime.
In Premier League terms only, however, what Salah has done at Liverpool can't be overstated. Ignoring other competitions, and simply zoning in on the league, and Salah has overtaken Drogba as the Premier League's best African, but given the wider context of trophies and all that comes with each player, and he hasn't quite surpassed Drogba's legacy yet; he may never given the pair's differing trophy cabinets.