Bad Transfers: Angel Di Maria to Man Utd, 2014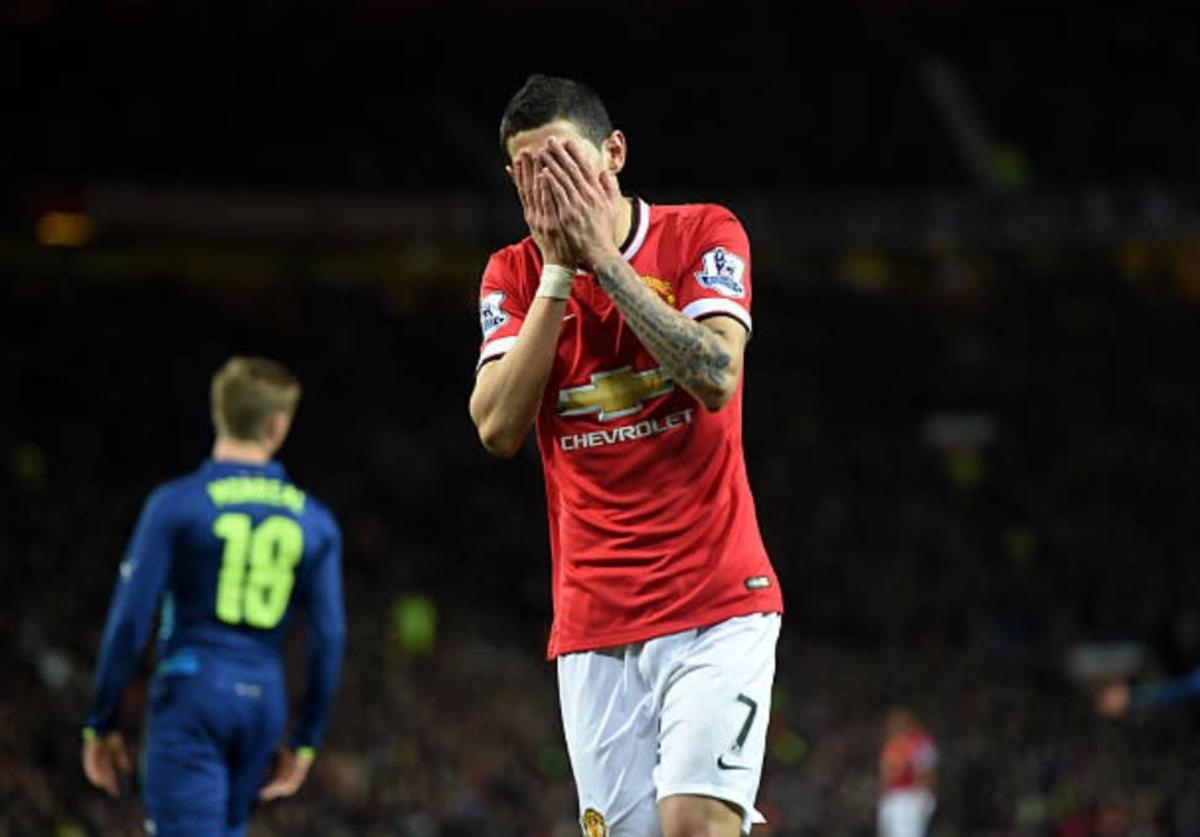 Angel Di Maria's transfer to Manchester United seemed a guaranteed success at the time, but managed to unravel quickly to the point of his departure within a year at the club.
Di Maria joined as a world class player from Real Madrid and has since regained that status at PSG, so what went wrong at Man Utd?
Di Maria at Real Madrid
After three years at Benfica, Di Maria earned a €25m move to Real Madrid. He played a major role in the club's 2011–12 La Liga triumph and was named man of the match in the 2014 UEFA Champions League final win against rivals Atletico. In his time at the Santiago Bernabeu the Argentine fought off competition from the likes of Kaka and Mesut Ozil.
The playmaker often showcased his masterful ability to create chances, registering 62 assists in his 124 La Liga appearances. This impressive return, one in two, caught the eye of Man Utd manager Louis Van Gaal. He saw Di Maria as a perfect fit for his possession-orientated team.
READ MORE:
High Expectations
On 26 August 2014, Di Maria signed a five-year deal with Man Utd for a transfer fee of £67.5m, the highest fee ever paid by a British club at the time. He inherited the famous No. 7 shirt, which was previously worn by club legends George Best, Bryan Robson, Eric Cantona, David Beckham and Cristiano Ronaldo.
The idea of a player who could provide tremendous creativity from the wings was vital. Ashley Young was pre-renaissance at that point, Antonio Valencia had long since dropped off and Nani had been as poor as any other player during the Moyes season.
The level of excitement surrounding Di Maria's arrival was matched on his home debut where he electrified Old Trafford with direct and purposeful running. Here, finally, was another No. 7 worthy of the shirt, the kind of player who would get the crowd on their feet.
Di Maria at Man Utd
Di Maria did make a vital contribution to United getting themselves back into Champions League contention. Thirteen points in 2014/15 came from goals either scored or assisted by Di Maria in draws or wins by a margin of one goal.
He was also United's top assist maker, and created plenty of chances that did not result in goals. Even far from his best, he still made a difference. But, ultimately, he failed to live up to the lofty expectations of the record move.
A significant example of United's habit of not getting the most out of world-class players, Di Maria's first season wasn't as great as many had hoped.
Why didn't Di Maria at Man Utd work out?
A hamstring injury early on proved to be an unfortunate setback after a promising start in which he won the Premier League's Player of the Month award in October.
Also, it had seemed inevitable that Van Gaal would build a team around his mercurial talisman and United would once again be a delight to watch. But that theory lasted until the Red Devils shipped five against Leicester and the Dutch boss decided that perhaps a less gung-ho approach would be needed. Later, a needless suspension for grabbing an official against Arsenal didn't help him either.
But, above all, Di Maria's family was understandably unsettled by an attempted robbery in February 2015.
The star winger was scapegoated for Louis van Gaal's uninspiring debut season and his capture no longer stood as a symbol for the hope of a brighter United future. Instead, it became a very expensive gamble that had gone wrong.
It came as no surprise that Di Maria was sold to PSG in the summer at a loss of £10.8m, at which point he returned to his old self.