Dembele: What would a new Barca contract mean for his future?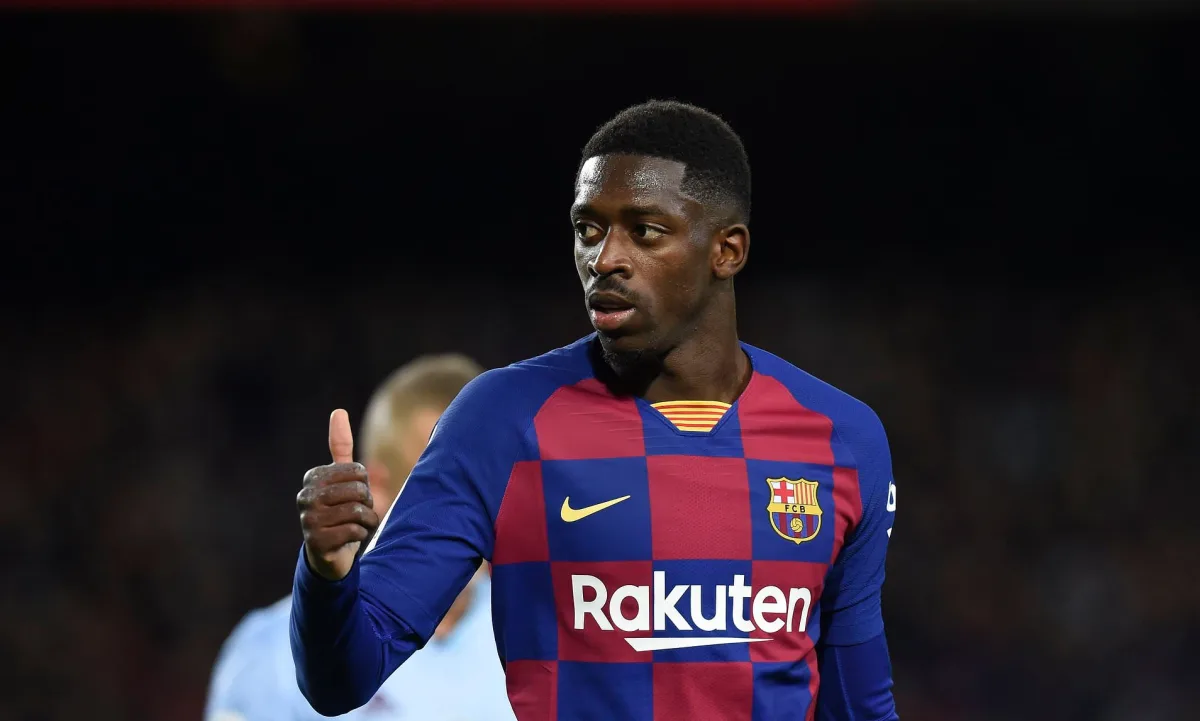 French winger Ousmane Dembele is reportedly in negotiations with Barcelona over a new contract, with his current deal set to expire in 2022.
The player, who was signed for £117 million from Borussia Dortmund in 2017, attracted interest from Manchester United over the summer, who wanted to sign him on loan with an option to buy at the end of the season but Dembele wanted to stay, despite Barcelona's willingness to let him go.
However, following his start to the season, the Blaugrana now want to renew the Frenchman's contract according to a report by ESPN; either to keep him, or to make sure his market value remains high, and not let him walk for free in the summer of 2022.
Having signed the player for such a huge fee, the club simply can't lose him for nothing, and this reason is no doubt playing a role as to why they want to extend his current deal.
Dembele has four goals and two assists so far this campaign, and he has already played more minutes than he managed in the entirety of last year.
Injury problems have plagued Dembele's time at the Camp Nou, but his time at Dortmund highlighted how talented he is, something that Manchester United are certainly aware of.
How a new contract may impact Man United's interest
It's no secret that the Premier League side are big admirers of Dembele, and certainly view him as an alternative to Jadon Sancho in fixing their right wing problem.
However, if the Blaugrana sort out his contract, then the asking price will be much higher, and they may not be able to afford this.
United are still monitoring the situation surrounding Dembele and his contract talks, but may well be put off if he does renew his current deal.
Barcelona would ideally like to recoup as much of the £117m they paid for him as they can, but his injury record and drop off in performance since landing in Spain may mean this is unachievable.
It's fair to say that United will still be interested in bringing Dembele to Old Trafford even if he signs a new deal at Barcelona, but it's far more likely that he'd stay at the Camp Nou.
Could Dembele be a long-term solution for Barca?
If Dembele can remain fit, and get back to the levels of performance he managed in Germany, then the Blaugrana may think twice about trying to offload the forward.
Still just 23, Dembele has time on his side, and with an impressive start to the season under his belt, he looks back in favour.
Alongside the likes of Ansu Fati and Pedri, Dembele could help form a young, exciting trident of attackers who will signal the start of the post-Messi era at Barcelona.
Whilst Barcelona could do with the money that selling Dembele would bring, if they choose to sell him, they could come to regret this; a fit Ousmane Dembele is a dangerous player, and somebody you want on your team.
By renewing his deal, Barcelona would be signalling that they intend to keep the winger, and he could be the long-term solution for who will replace Messi on the right-hand side.