PSG, Everton, Arsenal: Where could Real Madrid midfielder Isco go next?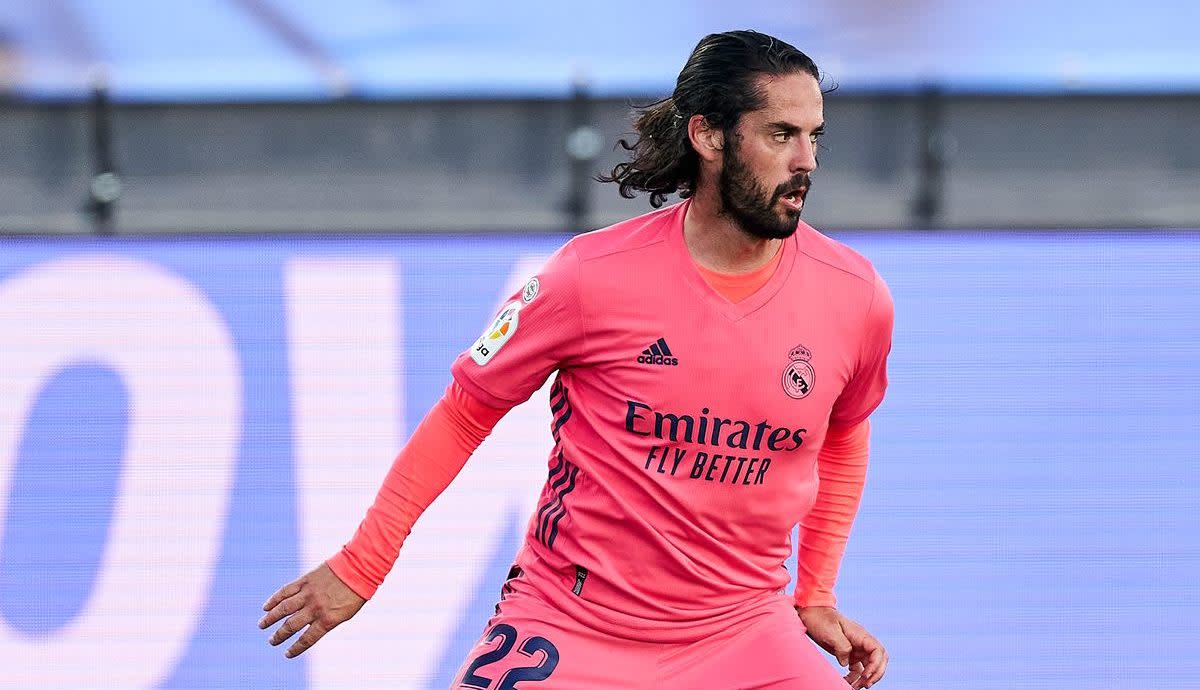 According to a recent report from Spanish daily AS, Real Madrid midfielder Isco has told the club's hierarchy that he wants to leave the club at the end of the season.
Isco, who has been at Los Blancos since 2013 after signing from Malaga, reportedly believes that he will never be considered an automatic starter as long as Zinedine Zidane is coach, and wants to leave.
AS state that due to the Spanish midfielder having a further 18 months left on his contract, Real Madrid are demanding a transfer fee in the region of €60-70m (£55-65m) for the 28-year-old.
This will deter many potential suitors for Isco, who will baulk at Real's demands in this fiscally challenging time. Furthermore, it could also leave Isco in a position where he will have no other choice other than to stay at Real Madrid for another season, and wind down his contract.
Read more:
So where could Isco go?
The hugely-talented Spaniard would have no problem attracting offers (whether Madrid would entertain them or not is a different matter entirely). At 28, Isco should be in the peak of his career. So which club would suit his skillset best?
Everton
Isco has been inevitably linked with a move to Everton due to the connection with Carlo Ancelotti. The Italian coach has already transformed one former Real outcast, in James Rodriguez, could he do it again with Isco?
Both players operate in the same position, so an Everton move for Isco makes little sense on a tactical basis. Furthermore, the English side could ill afford to meet Madrid's hefty asking price for Isco. A move to the Premier League side is highly unlikely.
However, Ancelotti has already made moves to distance himself from such a move by using some colourful language to describe how unlikely it is. Is the old, Italian manager just being coy to the media or is he really entirely uninterested in bringing Isco to Everton?
PSG
In theory, the French behemoths are one of the only sides in Europe that could afford Isco, but do they really need him? The answer is arguably no.
The Parisians are top-heavy at present, and unless Kylian Mbappe departs next summer and there's a tactical reshuffle as a consequence, it's difficult to see where Isco would fit in at PSG. On the flip side, Angel Di Maria is 33, and Isco could be viewed as a replacement for the Argentine.
Considering how often Mbappe is linked with the Spanish giants, it isnt entirely infeasible to imagine Isco being used as a sweatner to bringing the France international south, while the Spaniard heads north.
Milan
The fallen giants have improved immeasurably under Stefano Pioli, and Isco would be a major coup for the Rossoneri.
Isco could also fit tactically into Pioli's 4-2-3-1 system. Hakan Calhanoglu, who plays behind Zlatan Ibrahimovic, is in protracted contract talks with Milan. Should both parties fail to agree on a new extension, the Turkey international could depart San Siro.
Isco could then replace Calhanoglu, but with Milan heavily burdened with debt, there's next-to-zero chance of them meeting Real's valuation of Isco. However on a purely football basis, Isco to Milan would make sense.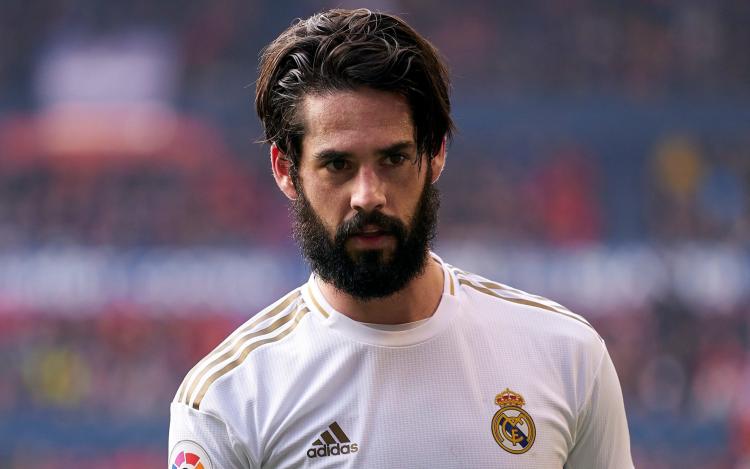 Borussia Dortmund
Dortmund have no shortage of attacking players at present, having signed no less than four attacking players last season. As such, Isco isn't necessarily needed.
However that could all change if and when the club decide to sell Erling Haaland. Real Madrid are thought to be interested in signing the Norwegian striker, and they could propose to insert Isco into any potential deal. But, as things currently stand, the likelihood of a German adventure for Isco is slim.
Arsenal
If any big European side is in dire need of an attacking midfielder, it's Arsenal. There's a genuine lack of creativity in Mikel Arteta's side, with star striker Pierre-Emerick Aubameyang struggling for service. Isco could alleviate the issue for Arsenal.
The Gunners however couldn't meet the financial demands set by Real Madrid, and are still trying to deal with the financial implications of the last expensive attacking midfielder they signed from the Spanish giants. But at least in theoretical terms, Isco to Arsenal would be a good fit.
Real Madrid's options
The truth of the matter is that Florentino Perez needs a reality check if he believes anyone is willing to pay between €60-70m for Isco, a player who has regressed over the last several seasons.
Any potential suitor for Isco would recognise that at 28 years old, there is no resale value for the Spain international, and are therefore unlikely to fork out huge sums of money for him.
Given the current state of the game, amidst a global pandemic that is putting the squeeze on even the highest earning clubs, Madrid will have to lower their asking price for Isco.
The club have struggled in recent times to offload talent, with Gareth Bale and James Rodriguez just two examples of players eating into their considerable wage bill.
With the club renovating the Santiago Bernabeu stadium, they are simply not in a position to demand over-inflated prices for players that haven't produced consistently, and Isco falls into that category.