Jack Grealish: Will Man City sign Aston Villa ace?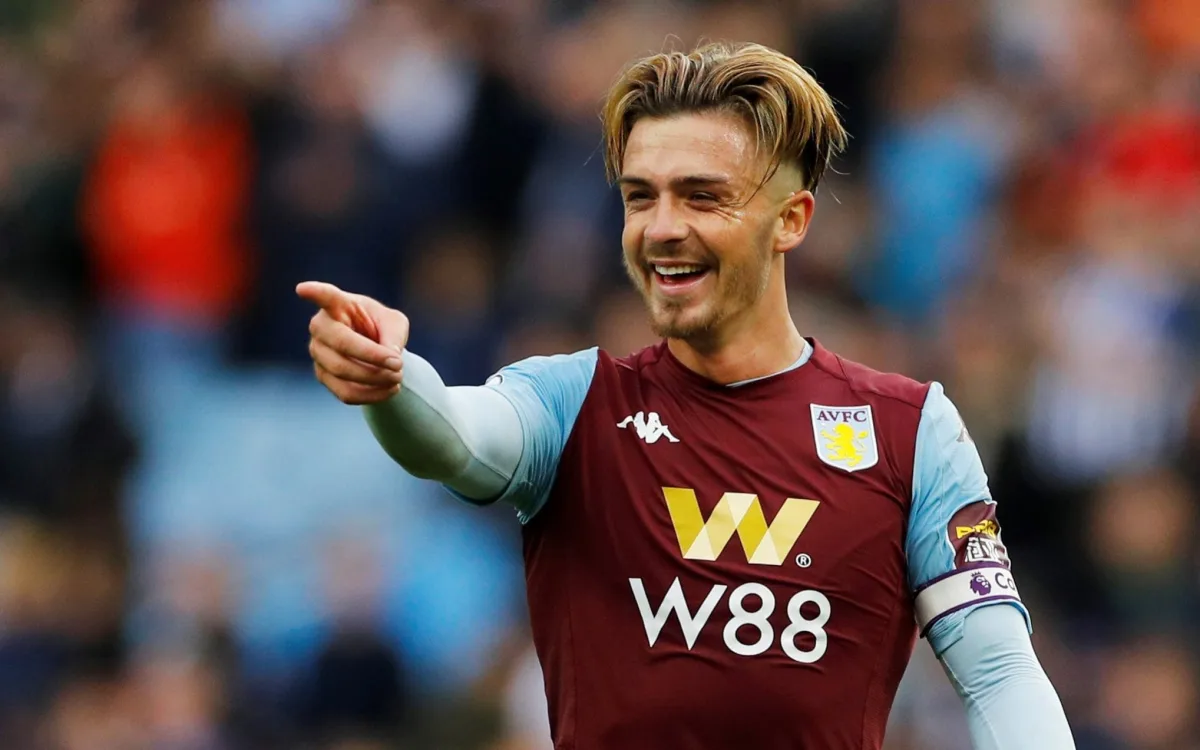 Manchester City's disappointing start to the Premier League season has forced them to assess their squad, with reports suggesting that they will look to rebuild around Aston Villa's Jack Grealish.
Six-time Ballon d'Or winner Lionel Messi was the primary target of Pep Guardiola. It not looks probable, however, that the Argentine will remain at Barcelona, where a change of board may be the catalyst that will persuade him to stay put.
With that in mind, City are looking at a Plan B. Grealish, whose exciting performances for Villa and England, have caught the eye this season, is expected to be that alternative.
Jack Grealish snapshot:
| STATISTIC | JACK GREALISH |
| --- | --- |
| AGE | 25 |
| CLUB | Aston Villa |
| INTERNATIONAL TEAM | England |
| POSITION | Left wing |
| STYLE | Advanced playmaker |
| CONTRACT EXPIRES | 2025 |
| ASTON VILLA APPS | 190 |
| ASTON VILLA GOALS | 30 |
Do Man City need Grealish?
Man City often find themselves facing packed defences. In the recent past, they have shown in a weakness at breaking such blocs down.
On Saturday, for instance, they were unable to prise open Tottenham in a 2-0 defeat. Despite 22 shots on goal, they failed to score even one.
At times, it feels like there is an over-reliance on Kevin De Bruyne to produce a piece of magic. With Grealish alongside him in the City team, they would provide an altogether more multi-dimensional attacking threat.
And De Bruyne would likely welcome the arrival of the England international.
"I rate him very highly," he said prior to Belgium's 2-0 win over England earlier this month. "He's somebody I mentioned before, talking to the team-mates at City, in a random conversation.
"In England they talked about creative problems in midfield, but he brings that to a team."
So Grealish is a player who would clearly be welcomed into the Man City dressing room.
How much will Man City have to pay?
But even if City want him and Grealish, whose contract is up in 2025, wishes to move, Villa will have to agree to be compensated for the loss of their undoubted ace. Having scored four and created six in the Premier League this season, the 25-year-old has stood out head and shoulders above his peers.
It is reported that he carries a price tag over the £100 million mark. Should such a deal be struck, he would become one of the most expensive players in history.
Of course, English players towards the top of the game in England always carry a premium, and particularly when they are being sold to one of the country's biggest sides.
Attempts to clamp down on City's spending have proven unfruitful. Backed by the Saudi state, matching such a figure is unlikely to prove intimidating for the Etihad side.
Perhaps the biggest threat comes from another club, Manchester United, who have been linked to Grealish in the past. In a financial arm wrestle, though, City would surely win.
Any deal, however, is unlikely to be brokered before the summer. Villa will not want to be hurried into finding a replacement for their key figure in January or have the momentum of a promising season disrupted.
Grealish to City, though, is a move that makes sense for all parties. Guardiola's side would get the additional creativity they crave, the player would be elevated to a top club and Villa would receive handsome compensation.
Is Messi does not go to Manchester, which is looking doubtful at this point, Grealish could provide a fine alternative.