Ronaldo calls Messi to make Saudi Pro League move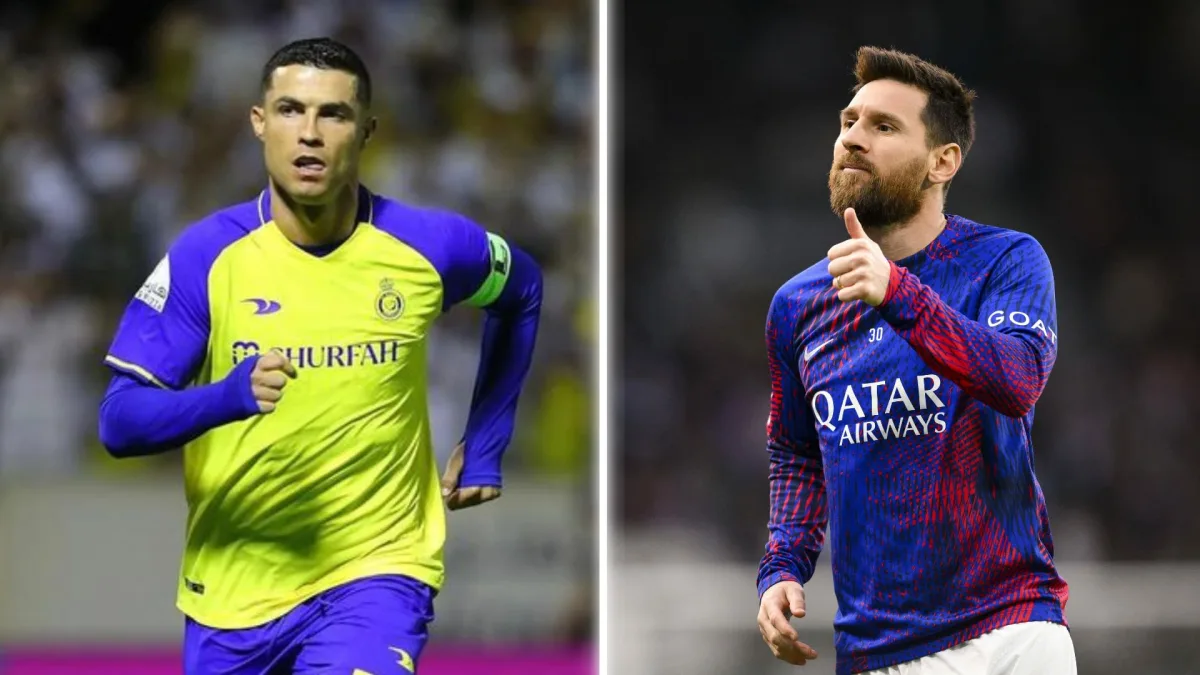 Cristiano Ronaldo has urged long-time rival Lionel Messi to join him in the Saudi Pro League.
Ronaldo completed a transfer to Al-Nassr in December following his release by mutual consent from Manchester United.
Article continues under the video
Although he fell short of winning silverware – and was the subject of criticism from some fans as a result – the Real Madrid and Man Utd legend wants to see more high-profile figures joining him in the Gulf.
MORE: Messi's new club ready to make official announcement
It is expected that PSG attacker Messi and Karim Benzema, a former teammate of Ronaldo at Los Blancos, will move to the Saudi Pro League this summer upon the expiration of their respective contracts. Messi will turn down the chance to return to Barcelona in the process.
And they will be welcomed with open arms by Ronaldo.
"If they are coming, big players and big names, young players, 'old players', they are very welcome because if that happens, the league will improve a little bit," Ronaldo explained in an interview with the Saudi Pro League.
MORE: Neymar REJECTS Ronaldo and Saudi Arabia in favour of Man Utd
"The league is very good but I think we have many opportunities to still grow. The league is competitive. We have very good teams, very good Arab players.
"But they need to improve a little bit more the infrastructure. Even the referees, the VAR system, should be a little quicker."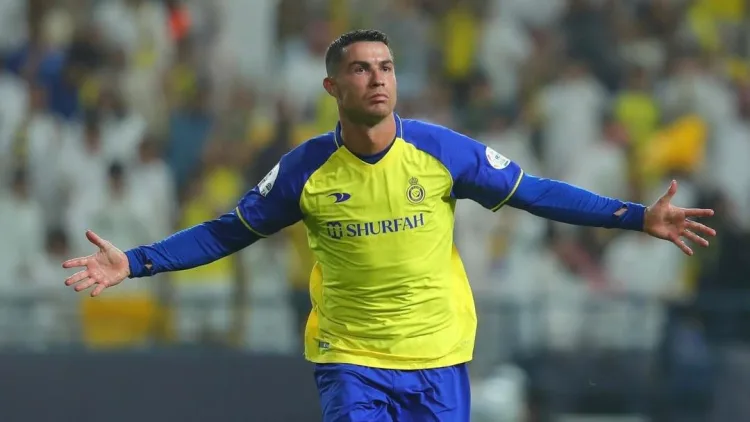 Ronaldo: I want to continue at Al-Nassr
Ronaldo, meanwhile, put to bed rumours that he is seeking a return to Europe this summer after scoring 14 goals in 16 games for his new club.
"I think there are other small things they need to improve," he continued.
"But I am happy here, I want to continue here, I will continue here. And in my opinion, if they continue to do the work that they want to do here, for the next five years, I think the Saudi league can be a top-five league in the world."
If Messi moves to Saudi Arabia, he will once again be in direct competition with Ronaldo, with Al-Hilal considered the likeliest club to sign the World Cup winner.