Dybala, Figo, Tevez and 10 players who moved to their rivals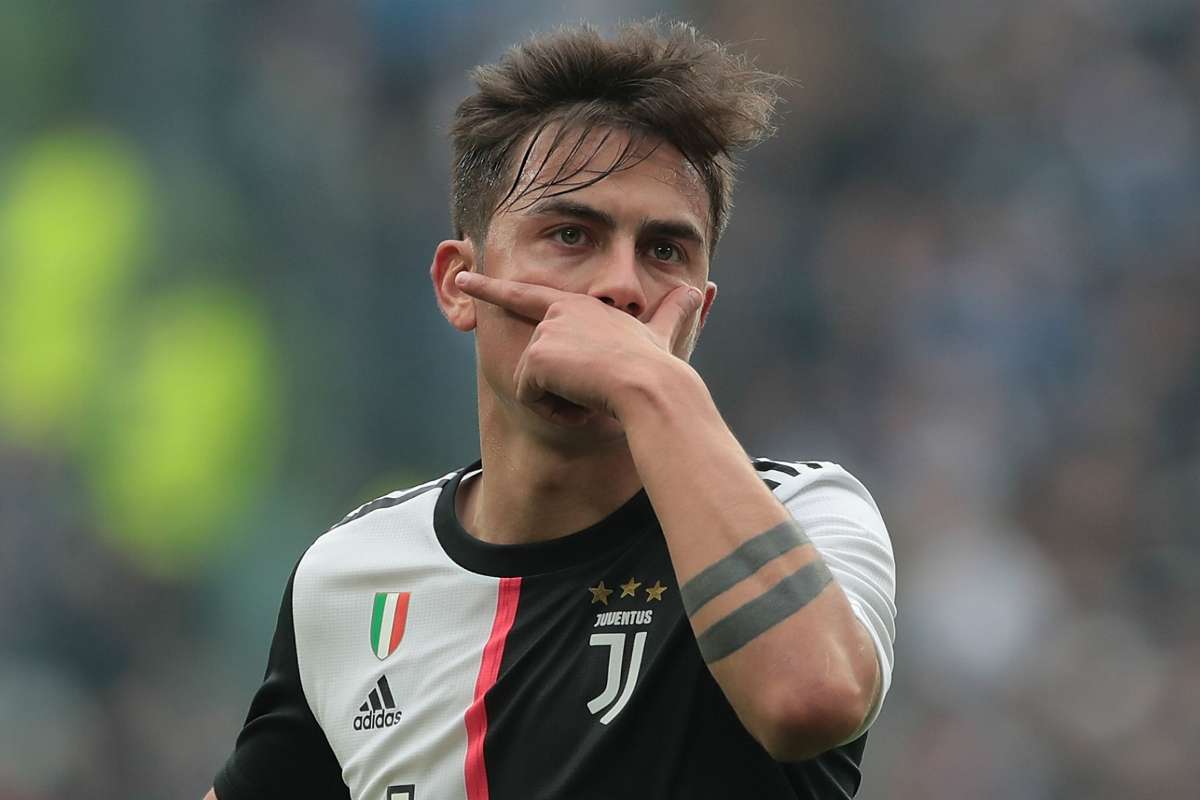 Juventus take on Inter in the Coppa Italia final this week, and along with the fight for the cup, there's a second narrative to the match.
Paulo Dybala is expected to leave the Old Lady this summer and move to their biggest rivals Inter having spent the last seven years in Turin.
The move will be met with ferocity from Juventus supporters, and a harsh welcome should be expected when Dybala returns to Turin for a fixture next season.
It won't be the first time a player has moved to a rival club; here are 10 players who moved to rival clubs.
Which players have moved to rivals in the past?
Luis Figo: Barcelona to Real Madrid
Arguably the most infamous transfer of Florentino Perez's first stint as Real Madrid President, he was able to secure the services of one of the world's best players in Luis Figo from eternal rivals Barcelona.
He made Figo the club's first Galactico, and it didn't go down well with the Barcelona faithful, who had adored the Portuguese in years gone by.
In his first visit back to the Camp Nou, he was given plenty of abuse, and even had a severed pig's head thrown at him when he was taking a corner.
This 2003 finish by Luís Figo 😍#UCL | #MondayMotivation pic.twitter.com/Rj3SnzOesH

— UEFA Champions League (@ChampionsLeague) November 4, 2019
Roberto Baggio: Fiorentina to Juventus
Roberto Baggio had a close connection with the Fiorentina faithful in the five years he was there between 1985 and 1990, even taking them to the UEFA Cup final.
So when he moved to Juventus, his transfer angered the city of Florence, with several fans injuring themselves to protest the move.
Fiorentina President Flavio Pontello even locked himself inside the Stadio Artemio Franchi to avoid a mob from reaching him.
Carlos Tevez: Manchester United to Manchester City
Even though they signed Robinho previously, Carlos Tevez's move to Manchester City from Manchester United was seen as the first true indication of City's might.
The club had recently been taken over by the Sheikh Mansour-owned group from Abu Dhabi, and had domestic domination in sight, snapping him away from United, who were in discussions to prolong his stay at Old Trafford.
The infamous "Welcome to Manchester" billboard sparked further fury, and the relationship between the two clubs hasn't been the same since.
Sol Campbell: Tottenham to Arsenal
Sol Campbell spent eight years establishing himself as a rock at the back for Tottenham, but tarnished that legacy when he moved to their biggest rivals, Arsenal, in the summer of 2001.
With his contract running down at White Hart Lane, there was speculation about his future, but no one expected a move to Arsenal, which is why there was so much anger when it was announced.
To this day, Campbell asks why he gets so much vitriol for the move.
Gonzalo Higuain: Napoli to Juventus
There isn't a club Napoli dislike more than Juventus, so when Gonzalo Higuain made the decision to leave Naples for Turin, the reaction wasn't a surprise.
Higuain was Napoli's most prolific goalscorer at the time, and was close to leading the team to a Serie A title in the previous season, with many feeling they were close to winning it in the coming years.
Those plans fell apart after the move, and Higuain moved to Juventus where he ended up winning the league on multiple occasions as well as playing in the Champions League final.
Johan Cruyff: Ajax to Feyenoord
Johan Cruyff is the biggest Ajax icon there is, so it's hard to imagine him making such a drastic move to their biggest rivals, but that is what he did in 1983.
The move came as a result of disagreements between Cruyff and the Ajax management, and at the end of the 1982-83 season, he moved to Feyenoord, who hadn't won a league title in nine years.
In his first season there, aged 36, he led the team to the Eredivisie title, and although he retired the year after, his impact was big.
Mario Gotze: Borussia Dortmund to Bayern Munich
It wasn't uncommon to see Borussia Dortmund players move to Bayern Munich in the 2010s, but this was the move that stung the most.
With Dortmund set to meet Bayern in a few weeks at Wembley in the Champions League final of 2013, Bayern announced the transfer of Gotze out of nowhere, sparking a fierce reaction.
Manager Jurgen Klopp wasn't happy with the timing either, and Dortmund asked for an extra security presence at their training ground to avoid a physical altercation.
Robin van Persie: Arsenal to Manchester United
After Robin van Persie announced he wouldn't extend his contract at Arsenal, clubs around Europe paid attention, hoping to secure the forward on a cut-price deal.
Manchester United pounced, adding the Dutchman to their squad in their hopes of winning the Premier League title that season, having lost the previous one in the final seconds of the season through Sergio Aguero.
The move paid off – in Van Persie's first season, he was the league's top scorer and pushed the Red Devils to Sir Alex Ferguson's final championship in charge of the club.
Zlatan Ibrahimovic: Juventus to Inter (and then Milan)
Juventus faced the biggest consequences due to their involvement in the Calciopoli scandal, with many players leaving in the summer of 2006 to continue their careers in Serie A or other top-flight leagues.
One of the players to leave was Zlatan Ibrahimovic, who was still emerging as one of Europe's brightest forwards at the time.
He secured a move to Inter, and ended up winning two more league titles at the club, before joining their fierce rivals Milan later in his career.
Paulo Dybala: Juventus to Inter
Like Ibrahimovic, Dybala is also set to complete one such move, although this time, Juventus are hoping to build a squad capable of challenging for the title rather than playing in the division below.
After long contract negotiations, talks came to an end with the forward refusing to extend, leaving the door open for other clubs to take advantage.
Inter stepped up first, and are set to get their man next season.