Tammy Abraham claims Jose Mourinho has made him a 'monster'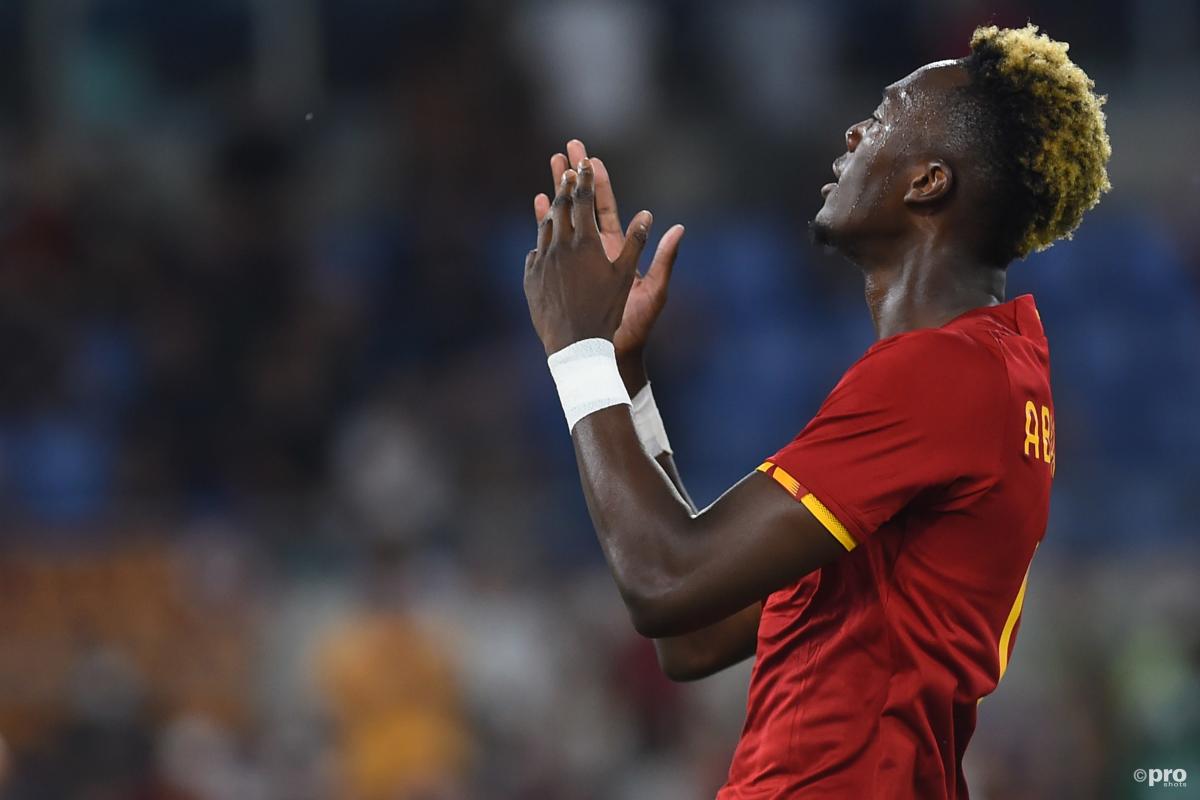 Tammy Abraham is developing his game superbly under the guidance of Jose Mourinho in Serie A.
The Chelsea youth product was sold to Roma in the summer for a transfer fee reported to be £34 million, with the Blues including a £68 million buy-back clause which can only be triggered after the player has completed two seasons with his new club.
He signed a five-year deal to stay in the Italian capital in August and Abraham, despite his team's struggles, has stuck out for the Giallorossi with his application and tenacity and scored his fifth goal of the campaign in Roma's most recent game, a 3-2 defeat to Venezia.
Abraham emerged from the bench in England's 5-0 defeat to Albania, and part of the reason he moved to Roma was reportedly a desire to feature more for the Three Lions.
When asked what he feels has changed for him in his first three months in Italy under former Stamford Bridge boss Mourinho, one very emotive word sprung immediately to mind for Abraham.
He said: "Just be a monster really!
"I think one of the things he said was I was too much of a nice player and that you have to show that aggressiveness as you're getting older as a striker.
"It's not always about being nice on the pitch. You need that character, you need that presence to frighten defenders and I think that's something I'm learning and getting better at.
"It's always tough, moving and going to experience a different country and different culture.
"I felt the sooner I settled in the better, and started learning different types of football and different styles. I've gone to spread my wings and hopefully, I can keep up the level of performance I need to stay in the team.
Tammy Abraham gets a standing ovation after two assists on his Serie A debut 👏

The AS Roma fans are loving him already ❤️ pic.twitter.com/4QqVtyrDmR

— Football on BT Sport (@btsportfootball) August 22, 2021
"Of course (the World Cup) was in the back of my mind but really I just wanted to play football. For me, it's still a young career and I just felt I needed to go out and play some games to improve and hit the highest levels and hopefully I can keep striving on."
Abraham believes he can be England's long-term replacement for Kane
Abraham replaced Kane during Friday's clash at Wembley for his ninth England cap and the 24-year-old also has two international goals.
He believes can be the man to step up should Kane ever be unavailable for the national team, whilst admitting he very much looks up to his captain, who scored a hat-trick in the game.
Abraham said: "I'm always someone who backs myself and believes in myself and you have to be ready because anything can happen in football.
"For me, it's about always trying to be ready. Of course players go through injury and bad spells etc but as a player you have to be ready and that's something you have to be ready for, whenever the call is and the opportunities come.
"(Kane is) phenomenal. Everyone is so delighted for him, especially on the bench, every time he scored. It just shows that he's world-class.
"He got into certain positions where the odds are not in his favour, apparently, but he puts them away like he always does.
"You know he's striving and striving and trying to get better every game. He's someone I really look up to and hopefully, he can get many more."