Roma fans give Mourinho INCREDIBLE welcome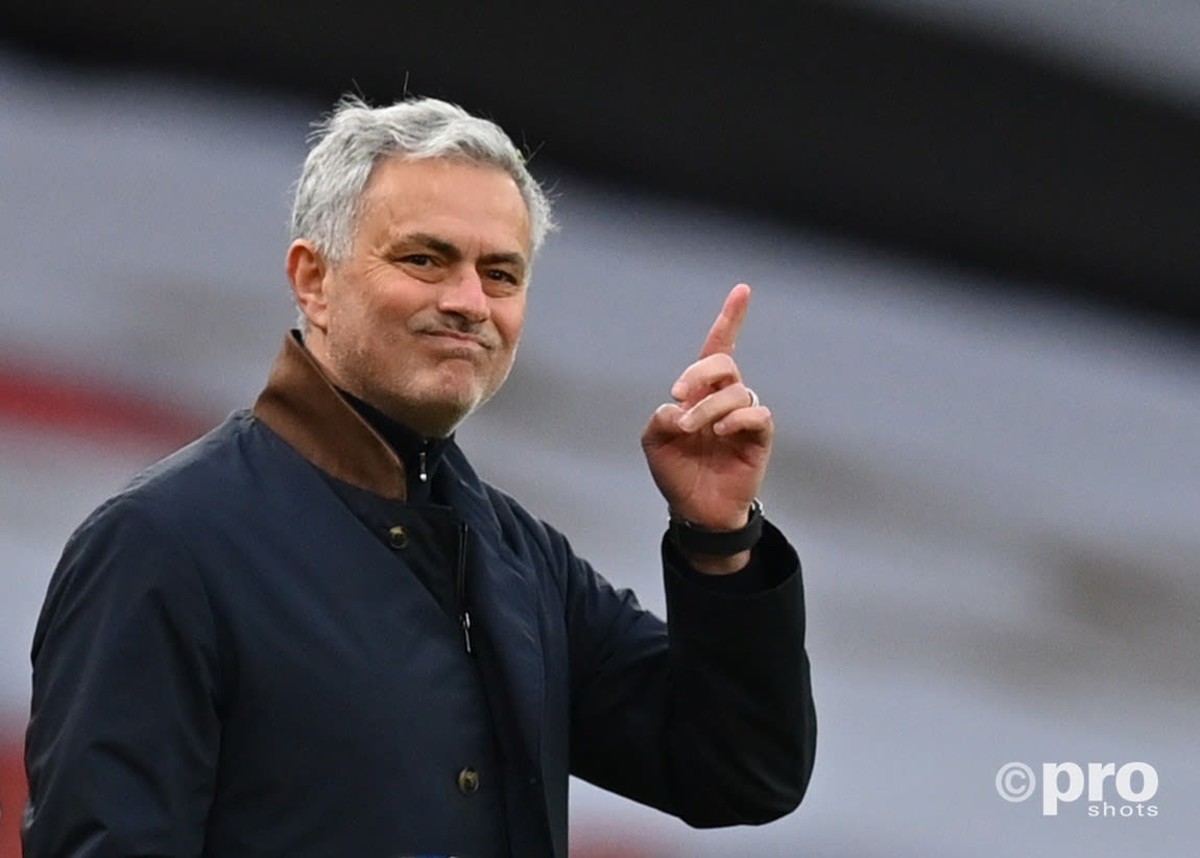 Jose Mourinho is getting settled into his new role as Roma head coach and has been granted an incredible reception from the club's fans.
While Mourinho has cut a divisive figure at some of his previous clubs, including Tottenham, Manchester United and Real Madrid, where he has most recently coached, the former Chelsea manager is seen as the type of high-profile appointment that can make Roma a force in Serie A again.
Certainly, there appears to be great optimism among the fans who were waiting to greet him at the club's training ground on Friday.
When you turn up at the training ground at the same time fans are waiting for the new boss! 😂 https://t.co/gQxyl9qZSz

— AS Roma English (@ASRomaEN) July 3, 2021
Mourinho on Roma job
Jose Mourinho, meanwhile, is also excited with the new challenge that awaits him at Roma – his first job in Italy since leaving Inter in 2010.
"I am much better now. I am serious. I am much better now, because I think this is a job where experience means a lot," he told Roma's official website of how he has changed since that previous stint in Serie A.
"Experience - it looks like everything becomes déjà vu because you go through so many experiences. Since I left Italy I went to Real Madrid, which was an incredible experience, and I reached my dream of winning in Italy, England and Spain. Then back to England, which is my family base, and where I wanted to return.
"With so many experiences, and learning in the good moments and the bad moments, I am much more prepared now than I was. It is the kind of job where you can only get better until the day where you lose your motivation. Because I think that is the only thing that can make a football coach decide to stop, or to stop learning. That is not my case – very far from it, I am still learning every day – so I think I am much better.
"And, of course, it is one thing to come to a country for the first time and you arrive at level zero and you have everything to learn about it. In my case, that's not the case. I know Italy as a country, I know Italy as a football culture."
Aiming for sustained success
We want to make a Roma of success, but a future of success – not an isolated moment of success
- Jose Mourinho
Mourinho is a coach who has often been criticised as being short termist, but he is determined to give Roma a sustainable base from which to build years of success.
"We want to make a Roma of success, but a future of success – not an isolated moment of success. Which, of course, everyone would enjoy, but then the consequences of it – we don't want negative consequences of it. We want to do something sustainable," he promised.
Mourinho's first competitive match in charge of Roma is likely to be on 22 August, which is slated as the opening day of the Serie A season.