Price tag for Barcelona and Milan target Damsgaard rises to €50m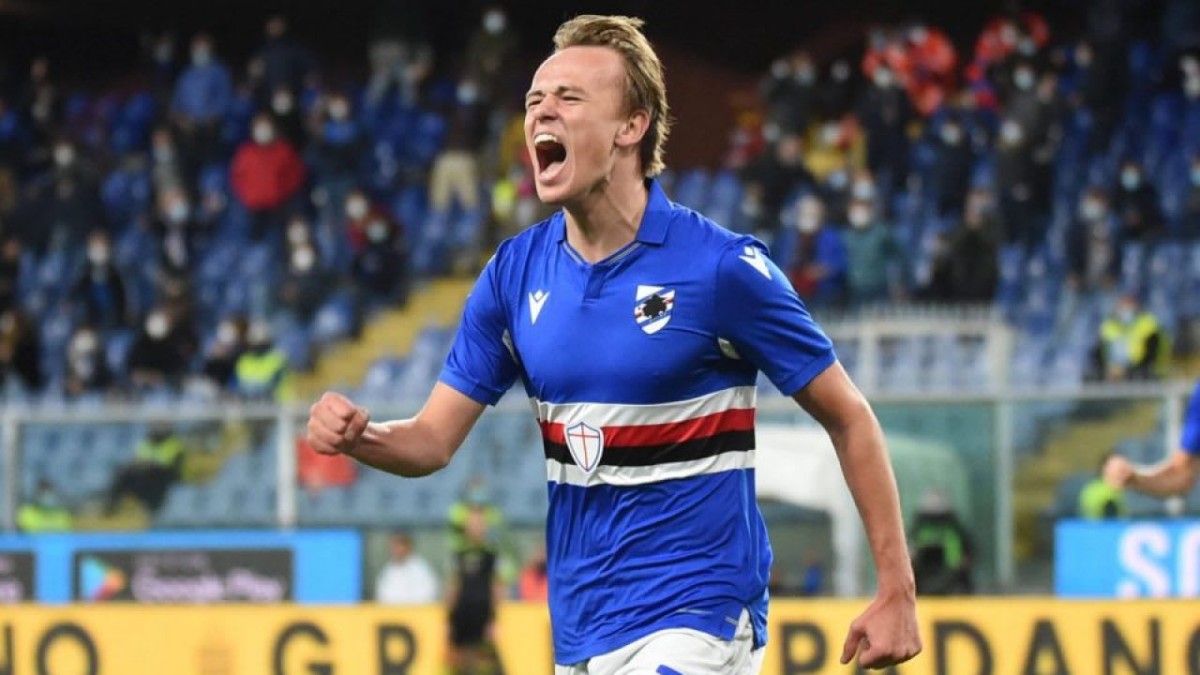 Sampdoria president Massimo Ferrero believes Barcelona and Milan transfer target Mikkel Damsgaard could be worth as much as €50 million after his performances at Euro 2020.
The 20-year-old central midfielder managed to bag two goals and four assists in 37 games for the Serie A side last season.
Trending
And while that may not seem all too impressive, he has since played a leading role in Denmark's march to the quarter-finals of the European Championship.
In just three games at the tournament this summer, Damsgaard has already bagged a goal in the 4-1 victory over Russia and an assists in the 4-0 victory over Wales.
As such, the young midfielder has found his name linked to some of Europe's biggest clubs, including Barcelona and Milan.
However, with a contract at Sampdoria that still has three years left to run, the club are in no mood to entertain low offers for one of their star players.
As far as I am concerned, he is worth somewhere between €30m and €50m. He has talent and he will go far.
- Sampdoria president Massimo Ferrero
"I don't know how much he's worth right now because he is not for sale," said Ferrero to GR Parlamento.
"I am keeping a tight hold of him and we'll help him to develop, because I want to make a healthy profit at the end of it.
"As far as I am concerned, he is worth somewhere between €30m and €50m. He has talent and he will go far."
Could Barcelona sign Damsgaard this summer?
With talent in abundance, there's no doubt that it won't take long before this young player is making the push to play at a bigger club and at a higher level.
Naturally, Milan will probably have a better idea of just how good Damsgaard is right now, having faced him numerous times in the Italian Serie A.
However, should Barcelona take a serious interest in the Denmark international, they may need to consider selling some players first.
There's no doubt that Ronald Koeman's side could use some more creativity in the middle of the park, but he may have to shift Miralem Pjanic or Philippe Coutinho before he can make a move for Damsgaard.