Sir Alex Ferguson was almost replaced by legendary Italian as Man Utd boss in 2002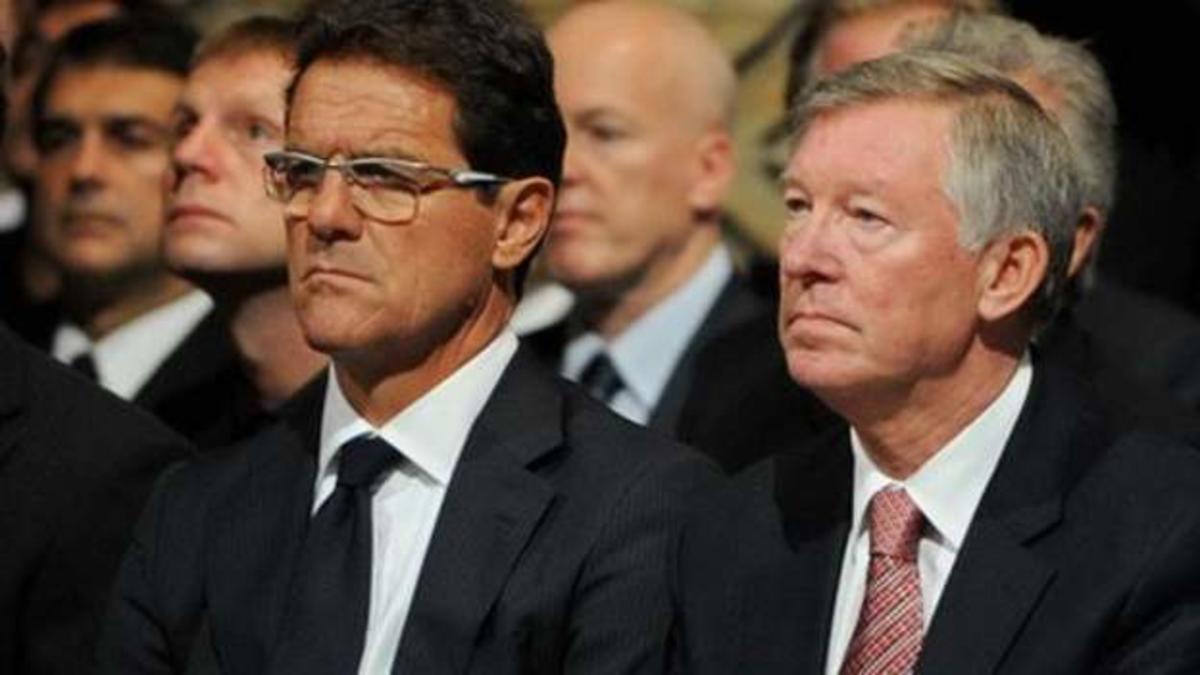 Sir Alex Ferguson was very nearly succeeded in his role as Manchester United manager by Fabio Capello in 2002, the Italian has confirmed.
The Scot had been with Man Utd since 1986 when he initially decided to retire in 2002, only to change his mind and eventually stay at the helm until his official retirement in 2013.
READ MORE: Mourinho given warning by Capello over Roma job: 'Rome burns everyone'
When Ferguson hinted he could leave, Man Utd stepped up their efforts for a replacement, and allegedly contacted Capello, then Roma boss, to sound him out for the role.
"It was really close – that is the truth," Capello told FourFourTwo.
"I can't deny that I would have loved to train Manchester United."
"After winning Serie A with Roma in 2001, I spoke to representatives who came to visit me in Rome, but we couldn't sign anything because Sir Alex decided not to retire in the end!
"He phoned me a few days later to apologise, because his wife was trying to convince him to leave, but it was a friendly conversation and I told him that nothing was wrong."
Capello on David Beckham
Later in his career Capello would go on to become Real Madrid manager, and it was there that he had a difference of opinion with one David Beckham.
The Italian didn't fancy Beckham's talents too much, but the pair eventually met eye-to-eye and the former Man Utd star eventually came back into the team to help them win La Liga, before being ousted again after agreeing to join LA Galaxy.
"In February 2007, the team suffered a negative streak of results, we'd fallen too far behind Barça in the league and had a difficult match in San Sebastian against Real Sociedad," Capello explained.
"I decided that the time was right to lift Beckham's punishment.
"A month earlier, he'd announced that he wasn't going to be renewing his contract with Real Madrid and that he was moving to America to join LA Galaxy, so I made the decision not to play him again.
"But the truth is that he still trained like a great professional and always had strong support from his team-mates, so that was it. That was why he returned to the side and carried on playing."
Capello is one of the most successful coaches of the past 30 years and in his career has won five Serie A titles, two La Liga titles, and one Champions League title.