Real Madrid had their opportunity to bring me back – Hakimi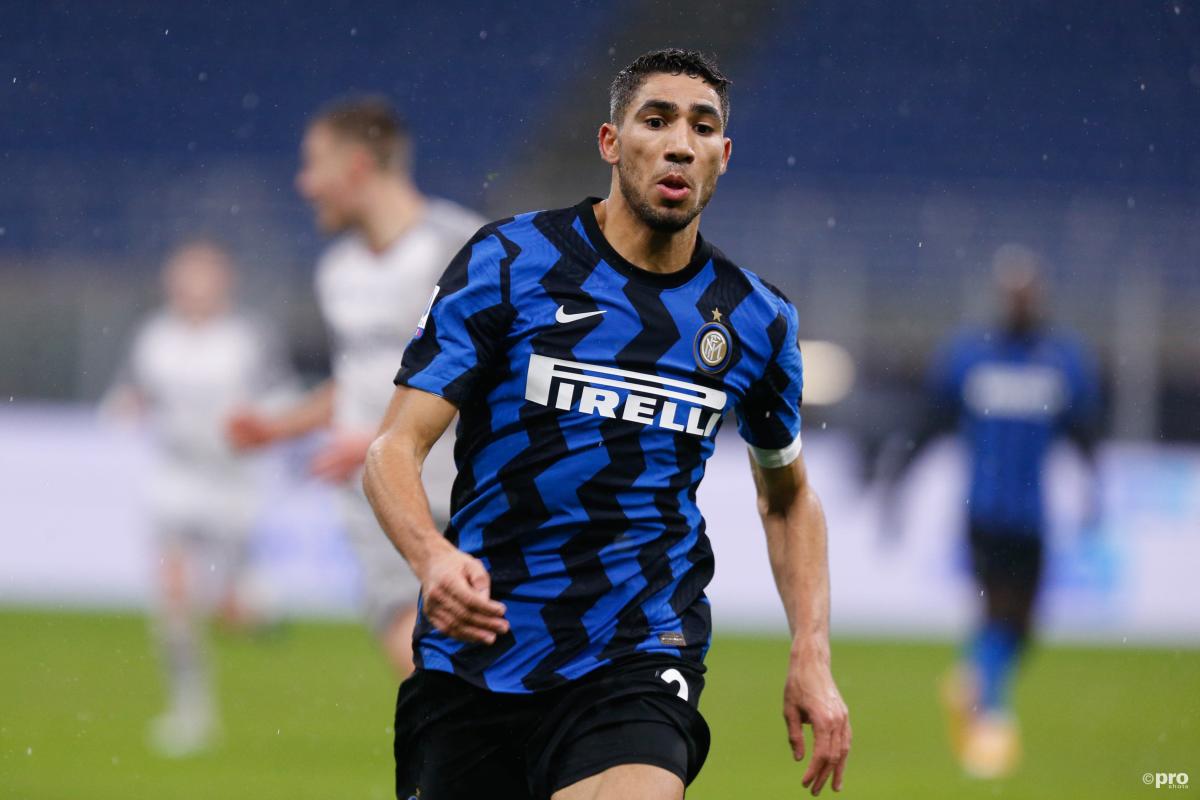 Real Madrid might still have first refusal on Achraf Hakimi, but the newly crowned Serie A champion says the club have had their chance to bring him back to the Bernabeu.
The Moroccan international won the Scudetto with Inter on Sunday, and claimed that neither Zinedine Zidane nor embattled Real president Florentino Perez had congratulated him.
READ MORE: Are you watching Man Utd? €75m champion Lukaku silences haters
When asked about Real Madrid's first refusal, Hakimi said that he always wanted to stay, contrary to media belief, but that the ship might have sailed now.
"They had the opportunity at the time. I have to clarify that people speak saying that I did not want to go to win the position and it is not like this," he told El Chiringuito.
"Everyone knows that Real Madrid was my home and that I would like to play there, but due to circumstances I think the club decided otherwise."
Achraf Hakimi – 'I felt I was qualified for Real Madrid position'
Hakimi admitted he wasn't sure if it was Zidane's decision or if it came from higher up in the club, but he doesn't blame anyone specifically for the way it ended.
"I don't really know what happened, but I don't blame Zidane or the club, I think they are the circumstances that arose from the pandemic and everything and I had to leave," he said.
Added to the frustration of his exit is the fact that had he stayed, given Madrid's injury problems – and particularly at full-back – he would have been given plenty of opportunities to play throughout the season.
Hakimi debuted for Real Madrid as an 18-year-old in October 2017 and played nine times in La Liga throughout the remainder of that season.
But the 22-year-old was sent on a two-year loan spell to Borussia Dortmund in the summer of 2018 and never played another minute for Madrid.
Hakimi's brilliant Dortmund stint
After shining at Dortmund with seven goals and 14 assists in 54 Bundesliga games across the two seasons, inter swooped to secure his services permanently.
And Hakimi has been brilliant under Antonio Conte, with seven goals and six assists in Inter's title-winning campaign.
One of the most exciting young players in the game, Hakimi will be eying further success with Inter and who knows, Madrid might just come knocking again one day soon.