Are you watching Man Utd? €75m champion Lukaku silences haters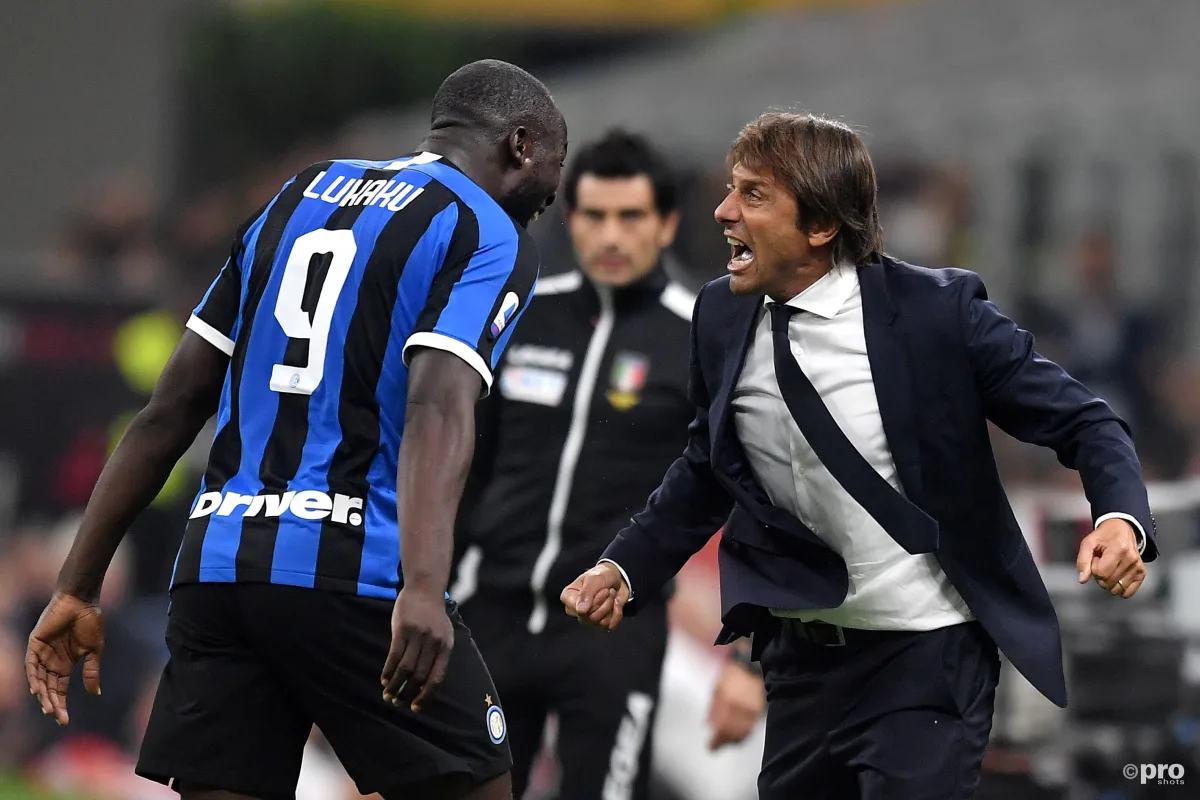 Led by Antonio Conte and Romelu Lukaku, Inter have won Serie A for the first time since those misty-eyed halcyon days of Jose Mourinho and Wesley Sneijder.
Their last league title was 11 years ago, and it has taken the expert guise of Conte to lead the Nerazzurri to the summit of the Italian game once more.
However, pivotal to that success, at least on the field, has been the devastating form of striker Romelu Lukaku.
READ MORE: Romelu Lukaku for £105m: Inter star would smash Chelsea's record transfer
Lukaku arrived in Milan nearly two years ago with many doubters, following a turbulent spell at Manchester United.
Fast forward to May 2021, and few of those doubters now remain.
This is how the Belgian won over the Inter fanbase.
---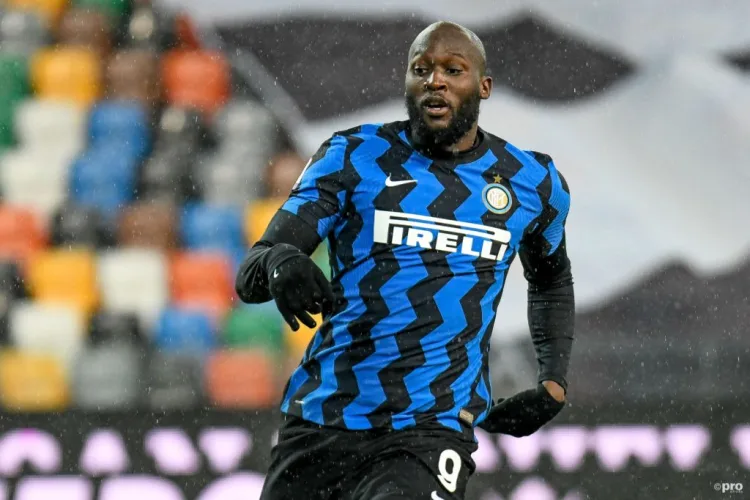 Lukaku arrives at Inter
Inter signed Lukaku in the summer of 2019 from United after the striker had made it known to Ole Gunnar Solskjaer that his time at the club was over.
Lukaku felt he needed a new start, and it was time to leave England:
"I made my decision around March [2019], and I went to the manager's office and told him it was time for me to find something else," Lukaku told Sky Sports in March 2020.
"I wasn't performing and I wasn't playing. I think it was better for both sides to go separate ways. I think I made the right decision.
"Manchester United has made space for the younger players to come through so I think it was a win-win situation for both of us.
"I think I had to rediscover myself. Last year was difficult for me on the professional side, because stuff was not going how I wanted and I was not performing as well.
"So I had to find it within myself what was lacking and came to the conclusion that it was time for me to change environment."
Lukaku had struggled in his last season in England, and scored just 15 goals in all competitions. Being forced to play as a right-winger under Solskjaer didn't help matters.
His relationship with the Old Trafford fans soured, with many pouring scorn of his 'lack of first touch'.
New Inter coach Conte had been a fan of Lukaku's going back to his time at Juventus, and had wanted to bring him to Turin when the striker was at Everton.
The Italian wanted the Belgian at all costs, and finally got his man towards the end of the 2019 summer transfer window, with Inter paying a fee in the region of €75 million to bring him to Serie A.
Lukaku in Serie A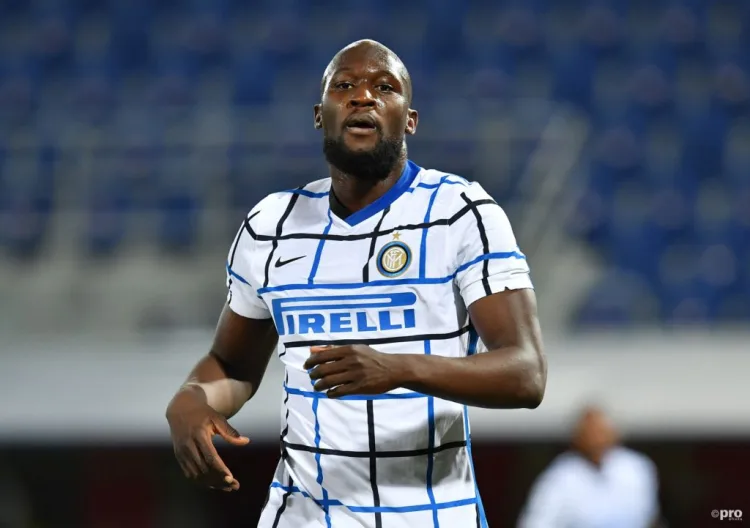 Lukaku has confounded many of his critics since arriving in Italy, with many feeling the striker would find it difficult to score goals in a league still – just about – famed for its stingy defences and lack of space.
Yet knowing that he had the full confidence of his new manager, Lukaku hit the ground running. He scored on his league debut – a 4-0 win against Leece – and has hardly looked back since joining Inter.
Conte referred to Lukaku as a 'rough diamond' upon his arrival in Italy, and believes he took the steps necessary to smooth out his jagged edges.
"I described him as a rough diamond when he arrived and felt that work would help him become one of the best strikers in the world," Conte said to DAZN after a 3-1 win against Bologna in December 2020.
"He is on the right track, as he has everything, the physicality of a centre-forward, but also the pace and power of an American Football quarterback."
Conte would work with the striker on refining his first touch in training, making Inter's defenders press tight to Lukaku. If he failed to control the ball first time upon receiving it, Conte would make him do the exercise again, and again.
Lukaku struck up an immediate partnership with Lautaro Martinez in Conte's 3-5-2 system. The pair complimented each other's style: Lukaku pace and power; Lautaro technical and able to drop deep.
"Conte has improved me in all ways," said Lukaku an interview with La Gazzetta dello Sport earlier this season. "Thanks to the coach I understood who I am, it's the first thing that needs to be understood. I knew that he and Inter were the best choice from the first training session and I gave 100% from the beginning. We want to win something."
Lukaku scored 27 times in his first season at Inter, in all competitions. Twenty-three of those came in Serie A, as they finished second behind Juventus. This season, Lukaku has 21 league goals in 32 games. But he has provided more assists this term, eight in total, and has evolved into a much more complete player.
| Romelu Lukaku Inter 2019-2021 Stats | # |
| --- | --- |
| Games | 91 |
| Goals | 61 |
| Assists | 14 |
| Minutes Played | 7,451 |
| Trophies Won | 1 |
All competitions
Perhaps Lukaku's defining moment of his Inter career so far came during the Derby della Madonnina in February. The two sides were due to clash twice in the space of three weeks.
Lukaku got into a verbal sparring match with Milan's Zlatan Ibrahimovic during the Coppa Italia clash in late January, with both men having to be held back by their respective team mates.
Ibrahimovic was clearly trying to play mind games with Lukaku, as the pair had been briefly team mates whilst playing at Man Utd in 2017-18.
Upon the second match, this time a league meeting, Lukaku proved the more decisive player. He tormented Milan from start to finish, setting up Martinez for the first with a brilliant cross, before running away from Alessio Romagnoli to smash home the third in a 3-0 win. Poor Romagnoli couldn't have caught Lukaku even on a Vespa.
Lukaku immediately ran to the corner flag, shouting towards Ibrahimovic in a moment of sheer euphoria. It was the moment the balance of power began to shift in Serie A.
Inter moved four points clear of their city neighbours, and haven't looked back. And neither has Lukaku.
He now stands a more complete player, and has bagged the first major league title of his career.
His reputation couldn't be higher as Inter end Juventus' nine-year Scudetto streak.