PSG closing in on €70m Hakimi signing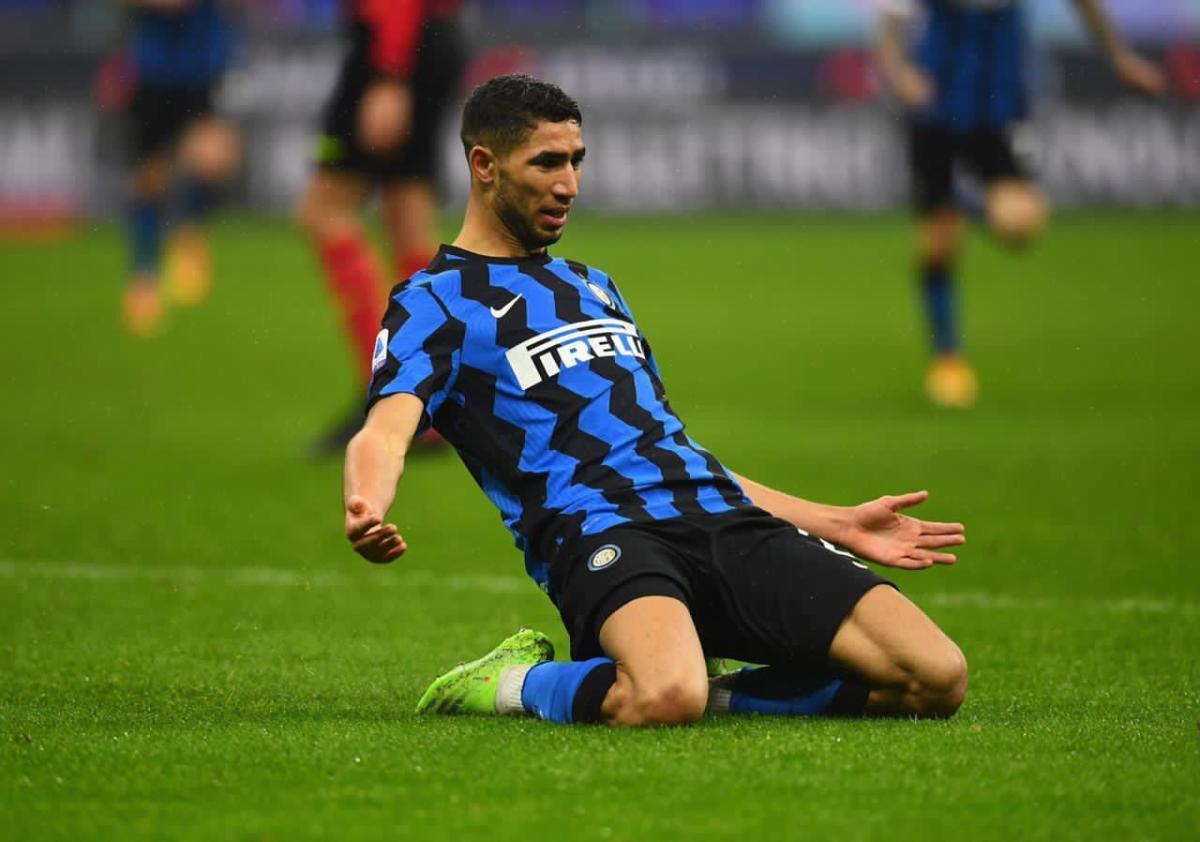 Paris Saint-Germain are in advanced talks to sign Achraf Hakimi from Inter for around €70 million, according to widespread reports in Italy and France.
Inter only recently celebrated winning their first Serie A title in 11 years as they ended Juventus' nine-year Scudetto streak.
However, the Nerazzurri are currently embroiled in a financial crisis and the club's Chinese owners, Suning, must cut costs considerably this summer.
READ MORE: Champions League Team of the Season
It is understood that Inter must make a profit of around €80-100m in player sales before the end of June, while there must also be a reduction of around 20 per cent from player salaries.
The effects of this has already begun to play out, with coach Antonio Conte sensationally departing the club earlier this week – just three days after the last game of the Serie A season.
And now, according to multiple outlets in Italy and France, Hakimi is set to be the first high-profile sacrifice in the transfer market.
Hakimi: Statistics in 2020/21
| Category | Statistic |
| --- | --- |
| Games | 51 |
| Starts | 40 |
| Goals | 9 |
| Assists | 10 |
| Man of the match | 2 |
Hakimi for club and country, via
FootballCritic
According to Gazzetta dello Sport, Corriere dello Sport and RMC Sport, PSG are in advanced talks to sign Hakimi.
Personal terms are already understood to have been agreed, so now it is just down to Inter and PSG compromising on a price.
PSG are said to have offered in the region of €60m, with Inter hoping to sell for between €70-80m.
A deal is expected to be concluded, with the Corriere reporting that Hakimi has already terminated the lease on his Milan apartment ahead of the move.
These reports of an imminent PSG transfer have been denied by Hakimi's agent on Sunday, though.
Hakimi's agent denies PSG move
"He is the best player in Europe in his position. That's why there are so many rumours about him," Alejandro Camano told Calciomercato.it.
"Hakimi has four years left in his contract with Inter, and I want to clarify I haven't talked to any other club.
"We are serene. Hakimi has joined his national team and has a long-term deal with Inter.
"I want to thank all the Inter fans who send him messages these days."
However, Camano notoriously denied all reports of a transfer from Real Madrid to Inter last summer, only for the move to go through days later.
Hakimi signed for Inter from Real Madrid for €40m and enjoyed an outstanding season at San Siro.
He scored seven goals and made eight assists in Serie A alone.