Lewandowski's 40-goal record up there with Ronaldo and Messi's heroics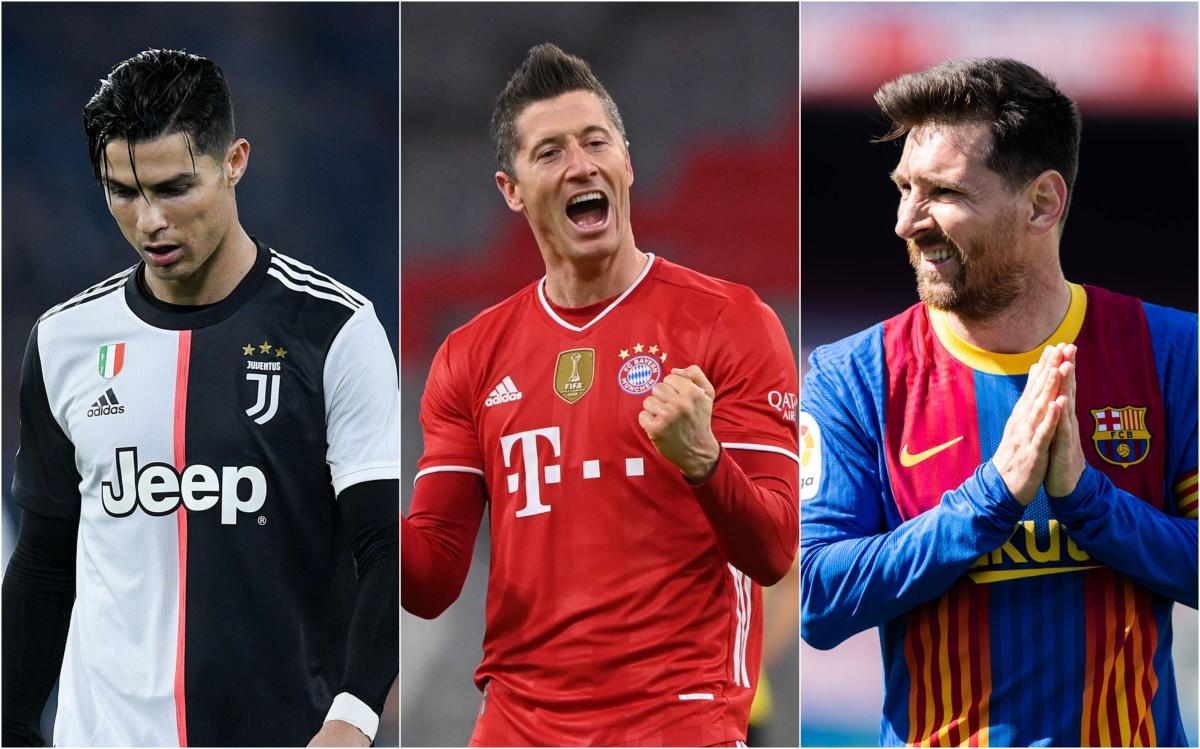 Bayern Munich's Bundesliga clash with Freiburg was a relatively uneventful affair at the tail end of the season.
Not only had Hansi Flick's side wrapped up the league championship the week before but their hosts on the day had little left to play for aside from a potential late run for a Europa League qualification spot.
Such was the ambivalence towards the game that Flick even decided to start back-up keeper Alexander Nubel.
However, despite all of that, the game will still go down in history as the moment Robert Lewandowski matched Gerd Muller's record of 40 goals in a single Bundesliga campaign.
As well as the five goals in six Champions League matches and a further two in the Club World Cup, today's tally means Lewandowski now sits on 40 goals from just 39 matches for Bayern this season.
READ MORE: No, Cristiano Ronaldo will not be leaving Juventus for Sporting this summer
How does Lewandowski compare to Messi and Ronaldo?
While Kylian Mbappe and Erling Haaland may very much be the stars of tomorrow and demand much of the attention of world football at the moment, Lewandowski will undoubtedly look to his goal tally in the Bundesliga over the last 11 seasons and wonder how it compares to the two, undisputed stars of his generation: Lionel Messi and Cristiano Ronaldo.
Indeed, Lewandowski's 40 goals in the league this season are notably more impressive than the 28 and 29 Ronaldo and Messi have amassed for Juventus and Barcelona respectively.
In fact, this is the second season running that the Poland international has outscored both stars with league goals, with his tally of 34 for last season also beating Ronaldo's 31 in Serie A and Messi's 25 in La Liga.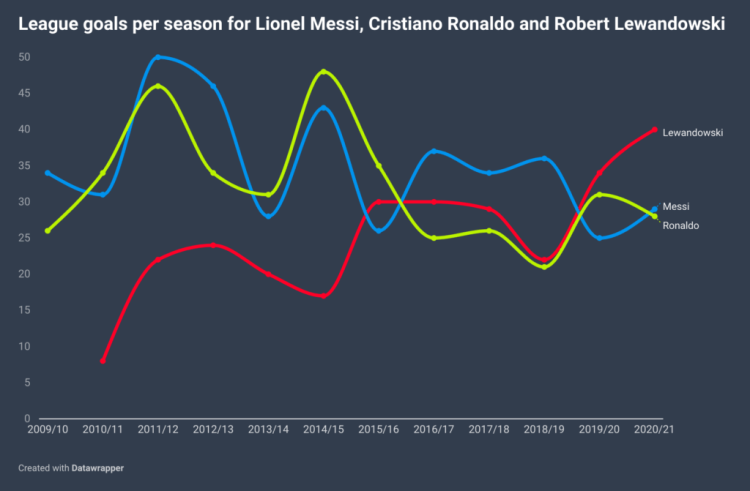 When we stretch that tally out to the last 11 seasons, Messi and Ronaldo undoubtedly take a healthy lead with the Argentine netting 419 league goals for Barcelona and Ronaldo bagging an equally impressive 385 for Real Madrid and then Juventus.
Lewandowski, in comparison, can only lay claim to 276 goals in that period for Borussia Dortmund and Bayern Munich but it does seem as though the 32-year-old striker is only getting better with age.
Could Lewandowski eventually catch Messi and Ronaldo's career totals? It remains to be seen but for now the Bayern striker will undoubtedly bask in the glory of becoming the Bundesliga's most accomplished goals corer over a single season.