Who is Mino Raiola? The super-agent behind Haaland and Pogba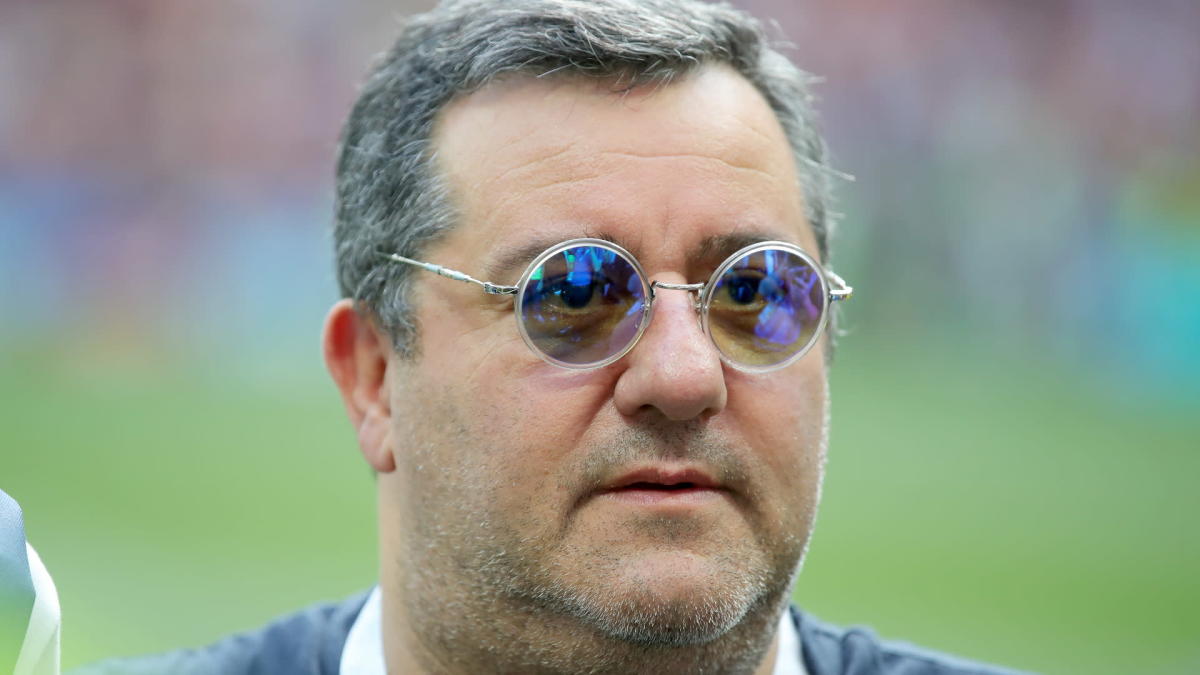 Football supporters should get used to seeing a lot of Mino Raiola's face this summer – because with Erling Haaland and Paul Pogba both possibly on the move, he is going to be a very active player in the transfer market.
Raiola is regarded as one of football's super-agent and, indeed, is arguably the most powerful player representative of them all.
READ MORE: Raiola: I take Alex Ferguson not liking me as a compliment
His client book is perhaps the most impressive in world football, while he has a reputation for brokering some of the biggest deals in the world.
Who does Mino Raiola represent?
Mino Raiola's list of clients is formidable and contains a number of the game's top performers currently.
Of course, the one in the news presently is Borussia Dortmund forward Erling Haaland, who is sought after by 10 clubs this summer, according to the agent.
Meanwhile, Paul Pogba is another of Raiola's stable who could be in line for a summer move, while he boasts a number of clients in his native Italy. Among those are Gianluigi Donnarumma and Zlatan Ibrahimovic, both out of contract with Milan in the summer, and Rossoneri captain Alessio Romagnoli.
| PLAYER | CLUB |
| --- | --- |
| Erling Haaland | Borussia Dortmund |
| Matthijs de Ligt | Juventus |
| Paul Pogba | Manchester United |
| Marco Veratti | Paris Saint-Germain |
| Gianluigi Donnarumma | Milan |
| Stefan de Vrij | Inter |
| Marcus Thuram | Gladbach |
| Hirving Lozano | Napoli |
| Alessio Romagnoli | Milan |
| Zlatan Ibrahimovic | Milan |
Why is Mino Raiola so popular?
Raiola is regarded as a controversial figure in the game because of his outspoken nature. This was evident last December as he caused anger at Manchester United by declaring that Paul Pogba wanted to leave the club just days before a vital Champions League match with RB Leipzig.
In the past, he has also gone to war with the likes of Sir Alex Ferguson, the legendary manager of Manchester United, who was himself known for his disciplinarian style. Manchester City boss Pep Guardiola and Chelsea owner Roman Abramovich have both had run ins with Raiola in the past, too.
Raiola may be a nightmare for managers, but he is a dream for players. Indeed, he becomes genuinely close to his stars.
Speaking in 2018 of Pogba, he told the Financial Times: "I don't see him as a client at all. In fact I dare to say, family."
Meanwhile, he sparked a career-long relationship with Zlatan Ibrahimovic instantly. "I realised straight away that he was an arrogant b*stard – in other words, just like me," he is quoted as having said in 'I Am Football', a biography of Ibra.
He also says that his long experience in the game has been vital.
"The things I learned from Pavel Nedved, I transferred to Zlatan," Raiola said, "and what I learned from Zlatan I taught Paul Pogba. Paul saw in Zlatan what he sees in himself – a lad from the streets, big in stature but extremely technical – and he recognised the attitude: win, win, win."
How did Mino Raiola become an agent?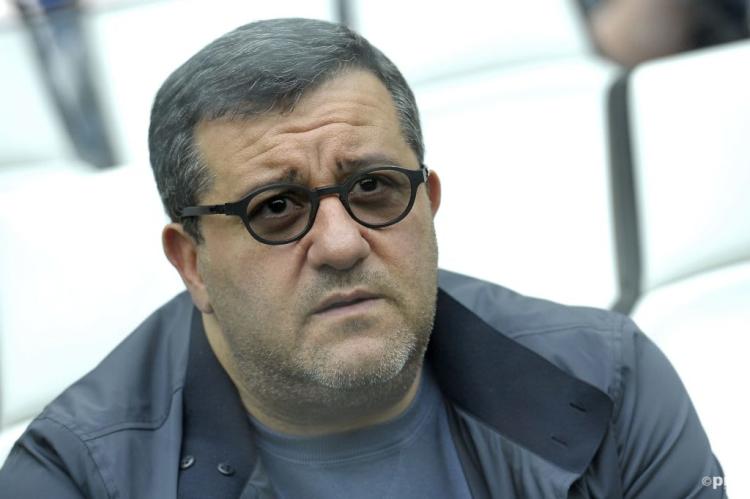 Born in 1967 in southern Italy, he moved to the Dutch city of Haarlem with his parents a year later. There, his family set up a pizza restaurant called 'Napoli' and, it's where Raiola would hone his customer service skills, spending his youth as a waiter after progressing from pot washing duties.
Business acumen came naturally to the Raiolas, and Mino in particular. He claims his family ended up with 11 restaurants, and as a teenager, he would be responsible for negotiating with banks or dealing with customer complaints due to his superior language skills compared to his father, another asset that would come in extremely useful in his future career.
Before his 20th birthday, Raiola founded a company called Intermezzo, which helped Dutch companies do business in his native Italy. Unlike most people finding their way in the world, he wasn't satisfied with that. Aged 19, he reportedly became a millionaire after purchasing a local McDonald's before selling it to a property developer.
At the same time, he obtained his high school diploma and went on to complete two years at university after joining law school. Upon his departure is when Raiola's journey to becoming one of the sport's most powerful men really began.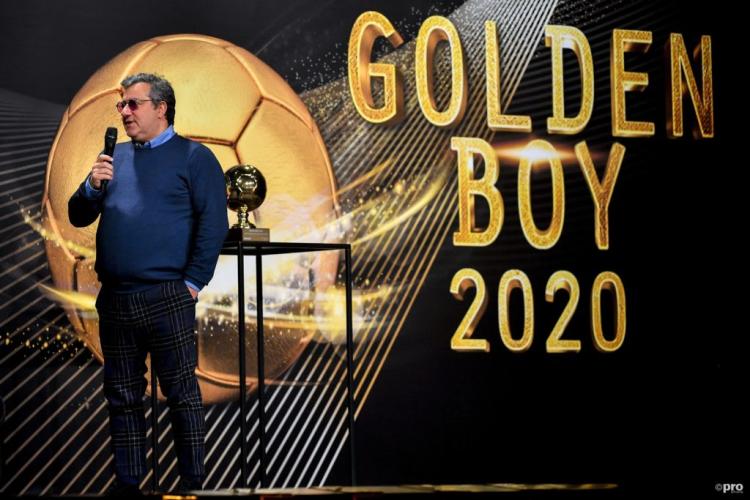 He had been a decent player in his youth, featuring for his local professional side FC Haarlem, but after realising he didn't have the talent to make it in the game, Raiola moved upstairs. He became the technical director and forged ambitious plans to sign big name players, proposals that led to a fallout with Haarlem's traditional board members.
It was after his brief stint as a technical director that Raiola became an agent, first working for a company called 'Sports Promotion'. There he assisted in the transfers of several high-profile Dutch players who were moving to Serie A clubs, such as Bryan Roy's move from Ajax to Foggia in 1992, Marciano Vink transfer to Genoa in 1993, and a certain Dennis Bergkamp, who moved from the Johan Cruyff Arena to Inter in the same year.
After grasping the basics of no less than seven languages: Italian, English, German, Spanish, French, Portuguese and Dutch, Raiola decided to go it alone. His first major independent transfer was Pavel Nedved's move from Sparta Prague to Lazio in 1996 after the Czech international had impressed at the 1996 European Championships, helping his nation reach the final.
There was no stopping Raiola after that, who used his customer service skills, natural ability to learn languages, education in law and experience within the footballing world to become one of the most influential and important men in the game. Love him or loath him, his rise to the top has been pretty impressive.