Sassuolo boss doesn't want to play Milan after Super League plans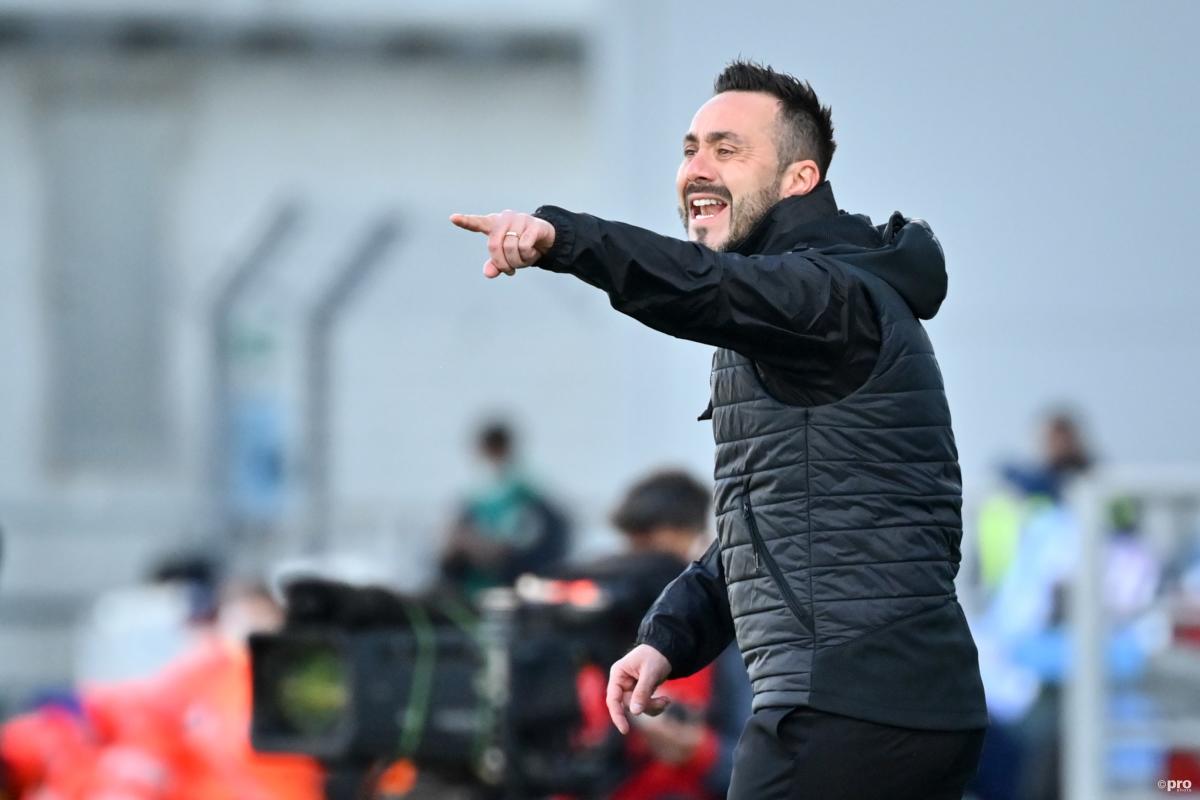 Sassuolo head coach Roberto De Zerbi does not want his team to play against Milan on Wednesday due to their involvement in the Super League proposal.
Milan were one of three Serie A clubs – along with Juventus and Inter – to join nine other teams as the founding members of the breakaway competition.
The news caused outrage in the football community, with fans around the world left outraged at the anti-competitiveness of the league, given the founding members could never be relegated.
However, the withdrawal of Chelsea and Manchester City soon provoked all other English clubs to leave, meaning the prospects of the competition taking place had all but ended, according to Juventus chairman Andrea Agnelli.
Milan later withdrew themselves from the competition but it's safe to say the damage had already been done.
De Zerbi's comments
The Sassuolo boss has joined in with the criticism of the league and the clubs involved, revealing his unhappiness at having to face Milan on Wednesday evening.
De Zerbi was so unimpressed that we went to his club's hierarchy to ask not to play the Serie A fixture.
"This is like a coup d'etat in football," De Zerbi said. "I don't want to play the game tomorrow because Milan are one of the founders of the Super League. I told the club and the players my idea but if the club force me to go, I'll go.
"It's like the son of a labourer can't dream of becoming a surgeon, a lawyer or a doctor. It's as if they had told me as a kid in the schoolyard, that ball's mine. I'm taking it.
"Football has a role in society that's different from other sports."