Man Utd transfer target Milik aiming for 'best clubs in the world'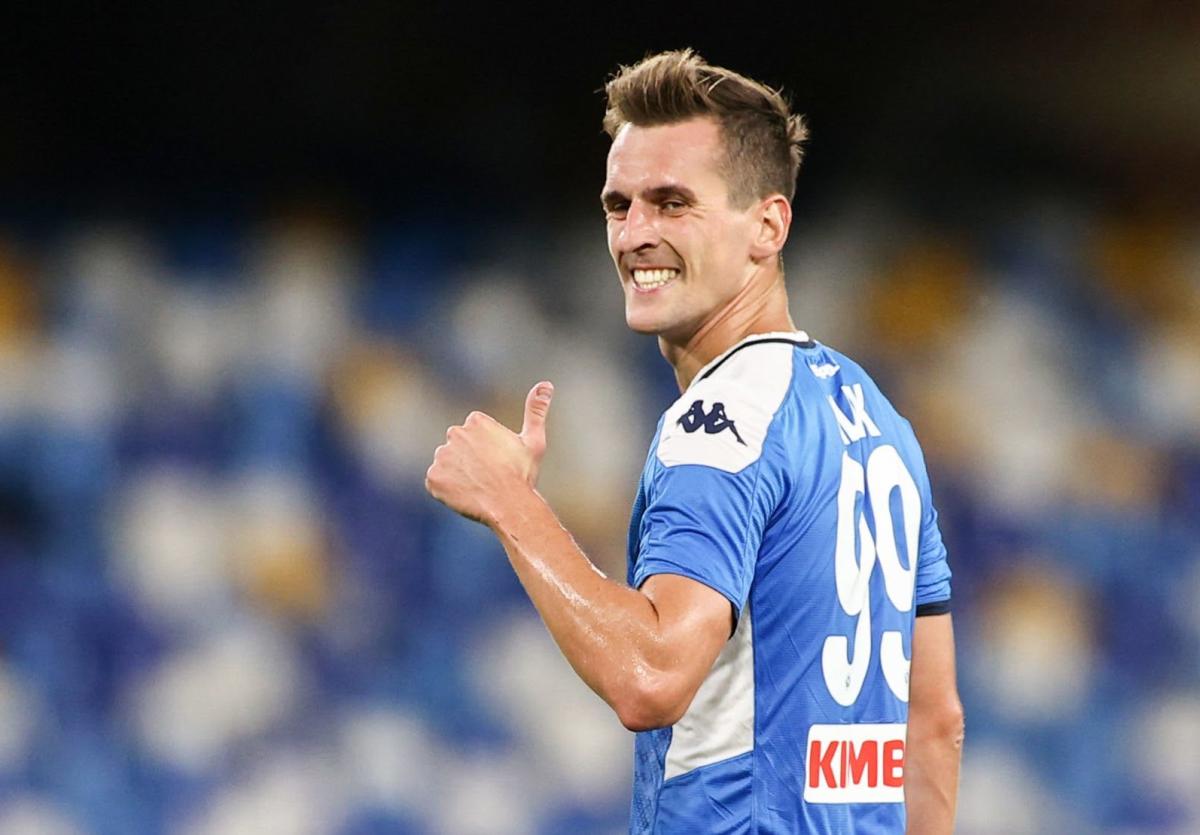 Manchester United and Tottenham Hotspur transfer target Arkadiusz Milik has admitted that he has ambitions of playing for "the best clubs in the world" in two years time.
The Polish striker made his name as an impressive goal scorer at Ajax, before moving on to Serie A side Napoli in 2016.
READ MORE: Mbappe, Ronaldo and Haaland: Ranking Real Madrid's signing options
There, Milik scored 38 goals in 93 games for the Italian side before internal disputes between the player and his employer over a new contract and his desire to leave the club meant the Polish striker was banned from the first team for the first half of this season.
As such, Milik then moved to Marseille on an 18-month loan deal with the French club agreeing to an obligation to buy the 27-year-old talent.
So far the move seems to be working well for the striker and his new club, with Milik bagging four goals in his first seven games.
However, it now seems as though the ambitious goal scorer may have plans to one day move on from Marseille too.
"I'm at Marseille today and I'm only thinking of Marseille," the striker told L'Equipe. "Of course I have dreams, I want to play at the best clubs in the world. That's my objective.
"So, I tell myself: 'Tomorrow, the day after tomorrow, what do I have to do to be at one of these clubs in two years? Maybe in two months? The route is to give 100% each day, to be ready for each match and to progress.
"In football, two months, that's a lot, and two years, that's enormous. I've already been playing 10 years. I started when I was 17, today, I'm already 27.
"I'm another player, another person, but I still want to improve, improve, improve."
Could Milik make the move to England in the near future?
The manner in which Milik has moved from Napoli to Marseille is confusing, to say the least.
According to Football Italia, the Polish striker initially had a contract with the Italian club until the summer of 2020, but was forced to sign an extension to it that would technically keep him at Napoli until 2021 before moving to France.
That means Marseille would have to pay to sign Milik permanently rather than simply sign him up for free this summer when his original contract expires.
As such, the player's future will almost certainly be tied to Marseille in a permanent deal this summer. But that doesn't rule out a move elsewhere in 2022.
However, Man Utd and Tottenham may face some stiff competition. Throughout this ordeal, Milik has been linked with a move to Juventus and if he continues to thrive in the south of France there's no doubt that the Italian giants will be interested in bringing him back to Italy before Man Utd or Spurs can make their move.