Tottenham and Juventus both eyeing move for Sampdoria winger Mikkel Damsgaard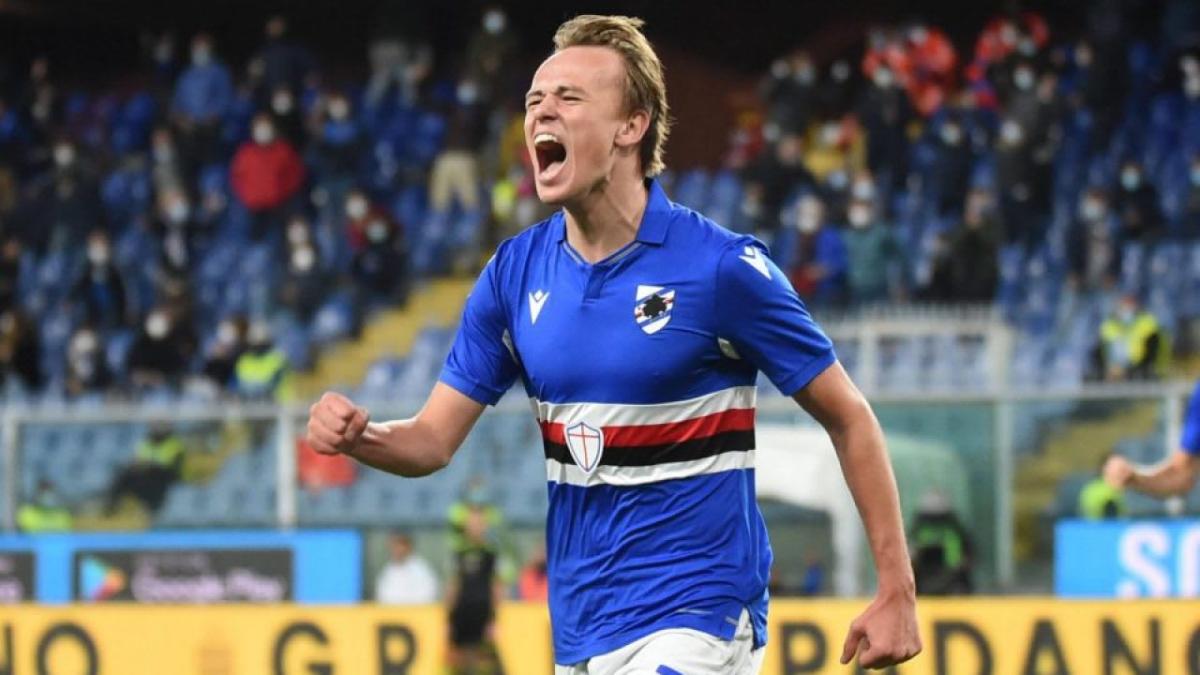 Tottenham are set to do battle with Juventus over the transfer of Sampdoria winger Mikkel Damsgaard this summer.
Damsgaard only signed for Sampdoria a year ago this month, but his previous performances with Nordsjaelland and his continued excellence in Serie A have convinced Spurs and Juve that he could already be ready for another step up in his young career.
According to Tuttosport, both clubs are eager to bring the 20-year-old in following the conclusion of this season before his asking price rises.
Sampdoria signed Damsgaard 12 months ago for around £5.8 million (€6.7m), but now value him at around £17.5m (€20m).
The Dane has started 10 Serie A matches since the transfer, recording two goals and four assists in that time.
He is averaging a goal contribution via a goal or an assist every 180 minutes.
What will he bring to Tottenham?
Damsgaard usually plays in an attacking midfield position on the left or sometimes in the centre, and although Jose Mourinho currently has an abundance of wingers currently at Tottenham, none have truly stepped up to make the wing positions their own.
Heung-min Son has, of course, excelled this season but features more in a forward role than sticking to the touchline as a traditional winger.
Steven Bergwijn seems to be trusted on the right, too, but the likes of Lucas Moura and Erik Lamela have been in and out of the team which may convince Mourinho to bring in some new blood.
What will he bring to Juventus?
Over the past couple of years, Juventus have attempted to hoover up as much young talent from around Serie A as they can. In recent times they have secured big money signings for the likes of Federico Chiesa and Dejan Kulusevski, while they were interested in Amad Diallo before the Atalanta winger made the switch to Man Utd.
A transfer to Juventus would obviously present the more simple choice for Damsgaard, but he has already moved country once so there should be no reason why he would be against doing it again, even this quickly.
A problem with this one would be competition for places, as he would be competing for time in the starting XI against the aforementioned pair of Chiesa and Kulusevski, as well as Paulo Dybala, Federico Bernardeschi, and West McKennie, who sometimes plays out wide.